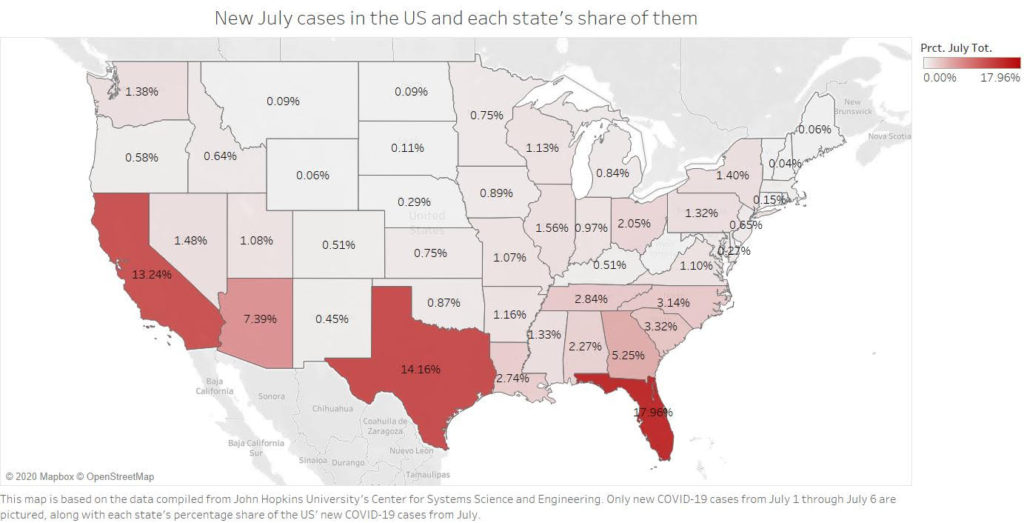 July 7. Mecklenburg County added 206 new coronavirus cases between noon yesterday and noon today, according to NC Dept. of Health & Human Services. The county has seen a total of 13,317 coronavirus cases since mid-March. Deaths in Mecklenburg County have held steady during the past several days at 154 since the state began tracking COVID-19 data.
Mecklenburg has had a 7-day running average accounting for 20.4 percent of the state-wide cases per day.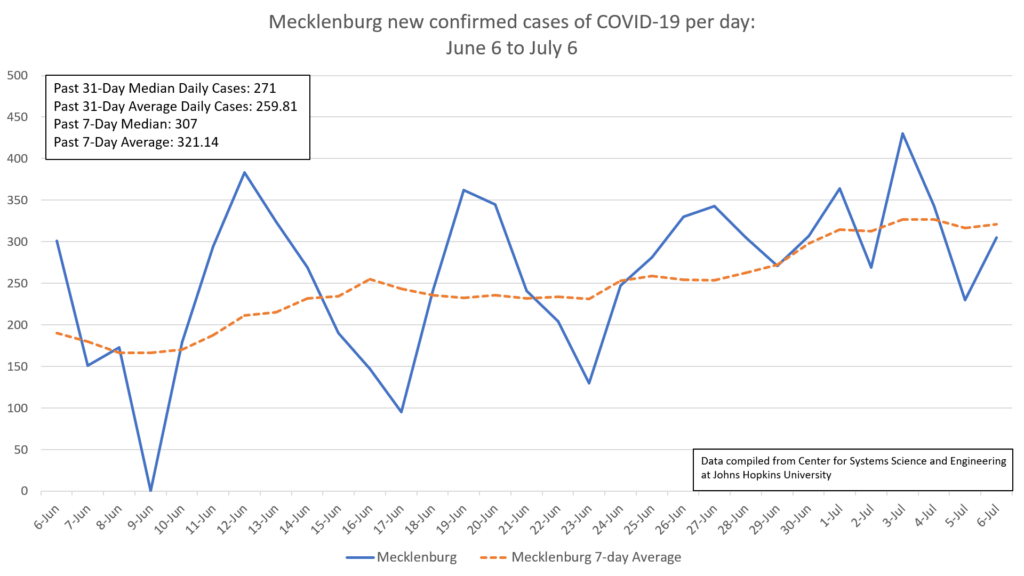 On a statewide level, COVID-19 deaths are at 1,420, up two from yesterday and up 77 from exactly one week ago.
Record hospitalizations
Hospitalizations, however, rose to 989, another record. The last peak was June 23 when total hospitalizations broke through the 900 level statewide, hitting 915. Yesterday's total number of hospitalizations was 982, Sundays was 949.
Hospitals statewide still have space available: Only about 75 percent of ICU beds are in use.
The total number of coronavirus cases statewide rose 1,346 from yesterday. At 75,875, total cumulative cases rose 11,205 from exactly one week ago.
Of all the new COVID-19 cases in the United States in July to date, North Carolina accounts for 3.14 percent of the country's new July cases. According to the US Census Bureau's 2019 data, North Carolina has approximately 3.2 percent of the country's population.
Testing statewide is at 1.071 million, up from 910,000 a week ago.