​Feb. 13. B​y Dave Vieser​. ​NC​DOT's plans for a new traffic circle​ or ​​roundabout at Hwy. 21 and Catawba Avenue are losing steam in favor of a ​"​Quad design," which is a series of right hand turns with no left turns permitted at the​ main​ intersection​ itself​. U​sing a​ Quad, ​f​ull​-​service traffic signals would be installed at Catawba ​and​ Burton Lane, ​as well as H​wy.​ 21 in front of the ABC Store​. Drivers go past the main intersection, turn right and then loop back around to cross the first ​intersection straight on.
Assistant Town Manager Andrew Grant described the recommendations as preliminary. "We expect the DOT to conduct meetings for public input by the summer, with actual construction not to begin until 2020​,​"​ he said​
​This is one reason the new QT convenience store has been held up.​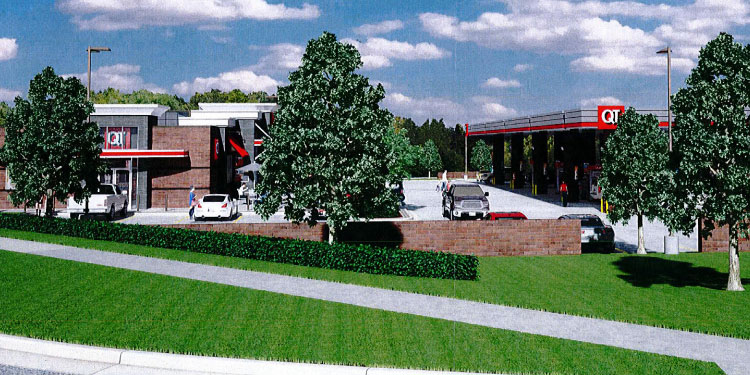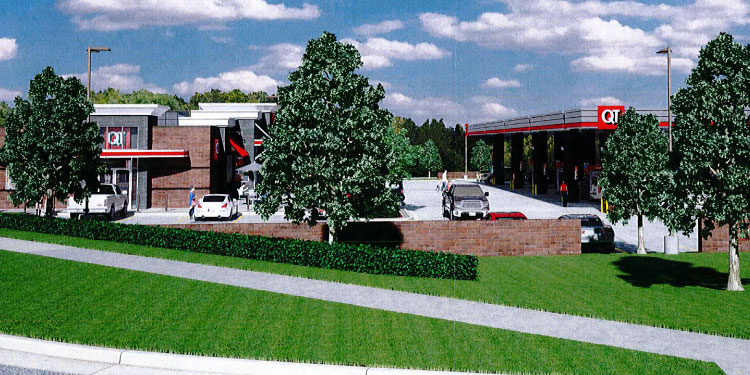 Last ​s​pring, when the town board approved the rezoning which would permit the project last spring, it was understood that the DOT's preference was to have a traffic circle at that location. In fact, town officials had delayed the public hearing in order to have DOT's long awaited input on QT's Traffic Impact Analysis (TIA) in hand.
However late last year, the DOT notified the town and QT that ​they ​were re-evaluating​ plans for a round​a​bout. It's a crucial decision since QT needs to know the exact final design to make sure it fits their design.
QT is planning ​to​ build a 5​,​700 square​-​foot QT ​store on the 3.16 acres located at the northeast corner of Catawba and 21. Half of the 3.16 acre site will be developed for the QT building and infrastructure while the other half of the property will remain pervious. The convenience store will be on a 45 degree angle towards the Catawba/Highway 21 intersection.
The intersection is ​the western ​gateway to the historic downtown district.
The popular Acropolis Greek Restaurant, a mainstay in Cornelius for decades, closed April 30. It was to be torn down, as well as the existing convenience store and two private homes on Burton Lane, to make room for the QT facility. However, demolition has not started and the commercial buildings have stood vacant since last spring.
Prior to the vote last year, s​ome Smithville residents expressed concern over the traffic QT will generate, as well as the nature of the development.