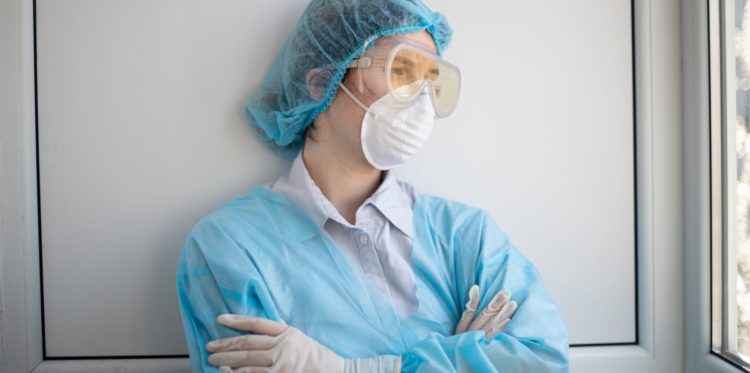 Dec. 22. Hospitalizations due to COVID-19 surged just past 3,000 for the first time ever in North Carolina, climbing 50 percent since the end of last month. Today's 3,001 hospitalizations reported by the North Carolina Dept. of Health and Human Services is a record high.
Mecklenburg County Health Director Gibbie Harris said: "We are experiencing a staggering increase."
The NCDHHS today reported 5,255 new cases statewide and 51 new deaths due to the coronavirus.
Deaths
North Carolina has had a total of 6,291 deaths due to the coronavirus. In Mecklenburg County, there have been 512 deaths due to the coronavirus, up five from yesterday.
Testing
The statewide positive test rate is 11.1 percent, about the same as one week ago, but well ahead of the 7.3 percent recorded on the day before and the day after Thanksgiving. The Mecklenburg County positivity rate is also 11.1 percent.
Total cases
Statewide, the cumulative total of COVID-19 cases now stands at 488,902.
Mecklenburg
The county-wide total is now 57,131, up 614 from yesterday.
North Mecklenburg
Cornelius: 20 new cases, 1,401 cumulative; 17 deaths total.
Davidson: 6 new cases, 739 cumulative; 8 deaths total.
Huntersville: 32 new cases, 2,748 cumulative; 20 deaths total.