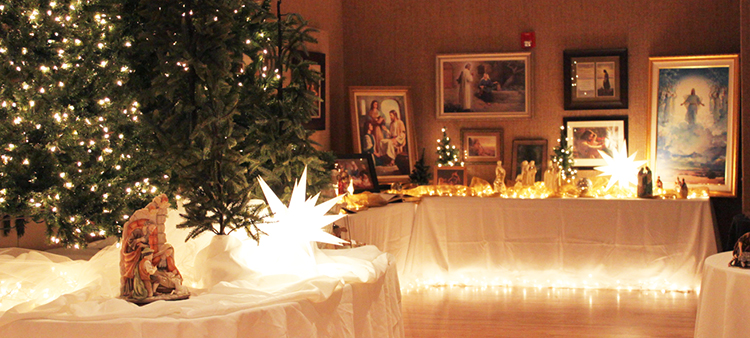 Dec. 11. ​The 12th Annual Community Nativity Festival ​at the Church of Latter Day Saints in Huntersville runs Dec. 12-14. ​There will be nativities from all over the world as well as nightly musical performances by individuals, church choirs and local school choruses.
​​Adults and children​ can dress in nativity costume​s​, ​create craft​s to take home and participating in service opportunities.
This family-friendly event is ​free​ and all are welcome​. The church is located at 7036 McIlwaine Road, Huntersville​.​
​Those who attend are invited to bring a canned good to donate to the Angels and Sparrows Soup Kitchen in Huntersville.