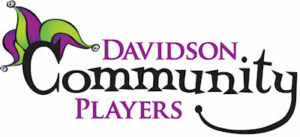 Feb. 10. The Davidson Community Players 2023 season kicks off with "Native Gardens"  and tickets are on sale now.
The production will run Feb 23. – March 12 at the Armour Street Theatre, 307 Armour S., Davidson.
Synopsis
Pablo, a high-powered lawyer, and doctoral candidate Tania, his very pregnant wife, are realizing the American dream when they purchase a house next door to community stalwarts Virginia and Frank. But a disagreement over a long-standing fence line soon spirals into an all-out war of taste, class, privilege, and entitlement. The hilarious results guarantee no one comes out smelling like a rose.
Tickets
Recommended for ages 14 and older.
Advance tickets: Adult – $23; Senior (65+) – $ 21; Student (under 21) – $18. Limited box office hours available, 704-892-7953.