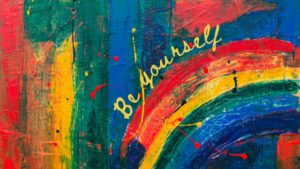 Sept. 28. [UPDATED] LKN FAQ has postponed National Coming Out Day planned for Saturday on the  Davidson Village Green due to Tropical Storm Ian.
Lake Norman Families Allies Queers is an evolving community project dedicated to creating safe spaces for LGBTQIA.
"We will celebrate those that are seeking to come out and those that have taken the step in living their authentic life," according to an LKN FAQ post.
Summit Coffee and Carrburritos had planned be there along with affirming churches and local resources for families.
Churches included Davidson United Methodist LGBTQIA Family & Friends, which meets the first Tuesday of each month to share news, support to the community, parents and friends and to provide leadership for further understanding of human sexuality and the affirmation of all people.