The North Meck Christmas Parade tomorrow ​kick​s​ ​off at 1 pm in downtown Davidson and heads south on Main Street into Cornelius ​​rain or shine.​ The town says Main Street will be closed until about 4 pm.​
You'll see high school bands, horses, tractors, school groups, civic organizations,​ local political figures and friends and neighbors.
​And even though the weather may or may not cooperate, the show will go on. WBTV Weatherman Al Conklin told Cornelius Today the ​"​models are converging on a wet system for Saturday, so I'd plan to pack the rain gear."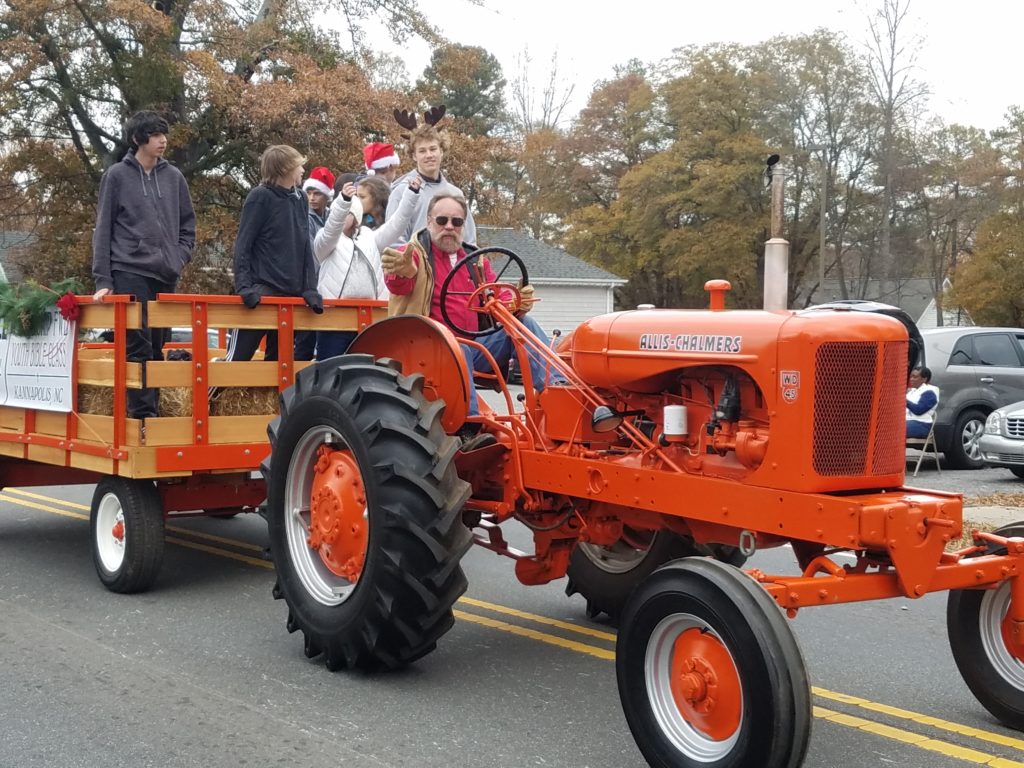 Showers start between noonish and 2, then rain. Temps will be in the upper 50s, near 60, Conklin says. "Santa loves snow, but right now it looks more like rain on the parade."
Mayor Woody Washam said he is looking forward to "seeing all the smiling faces" along the parade route.
"Be aware and safe with street closings around town," the mayor siad.
The intersection at NC-115 and Catawba will be closed to all traffic​ during the parade. ​Antiquity residents ​will have to use the entrances at Hickory St. and South St. for neighborhood access.
There will be detour signs and police directing traffic at the appropriate intersections.
And because this is the way things are, the weather Sunday will be amazing for December: Partly sunny, with a high near 71. Southwest wind around 9 mph. Chance of precipitation is 40 percent.
Parade Officials say the event will go on, rain or shine.  However, in case of severe weather conditions, please go to www.townofdavidson.org and the town's Facebook and Twitter links for information.  Look for updates starting at 9 a.m. Dec. 1.