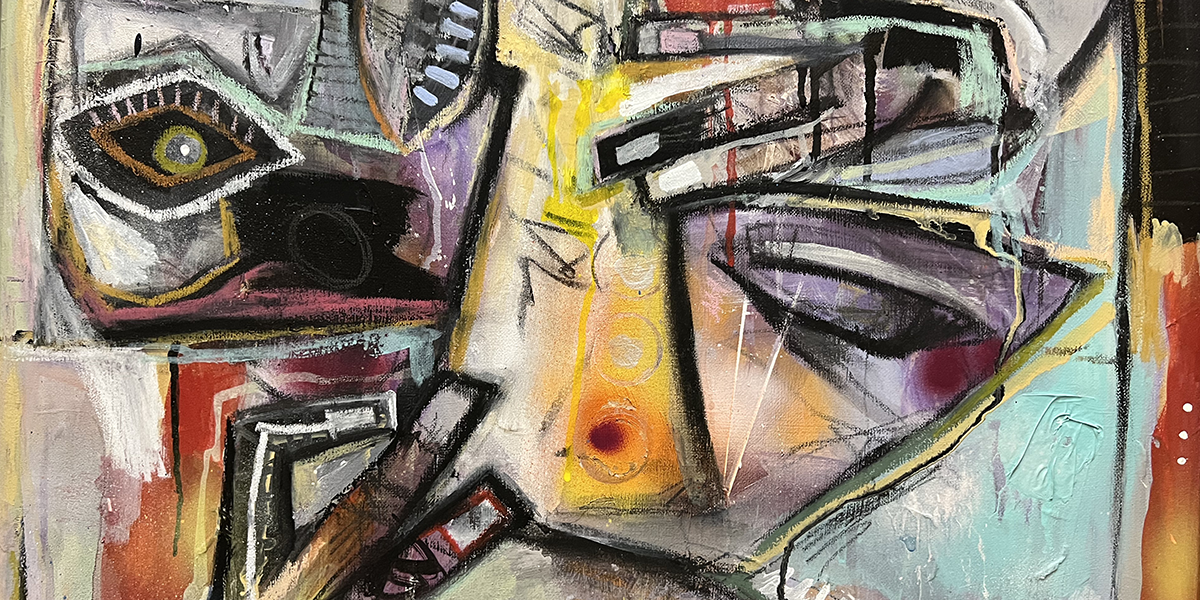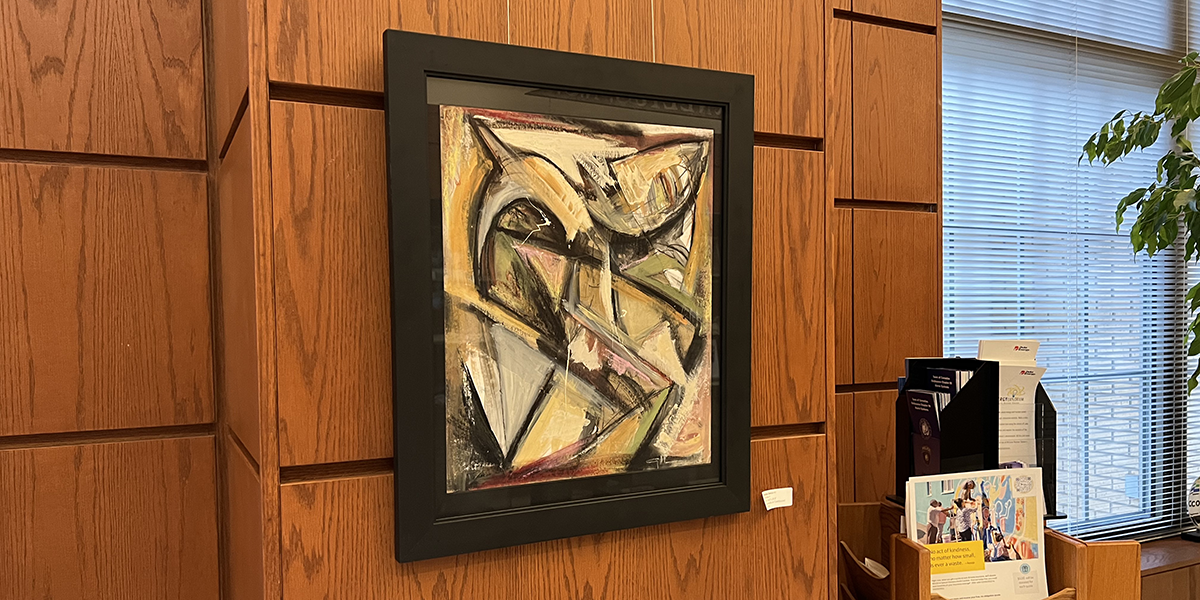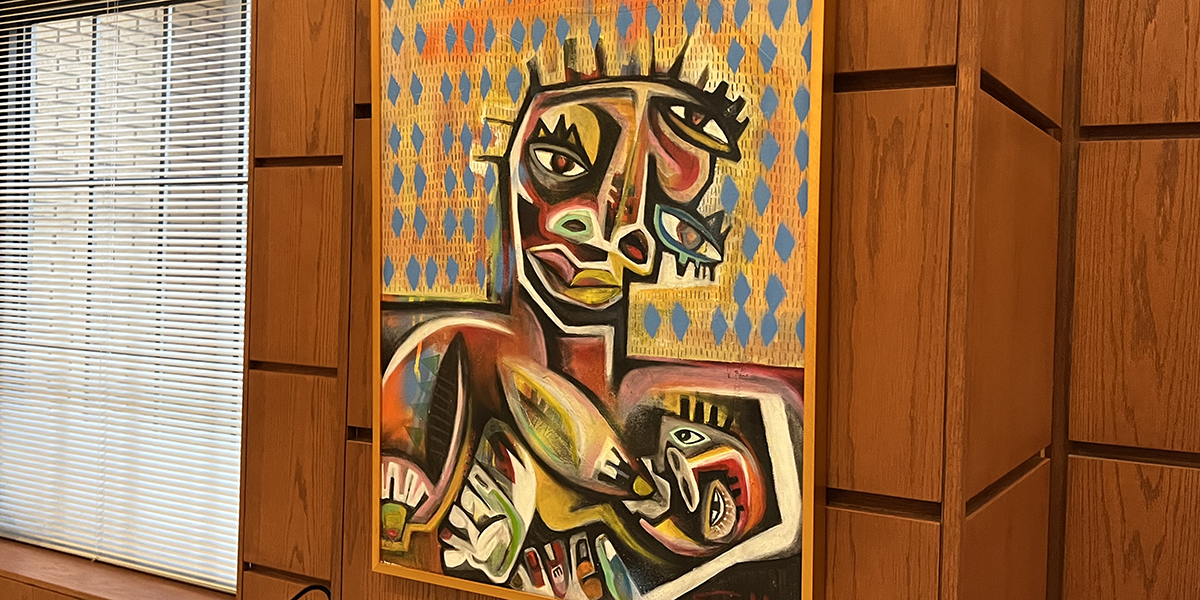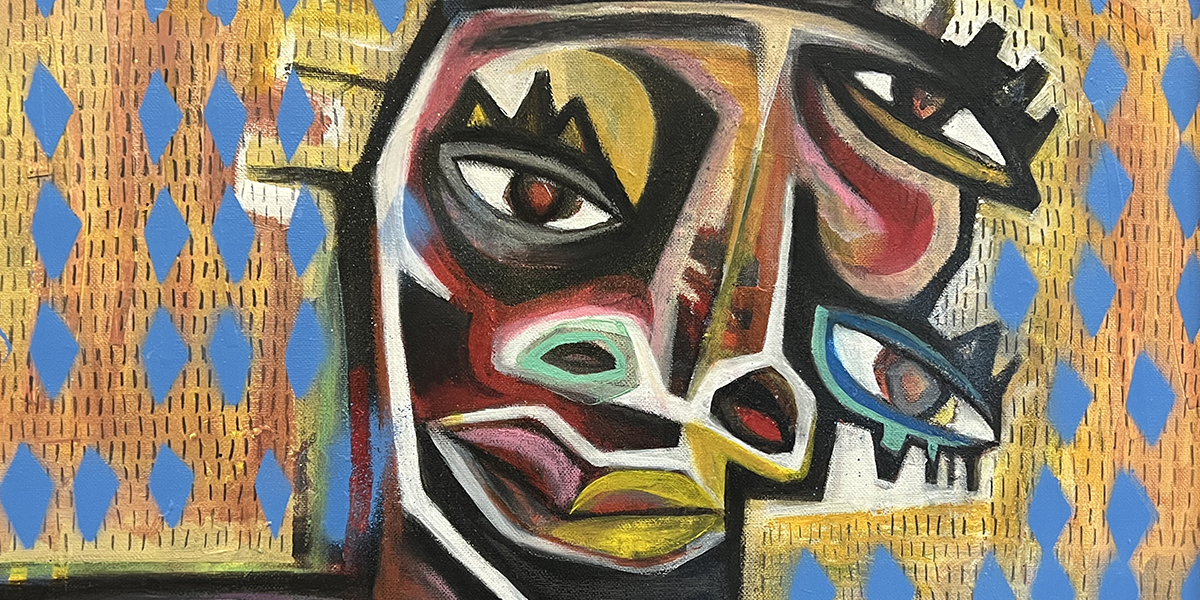 Feb. 9. Multi-media artist Gil Horne Jr.'s work is on display in Town Hall throughout February.
His art is a narrative of the Black experience, drawing inspiration from his own confrontations with profiling, stereotypes, and masculinity.
Visitors are encouraged to come by and view his work at any time during normal business hours.