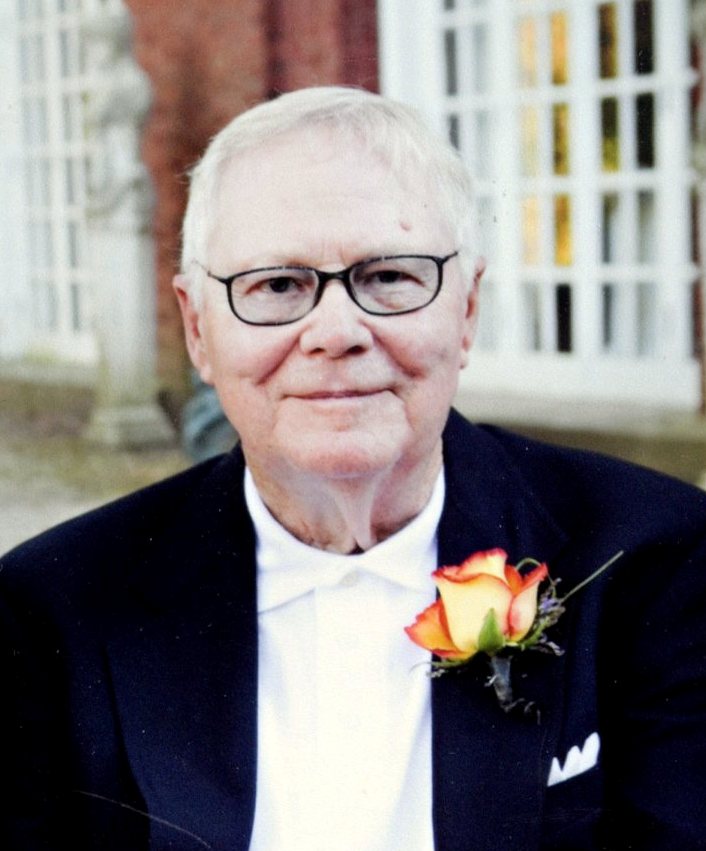 Mr. Thomas Quinn Korn, 92, of Denver, NC died on August 21, 2017 at 5:48 a.m.
He was born November 1, 1924 in Peoria, IL to the late John and Mollie Quinn Korn.
He was preceded in death by his parents, 2 brothers, and a sister.
Mr. Korn served in the U.S. Army during World War II from 1943-1946, including 15 months in the Pacific. He graduated from St. Ambrose College in Davenport, IA with a Bachelor's Degree in Business Administration. He married Margaret Joan Breza on July 1, 1950 at St. Peter and Paul Catholic Church in Solon, IA.
Mr. Korn retired after a 30-year career in banking as the President of Morton Trust and Savings Bank in Morton, IL. He was a member of the Knights of Columbus and American Legion, and he served as Chairman of the United Way in Morton, IL and on the Chamber of Commerce in Morton, IL. Mr. Korn and his wife retired to Tomahawk, WI and Eagle River, WI for 19 years before moving to The Glens, Active Adult Community, in Huntersville, NC in August 2008 to be closer to family. Mr. and Mrs. Korn moved into their daughter Patty's home in Denver, NC in April 2016.
Surviving are his wife of 67 years, Margaret (Breza) Korn, and six children: Tom (Connie)Korn of Danvers, IL; Mary Jo (Ron) VerKuilen of Watersmeet, MI; Cathy (Les) Simms of Bloomington, IL; Theresa (Kevin) Ray of Denver, NC; Patty Korn of Denver, NC; Sue (Dr. Brian) Cox of Fort Collins, CO; nine grandchildren and seven great grandchildren.
Mr. Korn's body was willed to science. Mr. Korn will be remembered at a Mass at Holy Spirit Catholic Church in Denver, NC.
Memorial Contributions may be made to a charity of the donor's choice.
The Korn family would like to sincerely thank Hospice and Palliative Care Lincoln County for the outstanding care that they provided to our Dad.
Raymer-Kepner Funeral Home and Cremation Services of Huntersville, NC is serving the Korn family.