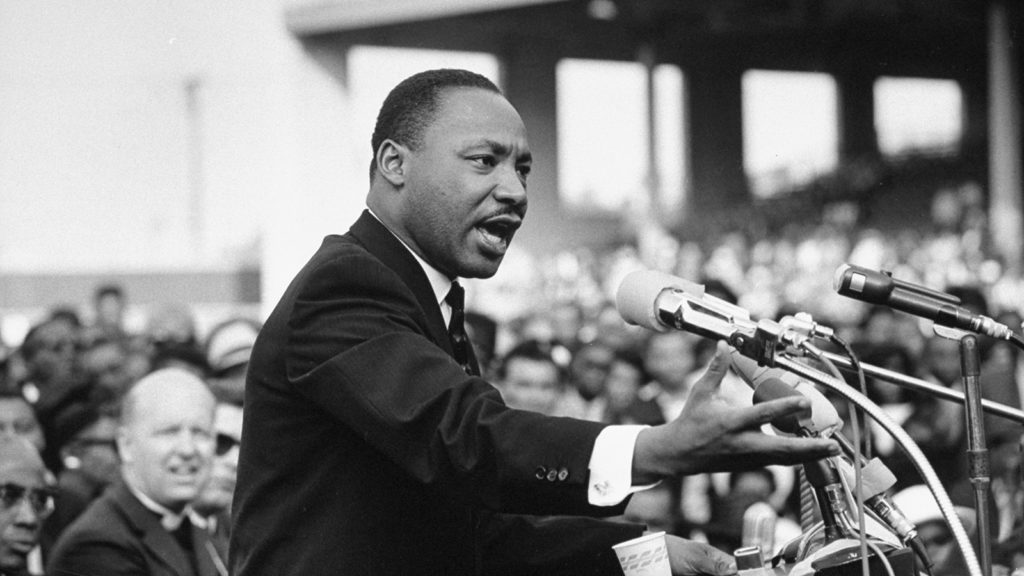 By Marco Wertheimer. Today we pause to honor the legacy of civil rights leader Martin Luther King Jr. Schools and banks, as well as Town Hall, will be closed in recognition of Martin Luther King Jr. Day, held annually on the third Monday of January.
Trash collection today will go on as scheduled, but the town board meeting that is normally held every other Monday will be held on Tuesday the 16th instead.
Counting Christmas weekend and New Years weekend, this will be the third three-day weekend in a month for many.
Millions nationwide will come together to volunteer and honor the legacy of Dr. Martin Luther King, who never stopped asking the question, "What are you doing for others?" The MLK Day of Service is a ​chance to work together to fulfill King's vision for a better America​.​
Gov. Roy Cooper proclaimed Jan. 15 as Martin Luther King Jr. Day statewide. In Raleigh, state employees will hold the annual Let Freedom Ring ceremonial bell ringing in his honor.
At noon, employees will ring a bell at First Baptist Church in Raleigh, allowing onlookers to reflect on his life and legacy. It will continue a a 32-year tradition inspired by Coretta Scott King, Dr. King's widow, to honor the communal unity and conviction that was a staple of King's fight for civil rights.
Cooper's office encourages communities statewide to hold bell-ringing ceremonies of their own. They are further encouraged to reflect on King's dedication to forming a more unified, harmonious, just society, and are advised to hold their own events commemorating King's life and memory.
In Cornelius, Black History Month will be observed Saturday, Feb. 24 from 1 p.m. to 3 p.m. at Town Hall. The focus this year will be on the history of three historically black congregations: Torrence Chapel AME Zion Church, established 1869; Hunters Chapel United Methodist Church, established 1909; and Union Bethel AME Zion Church, established 1917.
There are other plans in the works for the month such as art exhibits by local artists and social gatherings. Smithville CommUNITY Coalition is partnering with the Town of Cornelius, Cornelius Historical Preservation Committee and Bella Love to provide some rich opportunities that week.
Dating back to 1910, Smithville is one of the oldest communities in Cornelius, with roots dating back to the 1880s. The Smithville CommUNITY Coalition was formed in 2011 and is made up of residents, area citizens, non-profits and faith-based communities. Their vision is to revitalize and transform their community into a vibrant, safe and attractive place to live and work that builds pride in its residents and attracts new developments of affordable homes and businesses, focusing on empowering all individuals and strengthening families.
PHOTO CREDIT: Getty Images