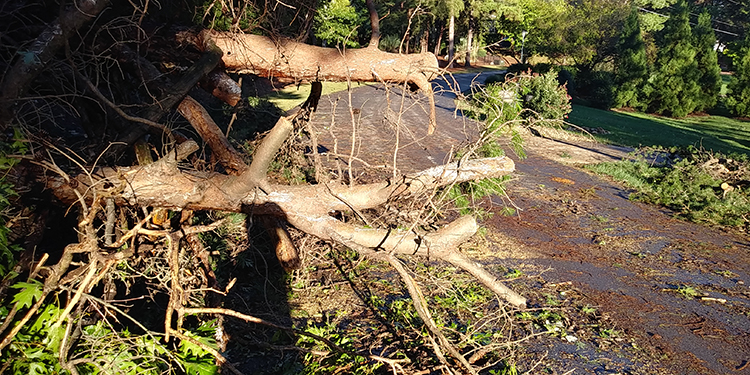 Oct. 12. Clean-up continues in Cornelius and Davidson, hours after Michael tore through Thursday afternoon. Power is still out near Belle Isle and Bethel Church.
At 9 am a tree was still blocking Mountainview.​ Contractors will be spread thin for days. ​
Continuum, the local cable provider, reports nine "nodes" are out in Cornelius, as well as one in Davidson and one in Mooresville.
Michael caused  power outages throughout the region, with multiple trees down in neighborhoods like Belle Isle and Green Dolphin.
In Davidson, a downed tree took out power  on Potts Street. Power was still out this morning.
"Potts Street is still closed. Hopefully all will be restored today," Mayor Rusty Knox said.
Continuum, formerly MI-Connection, is actively addressing the service issues, a spokeswoman said.
"We have deployed all available personnel to all nodes that are down to get them back online as soon as possible which will be, hopefully, by lunchtime today," she said.
In The Peninsula, landscape contractors are surveying the community in order to identify any storm damages in common open spaces and other property which is maintained and cared for by the Peninsula Property Owners Association.
"The initial priority is to make sure any fallen trees are cleared from roads and sidewalks and that there are no unsafe conditions otherwise in these areas," the association said in an email to residents.