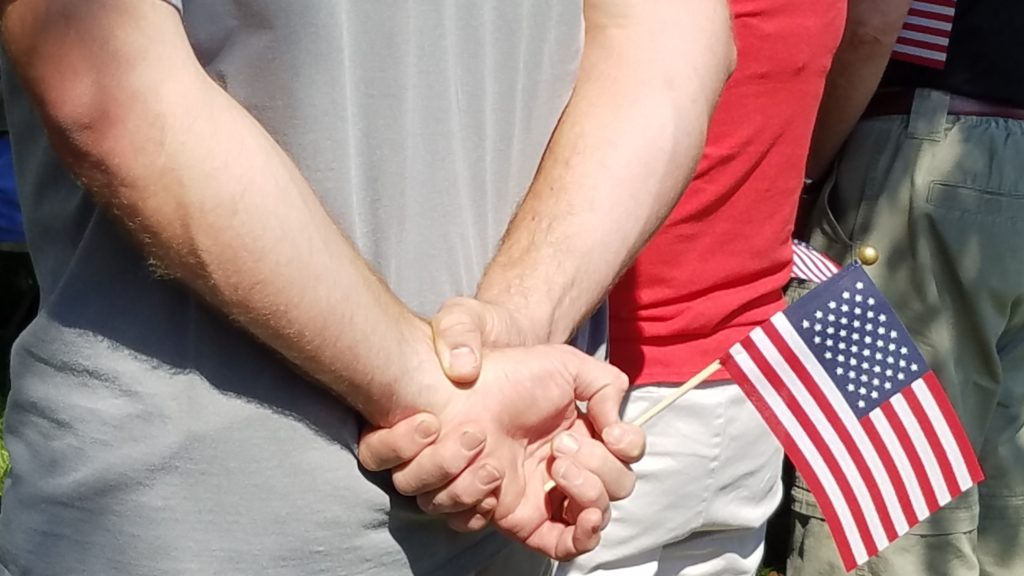 American Legion Post 86 ​will host a Memorial Day ​ceremony on the lawn behind Town Hall from 10 am to 11 am on Monday. The always moving and thoughtful ceremony honor​s​ service women ​and men ​who have given the ultimate sacrifice for our freedom.​
The k​eynote ​s​peaker ​is​ Susan McClamrock, ​a ​Gold Star Mother​ whose son,​ PFC James Fleet McClamrock, was killed in action in Iraq in 2010.
He was 22 years old.
She is on the board of directors of Tribute To The Troops and also volunteers with the USO.
She received an Army Commendation for work she did for the troops after James died.
The ​master of ceremonies ​is ​Commander Gene McKinney, American Legion Post 86​. Rev. Tom Boone, ​s​enior ​​pastor of Bethel Presbyterian Church​, will give the invocation.​
Hundreds of people typically attend; there are chairs for everyone, as well as light refreshments.
The event will also include​ the​ William A. Hough High School and Hopewell High School JROTC Color Guards​, the POW/MIA Empty Chair and Wreath of Remembrance ceremonies​ and patriotic music by the Mooresville Senior High School Choir​.
​There will also be a ​21-gun salute​.​
​The Veteran's Monument at Rotary Plaza, where thousands of veterans' names are etched in granite, is adjacent to the Town Hall lawn.
Veterans who have received an honorable discharge and lived in Cornelius at some point may have their name added to the wall: https://www.cornelius.org/FormCenter/Town-Forms-3/Cornelius-Veterans-Monument-Name-Applica-47