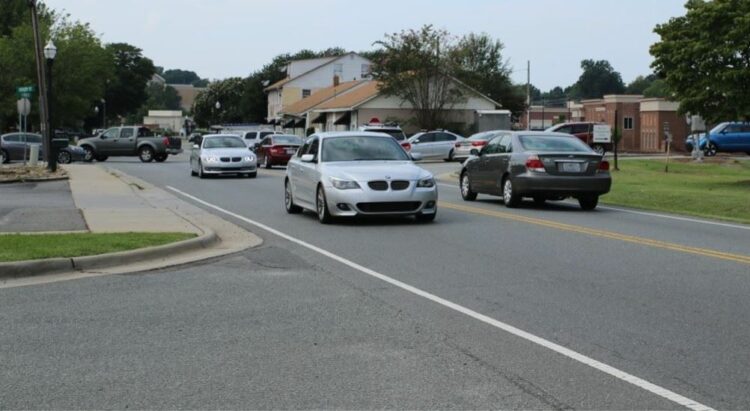 April 25. By Dave Vieser. A special meeting to discuss proposed Improvements for the Hickory Street/Hwy. 115 intersection in downtown Cornelius will be held Monday April 25 from 5 pm to 7 pm at Town Hall on Catawba Avenue.
"There is concern about the timing and the funding for the improvements planned at this intersection," said Deputy Town Manager Wayne Herron, explaining that the NCDOT is looking for a way to accelerate the schedule.
To view a map, click here.
Currently, the project is slated for a 2024 completion.
The improvements under consideration include a traffic signal as well as additional turning lanes.
The meeting will be a "drop in" informal session, and will take place in Room 204 in Town Hall. Visual diagrams showing the proposed intersection design improvements will be available for review by those attending.