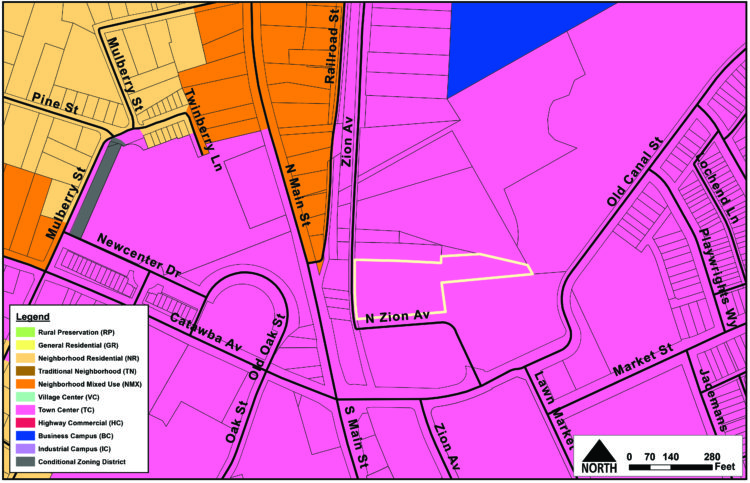 Jan. 5. The first public hearing concerning a proposed one story 16,000 square foot office/medical building near Antiquity drew no opposition at a Town Board meeting last night.
MVP Properties of Charlotte is seeking to develop approximately 1.76 acres located at 20042 North Zion Ave. The building, to be known as the North Zion Medical, is intended to be devoted to professional and general office uses, including medical, dental, and optical uses and clinics, said Planning Director Aaron Tucker.
The required community meeting was previously held via a virtual format on Dec. 2, 2020, again with no opposition.
The next step in the approval process will be a hearing before the town's Planning Board, currently scheduled for Monday Jan. 11.