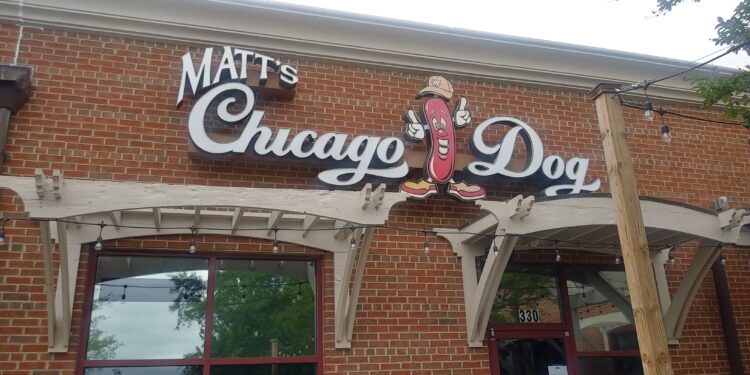 May 26. Matt's Chicago has closed after two decades in the same location on West Catawba. Owner Peter Hext could not be reached for comment, but on Facebook he had mentioned landlord issues as well as difficulties finding help.
The restaurant web site says the eatery is permanently closed. It was revered for its hot dogs—the original name was Matt's Chicago Dog—but more recently Hext featured Chicago-style pizza.
Background
Meanwhile, just a few doors down, Marco's Pizza opened. Matt's Chicago's Charlotte location closed during the pandemic.
Matt's Chicago Dog dates back to 2002 when it was launched by Matthew Sielsky. Hext incorporated Matt's Chicago in 2020 just before the pandemic hit, upending the restaurant industry.
Since then, local eateries like CookHouse, Alton's and Little Big Burger have closed.
Pandemic economy
Bill Russell, CEO of the Lake Norman Chamber, said the pandemic has continued to impact the hospitality industry.
Virtual meetings have cut down on corporate travel with hotels and both accommodations and restaurants are seeing employment challenges, Russell explained.
Will it get worse?
"Over the summer we will continue seeing issues related to both the war in Ukraine as well as energy costs impacting food. Farmers are seeing the cost of Diesel fuel and raw goods increasing which will be passed on to the consumer in the grocery store and restaurants," the chamber CEO said. "Hang on it's going to get worse before it gets better with food costs."