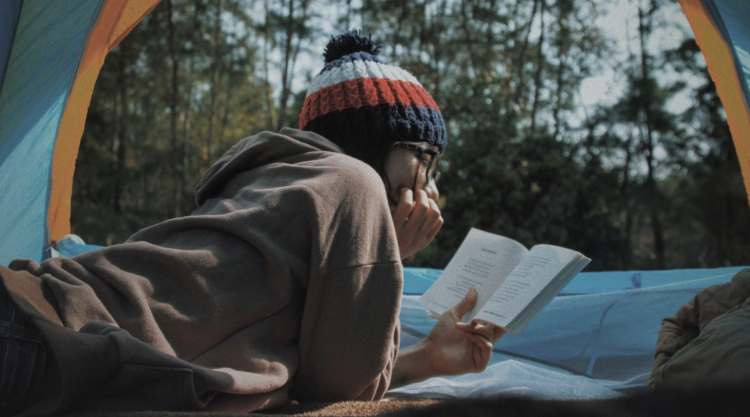 April 1. By Henry Moore. After a scary year that involved lockdowns and quarantines, reopening is well under way. That means it's an excellent time to rediscover the outdoors! Of course, you still want to stay safe while interacting with others, and social distancing is still very much recommended. The good news is that some outdoor activities are still perfectly safe!
Here are some informative resources to help you get out of the house and enjoy the spring weather while following public health recommendations.
Camping in the Backyard
Backyard camping is fun for the whole family, and you don't need to master any wilderness survival skills! You can spend a night or even a full weekend on your backyard camping "adventure."
To make your backyard campout feel like a real camping trip, you'll need to purchase some helpful gear first, so check out this camping

packing list

for suggestions. 

Want to feel like you're in the forest? Learn more about the plants growing in your backyard by

practicing

tree identification with your family. 

Teach your kids about astronomy by purchasing a telescope or

using an app

like Skyview to map out the constellations. 
Put Your Feet to the Pedals
Young children can safely ride bikes while taking precautions, while older teenagers and adults might even enjoy mountain biking. You likely won't have to learn any new techniques for this activity, and you can spend a sunny afternoon exploring your neighborhood on bikes!
Your family members may need different

types of bicycles

depending on age and ability level. Research the bikes that fall within your budget to determine which models would be best. 

Safety first! Once you've got the right bikes, you'll also need

helmets

which are the most important piece of protective gear for cyclists. 

You can continue social distance while cycling. Check out these helpful

cautionary tips

before you head out. 
Birdwatching
Yes, you'll have to learn to use binoculars and study up on local bird species first, but bird watching is suitable for all ages, and you can learn a lot about your native wildlife in just a few hours outside!
Which birds live in your area? Learn about the physical characteristics and bird calls of these

common species

to accurately identify them!

You can spot interesting birds and other animals without even leaving your property. Here's how to safely

observe

wildlife that you can find in your backyard!

Keep track of the birds you notice by taking

photos

. Just make sure that you don't get too close and scare them off!
Getting in touch with nature can provide a nice break from long days indoors. If you pay close attention to local restrictions, you can take advantage of your extra free time to plan safe outings.
Photo via Unsplash