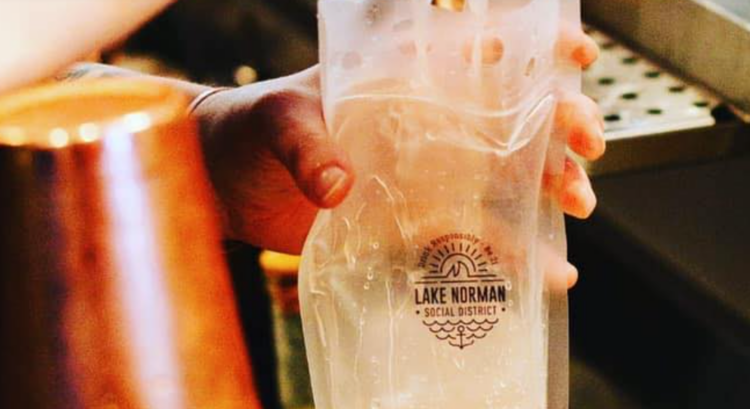 June 14. By Dave Vieser. The LKN Social District, which currently runs along Catawba Avenue from the Cain Center for the Arts to Thigs at Meridian, could expand to the Plaza on the east side of the Cain Center and Cain Park which is in the back.
It would make for an inviting venue for special events, open containers, arts and, ultimately, a more vibrant downtown, integrating the Cain Plaza, Cain Park and the sidewalks to Meridian.
Quotable
"Our residents are looking for "shared" places to hangout and create memories with their neighbors and friends. Downtown and perhaps some other social district locations are scratching that itch. Social districts offer the visibility and access that makes it easy to support local establishments. The early success gives us a glimpse into what's yet to come for Cornelius," said Michael Osborne, a member of the Cornelius Town Board.
Trouble-free so far
Police Chief David Baucom said he's not aware of any problems so far with the existing social district.
Cornelius was one of the first towns in the Charlotte area to create a social district, which was legalized by the State Legislature in September of last year.