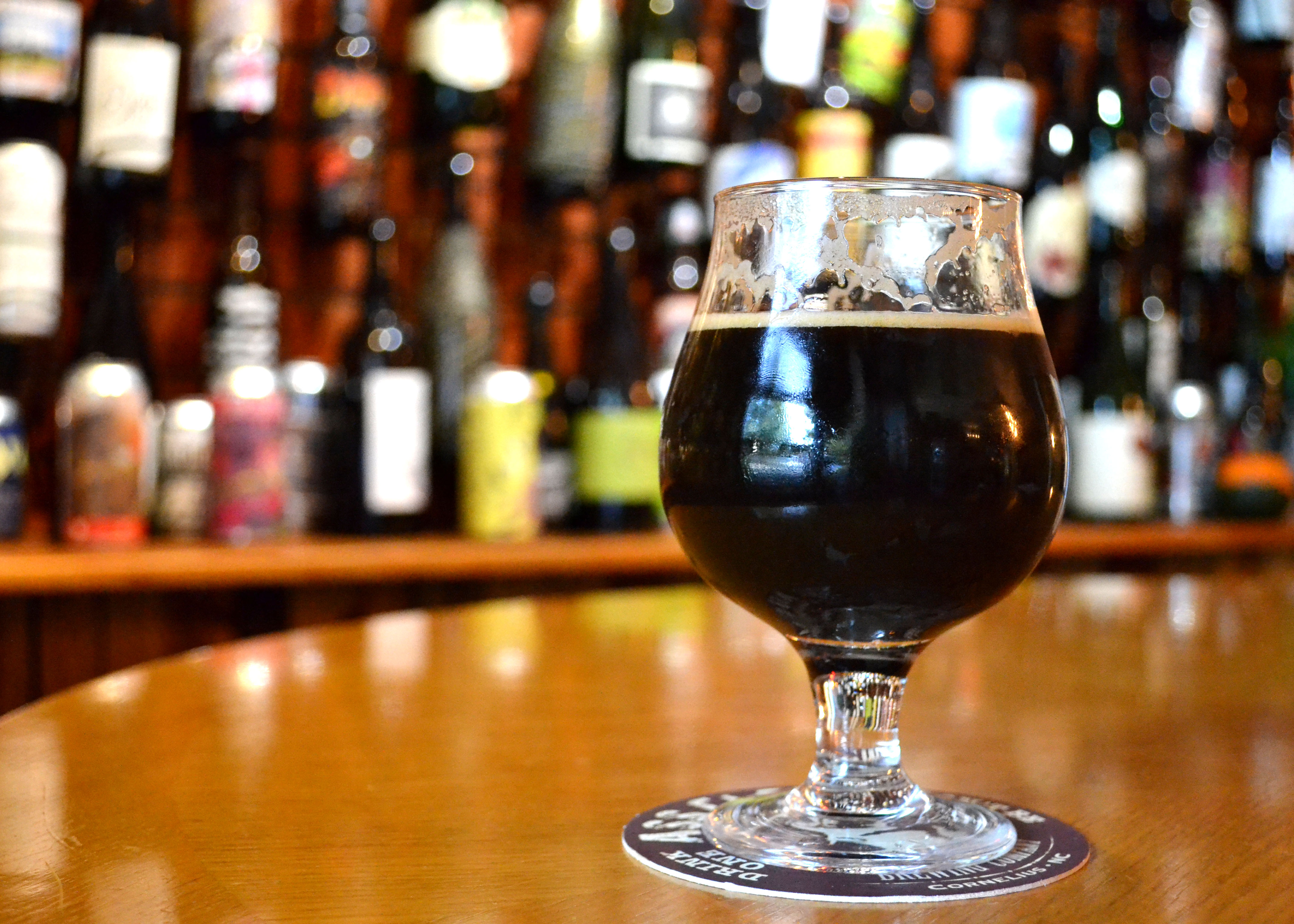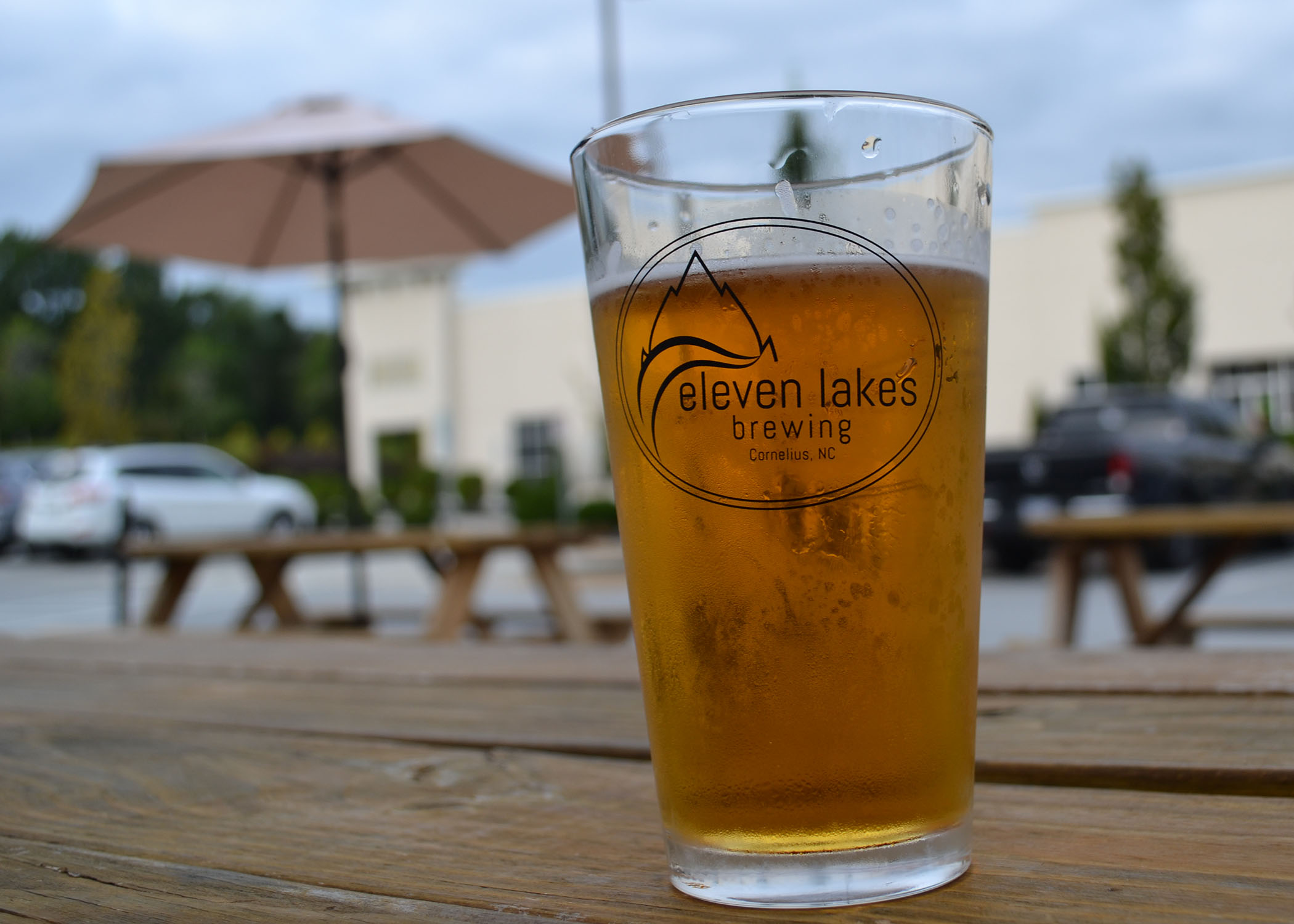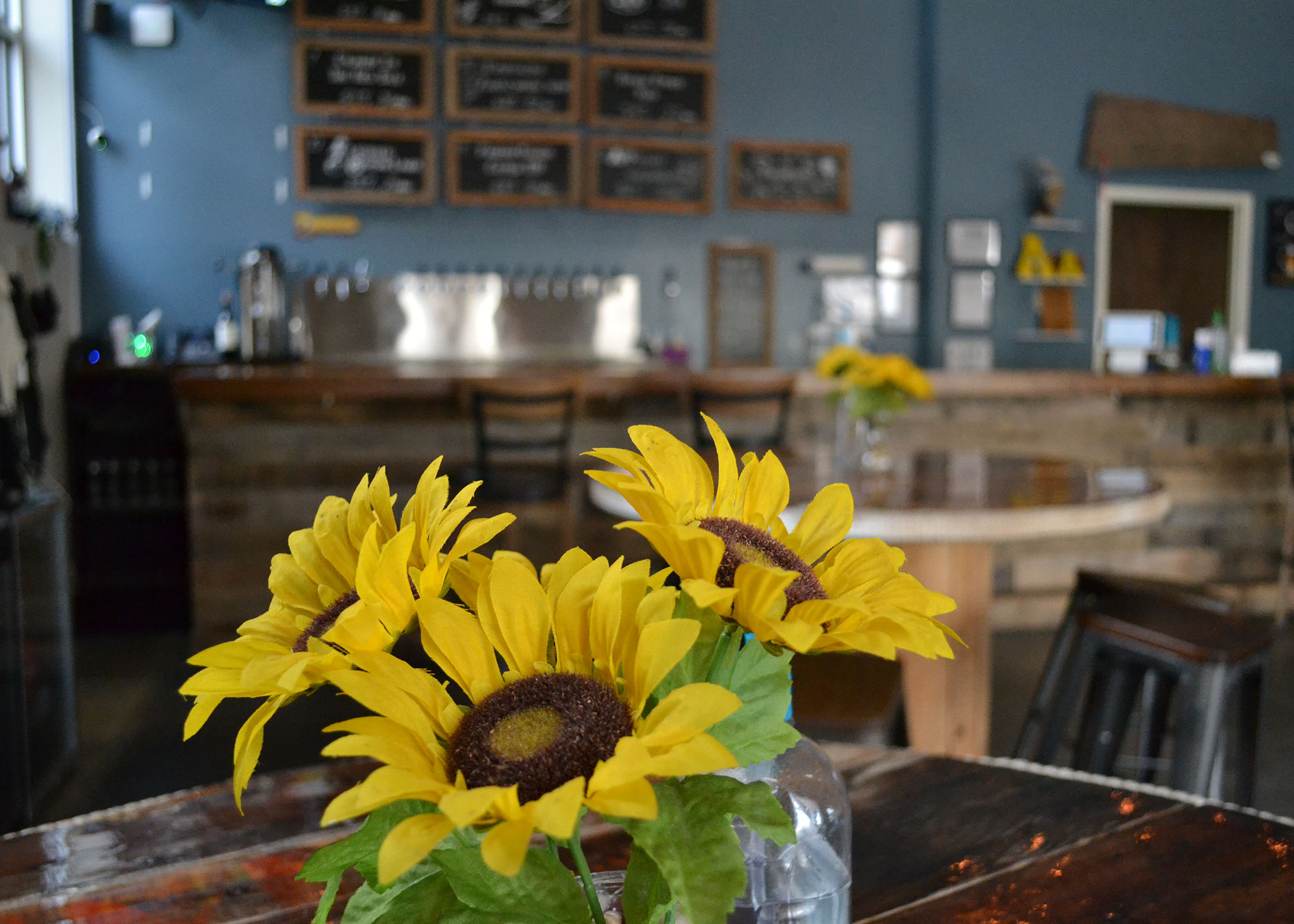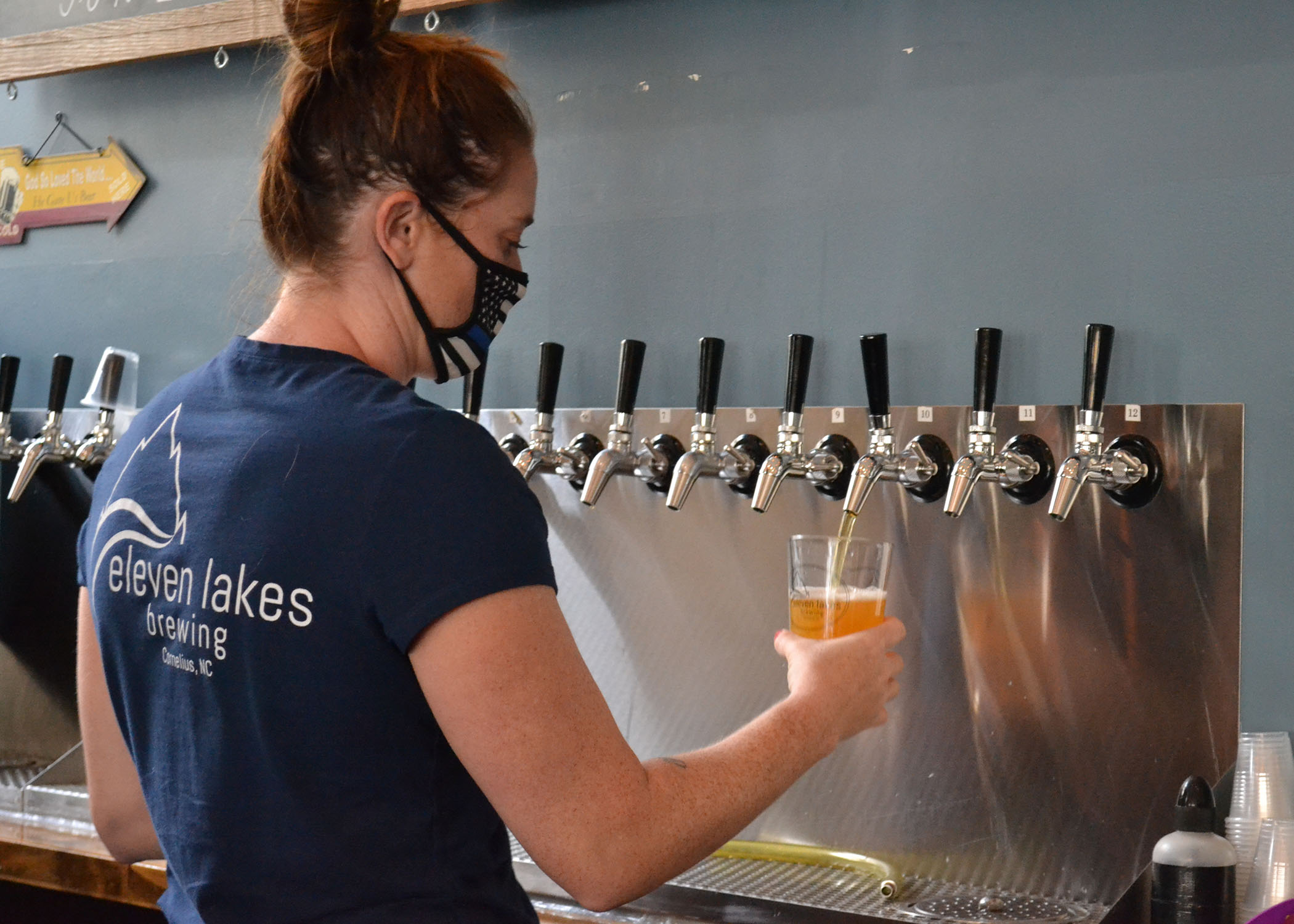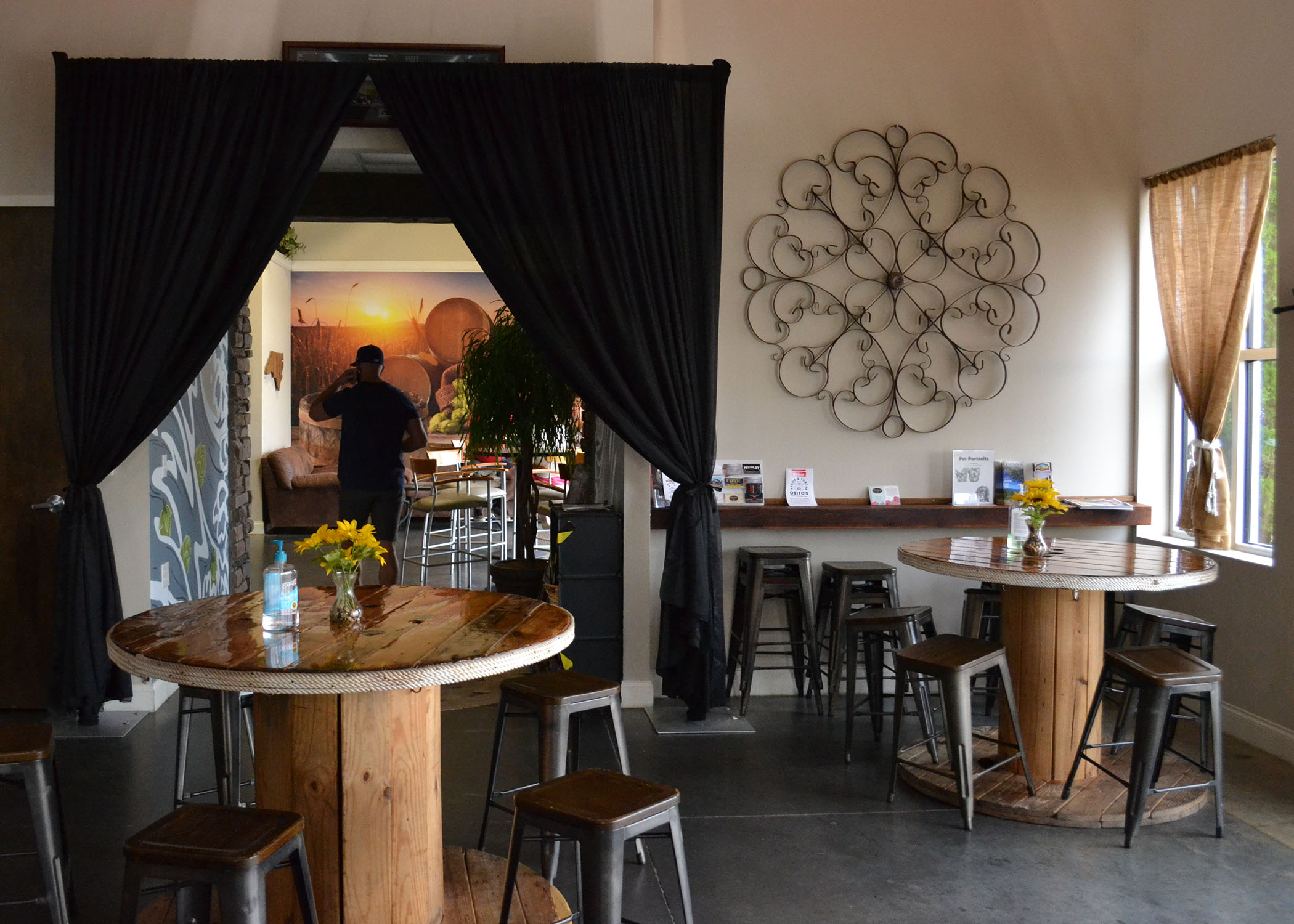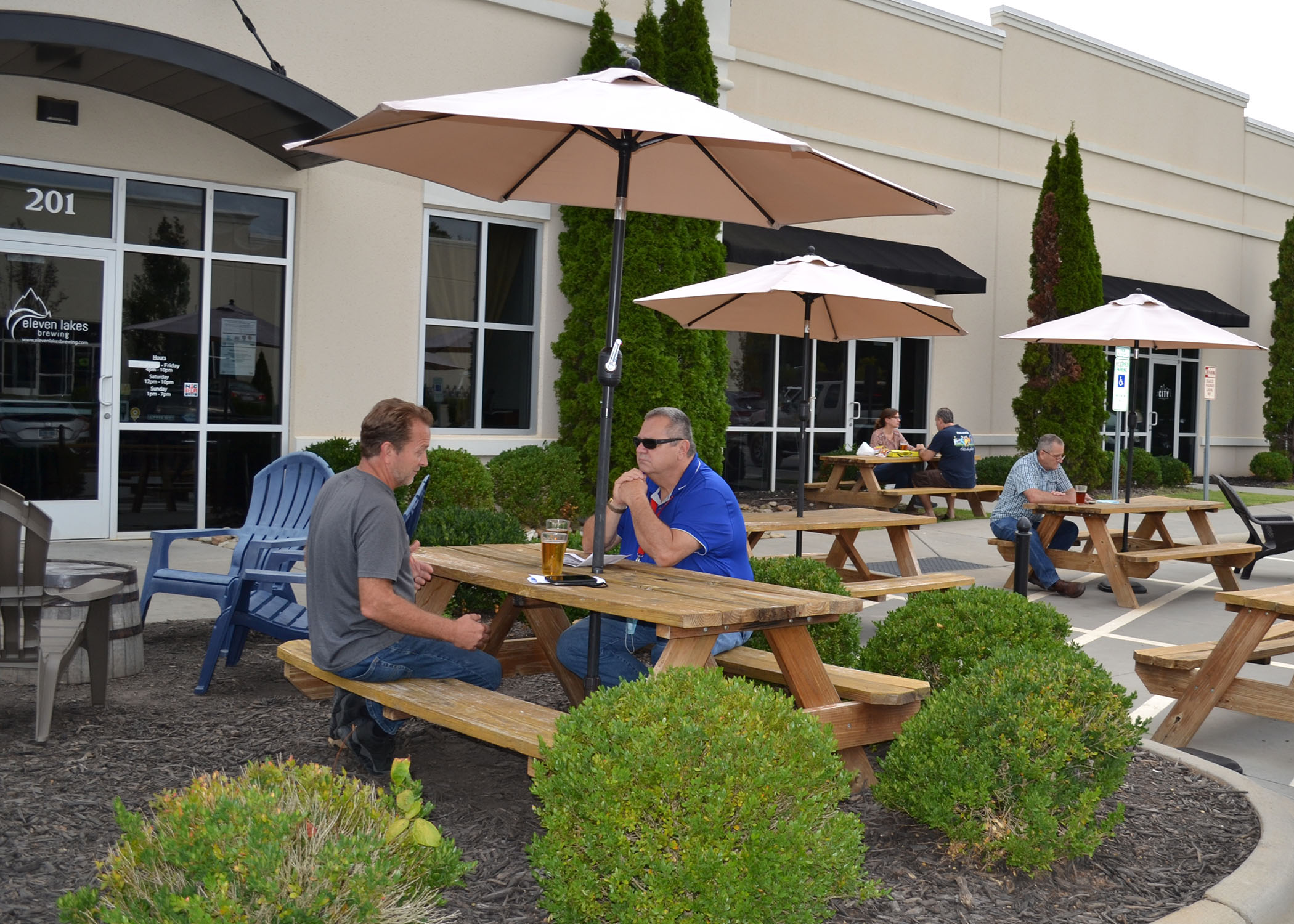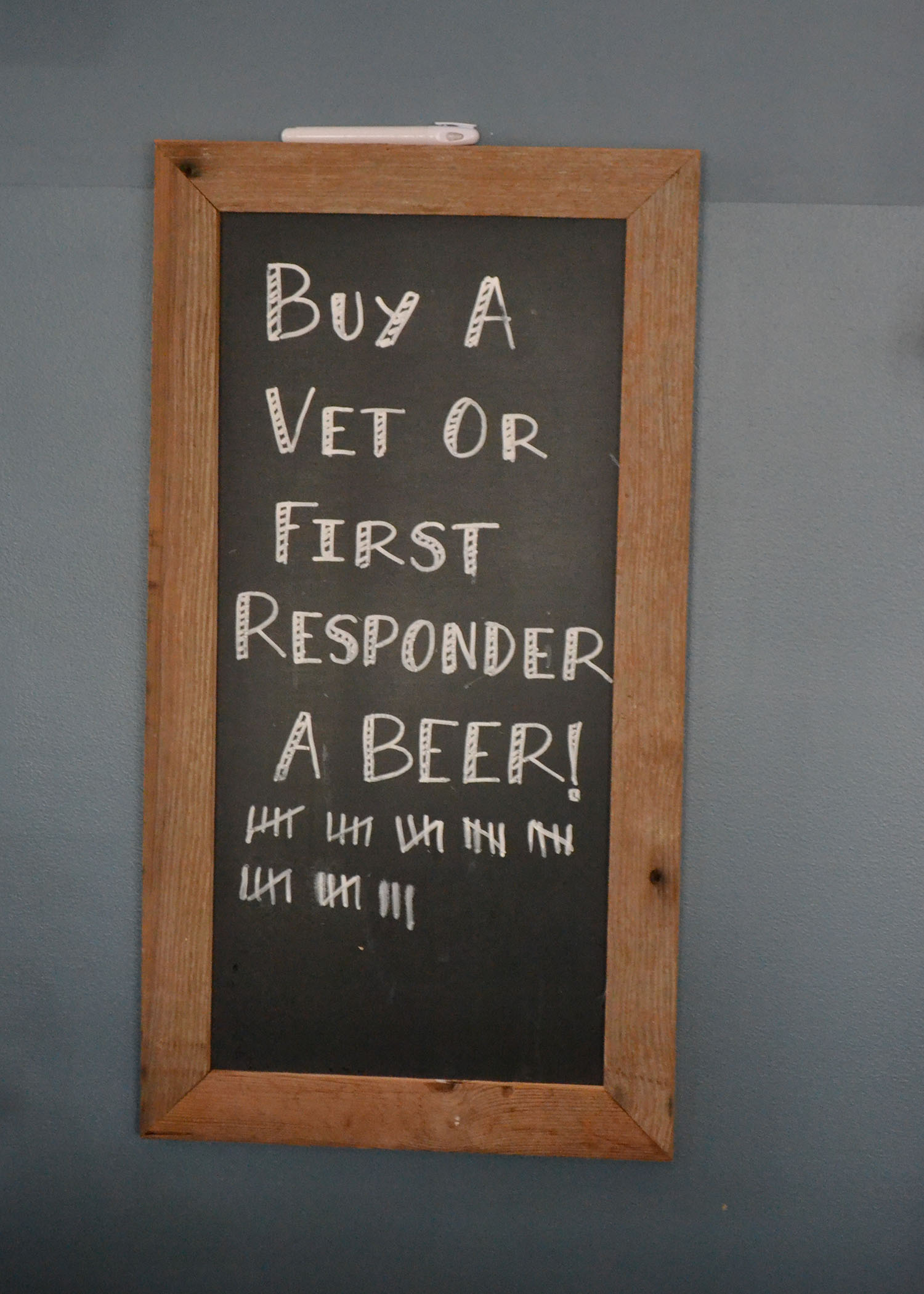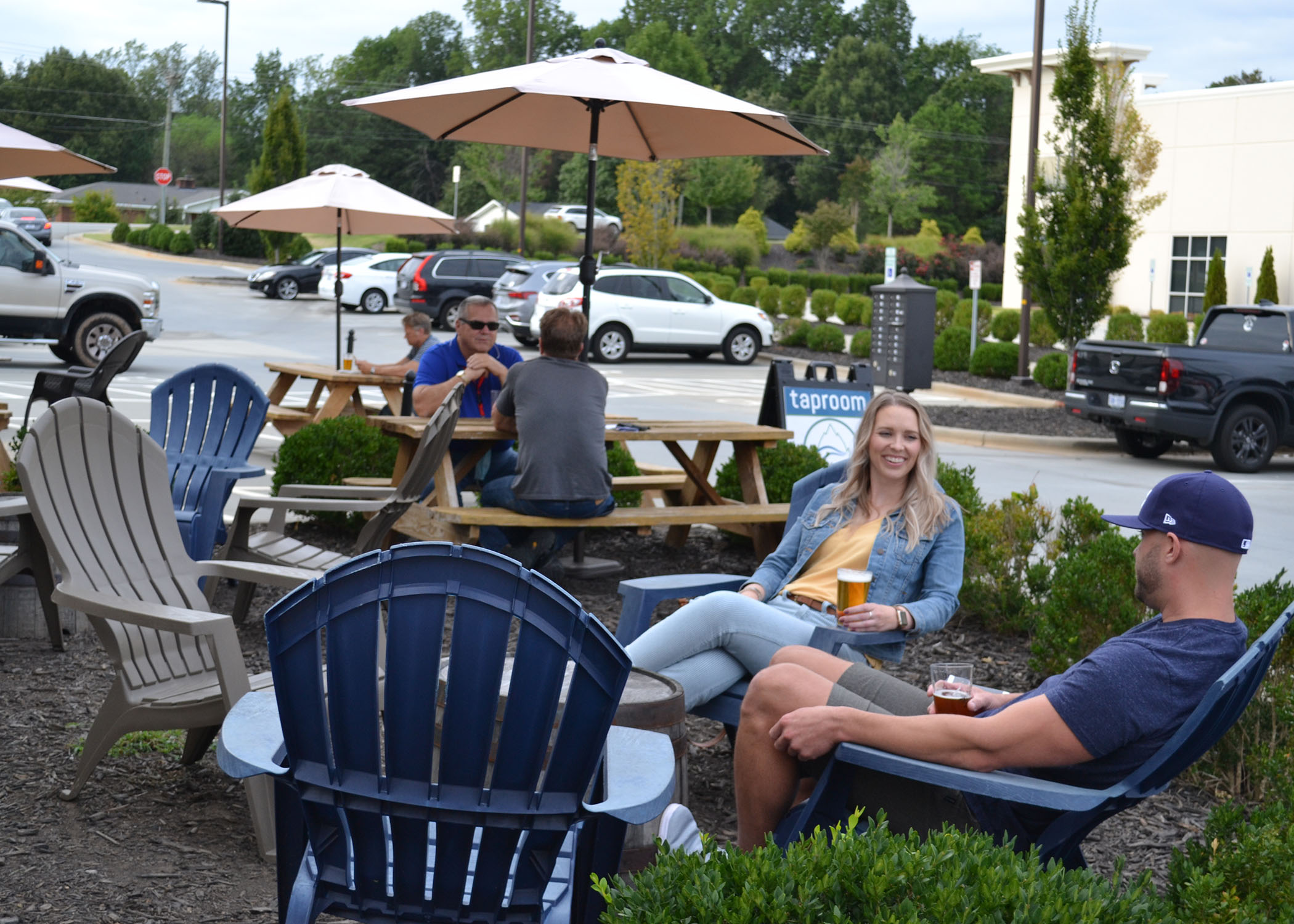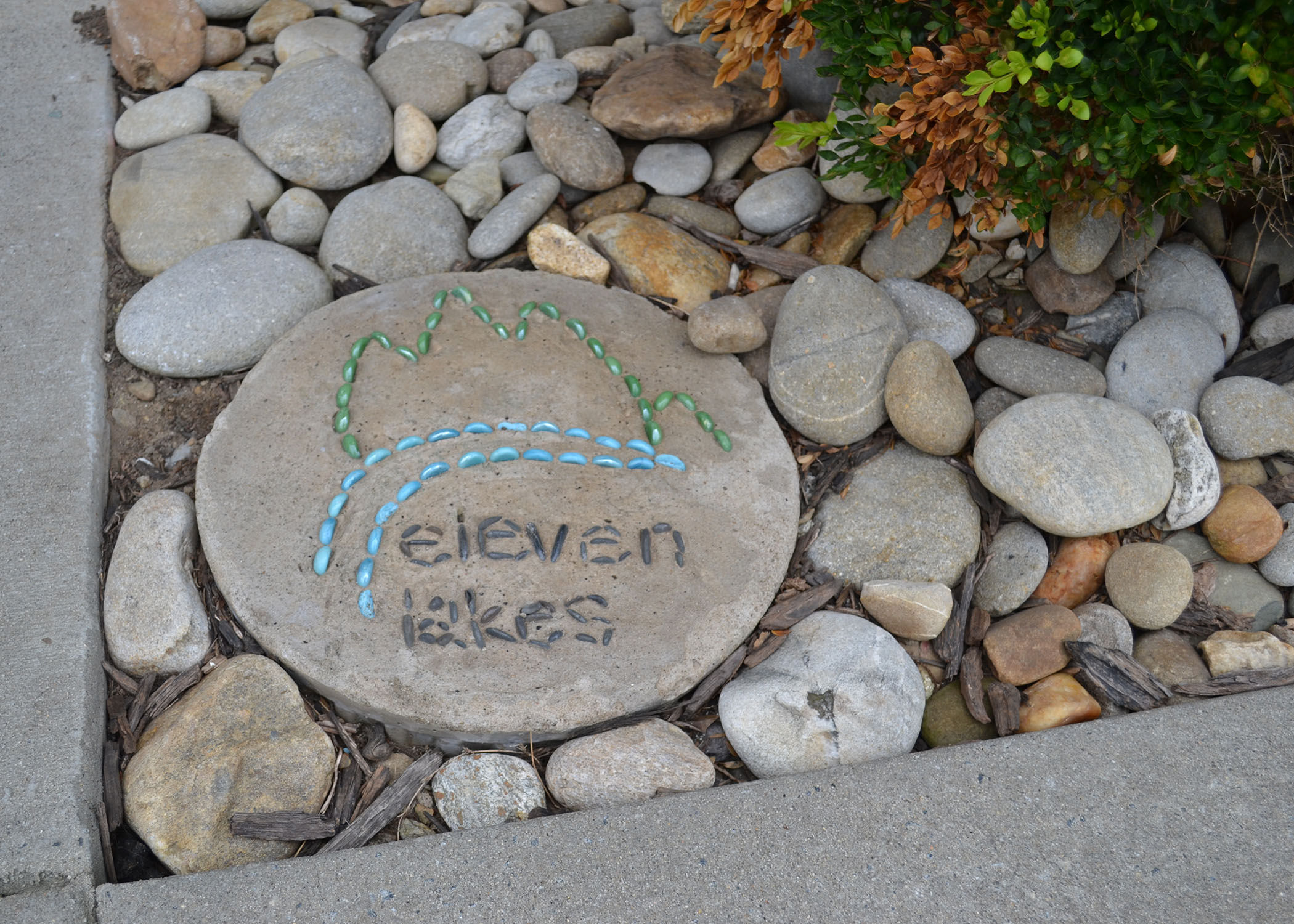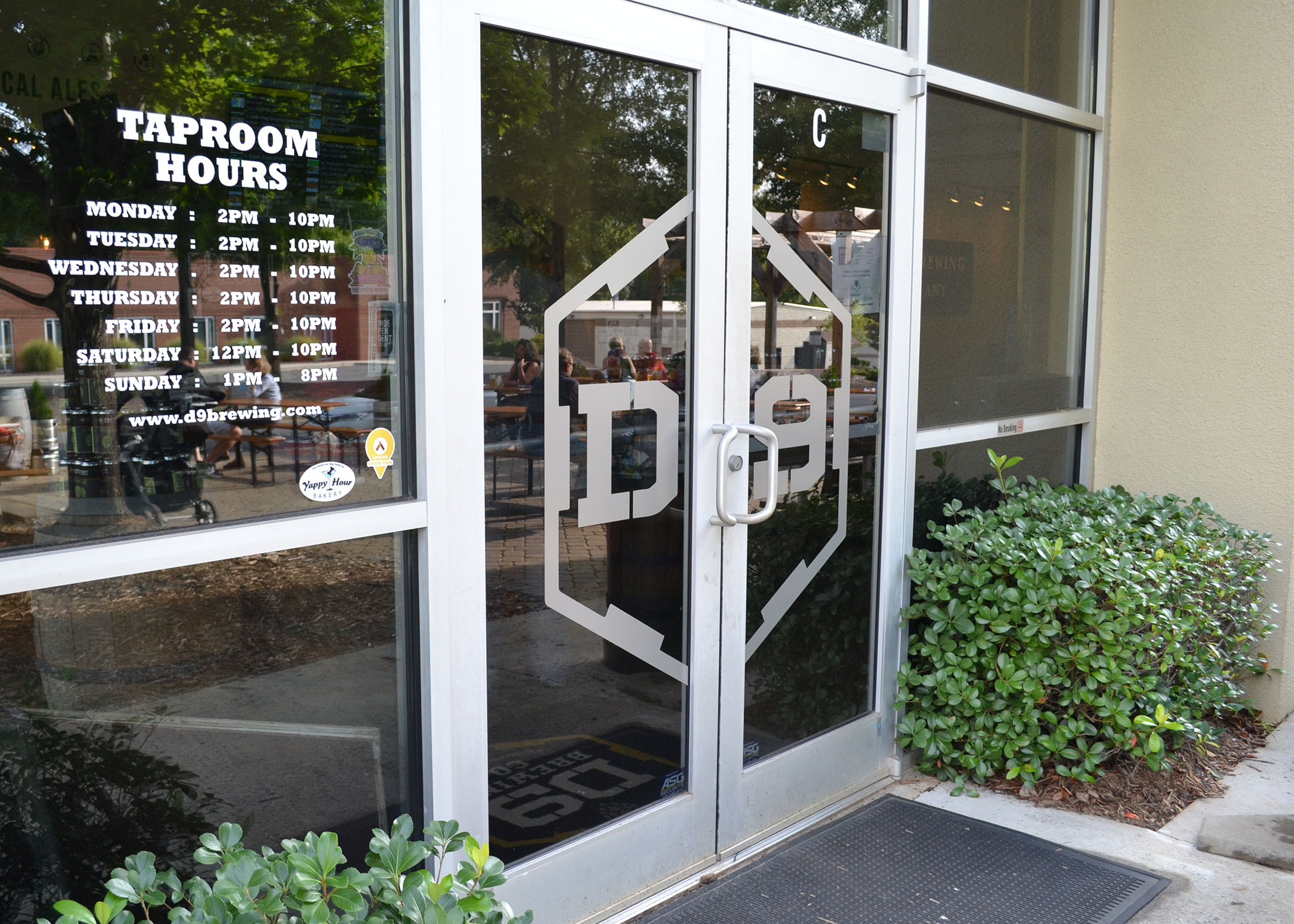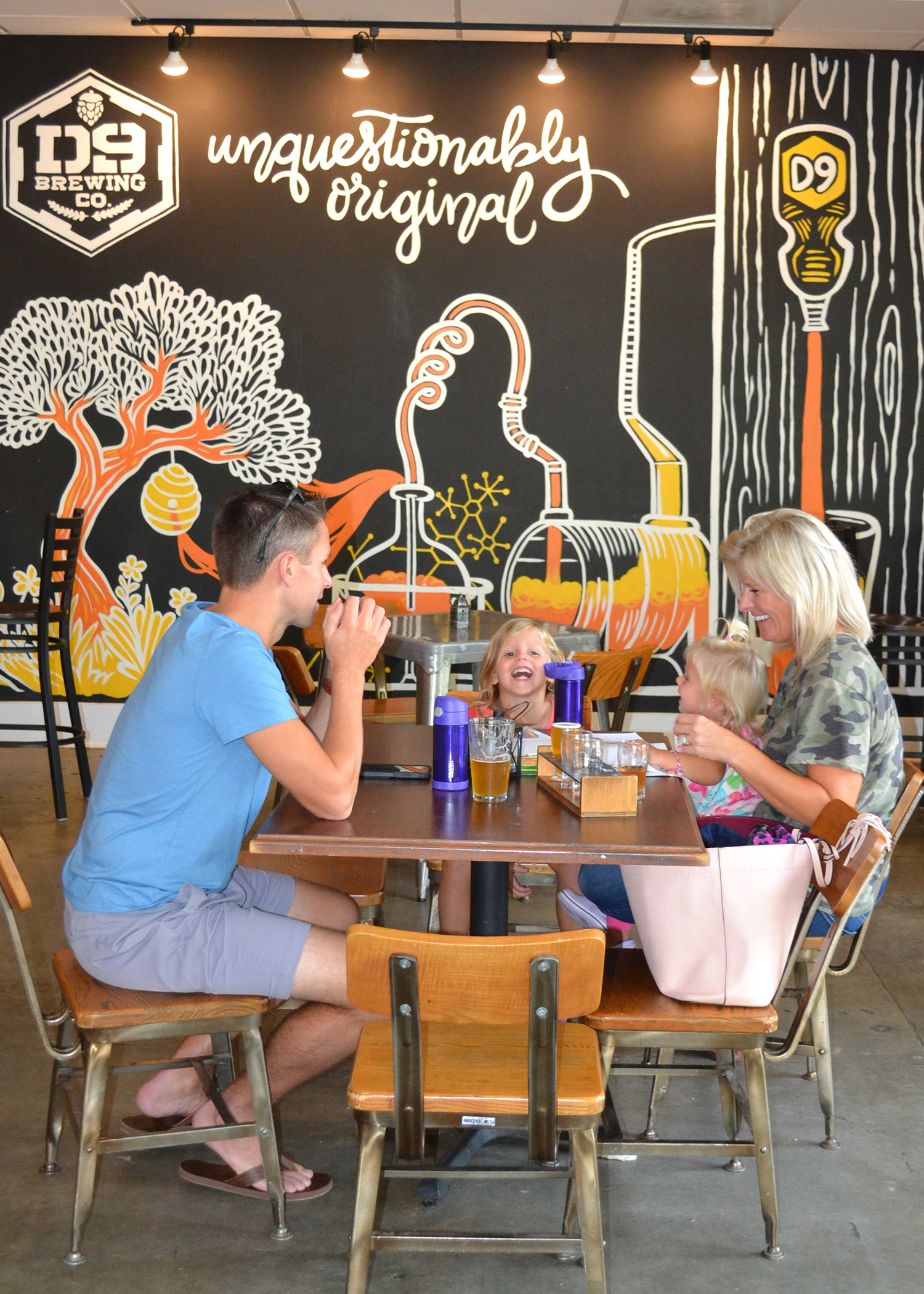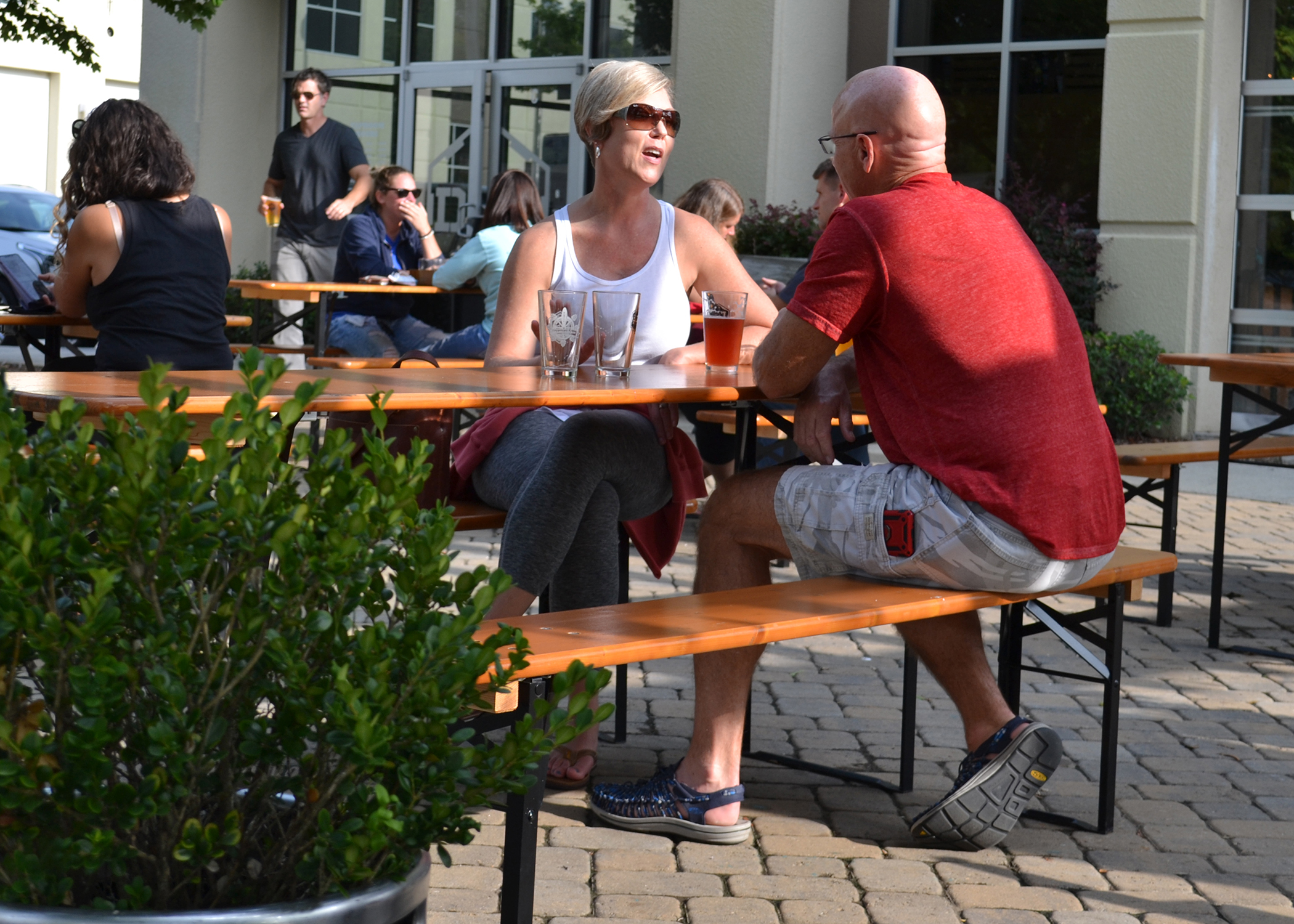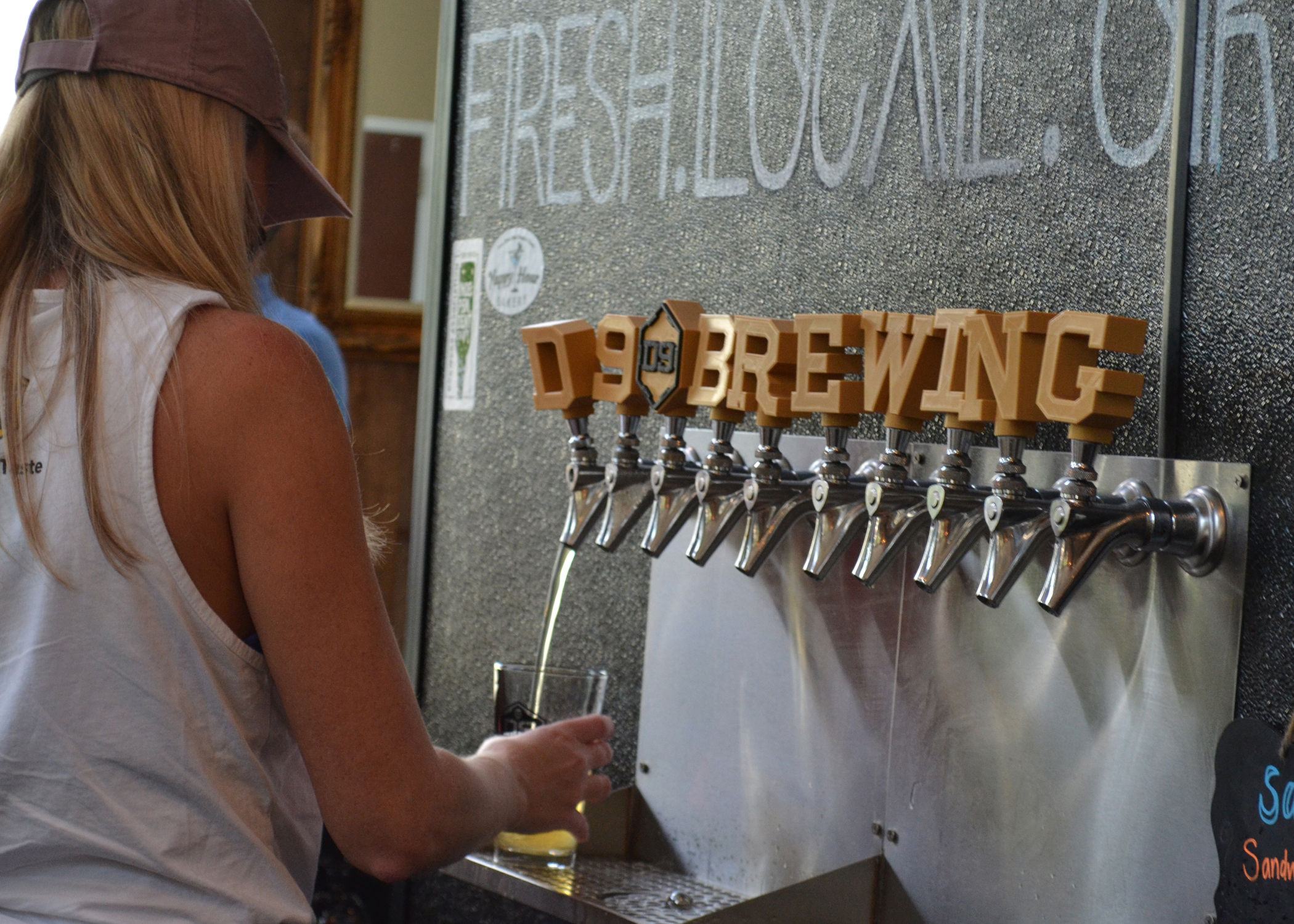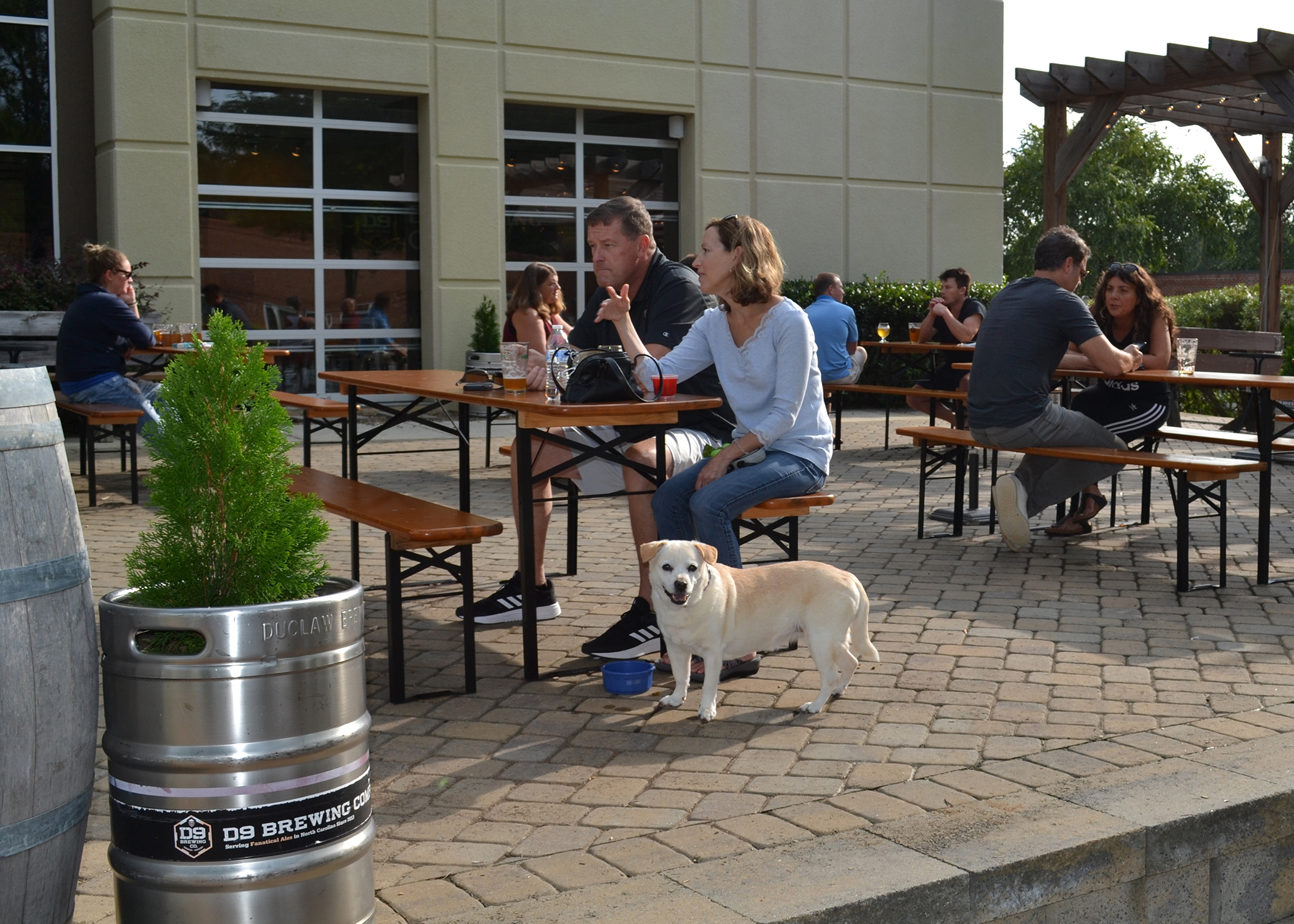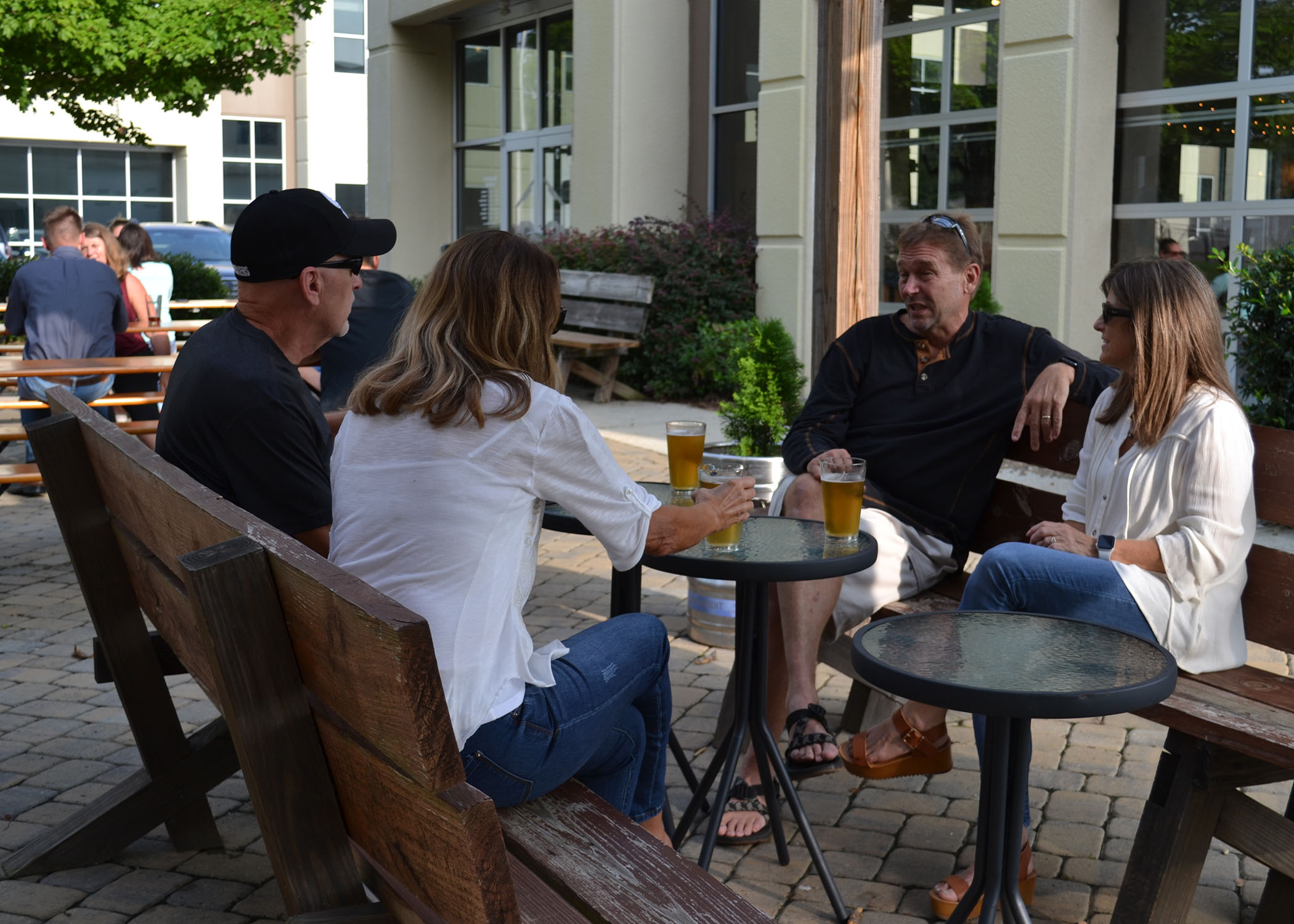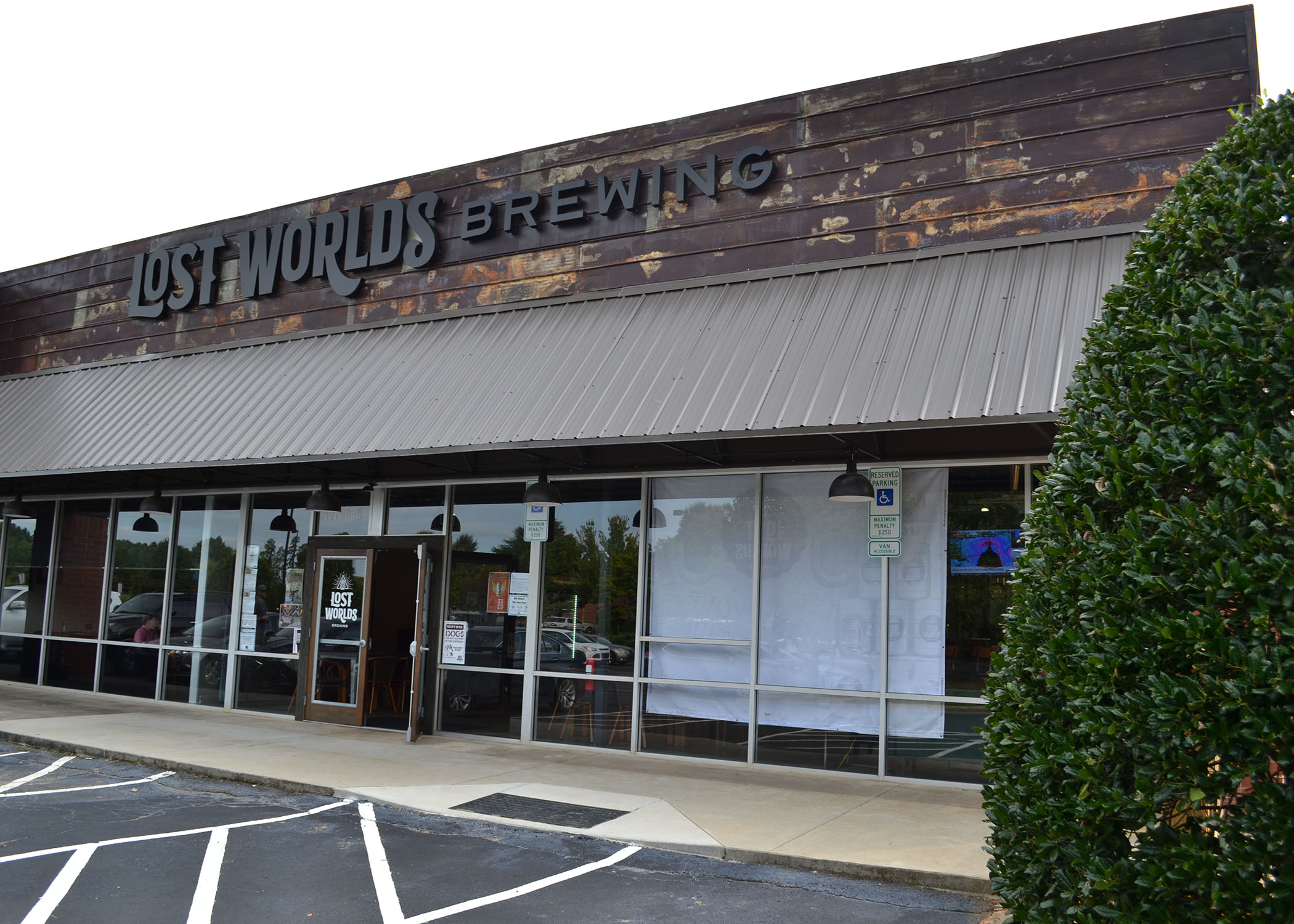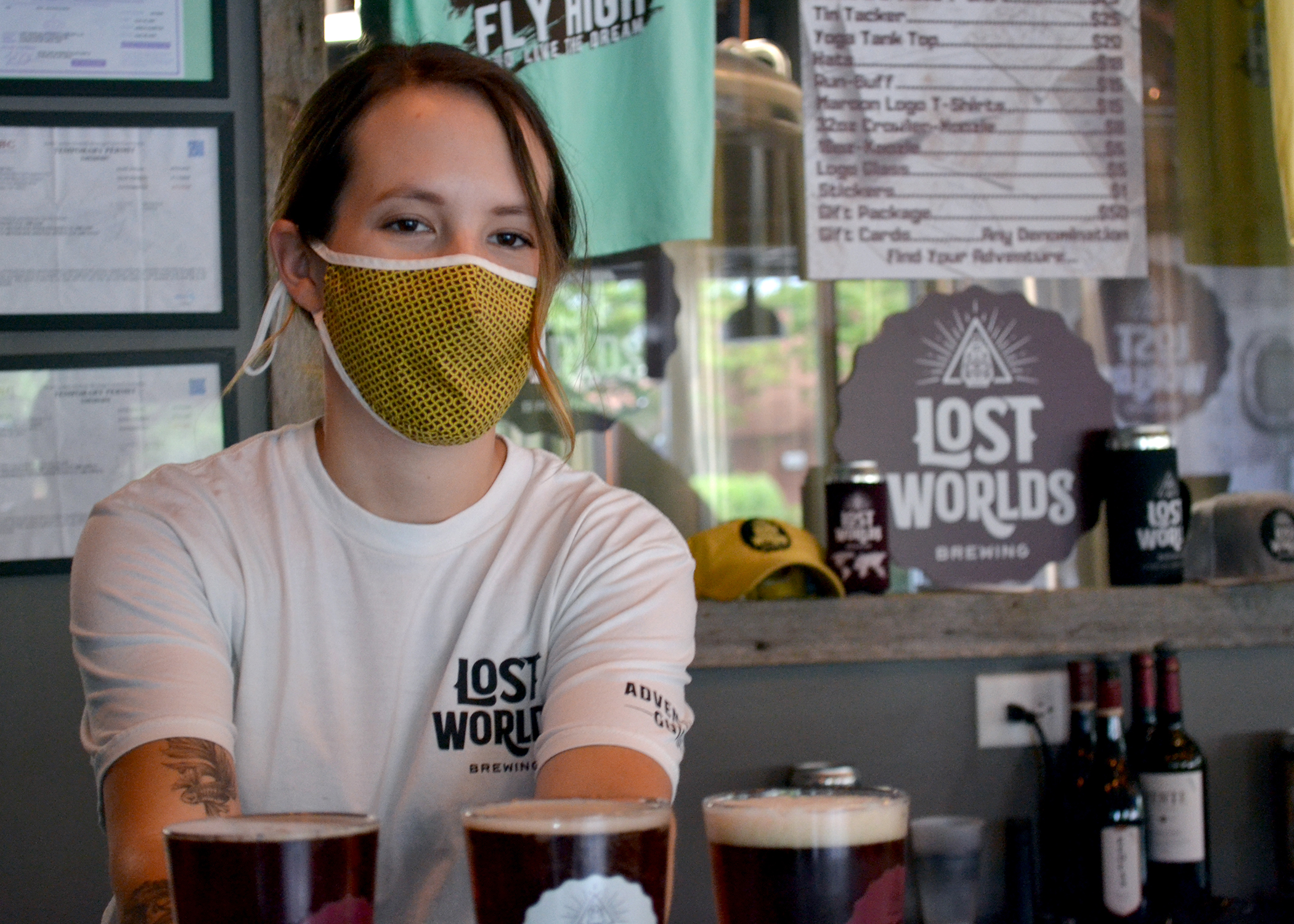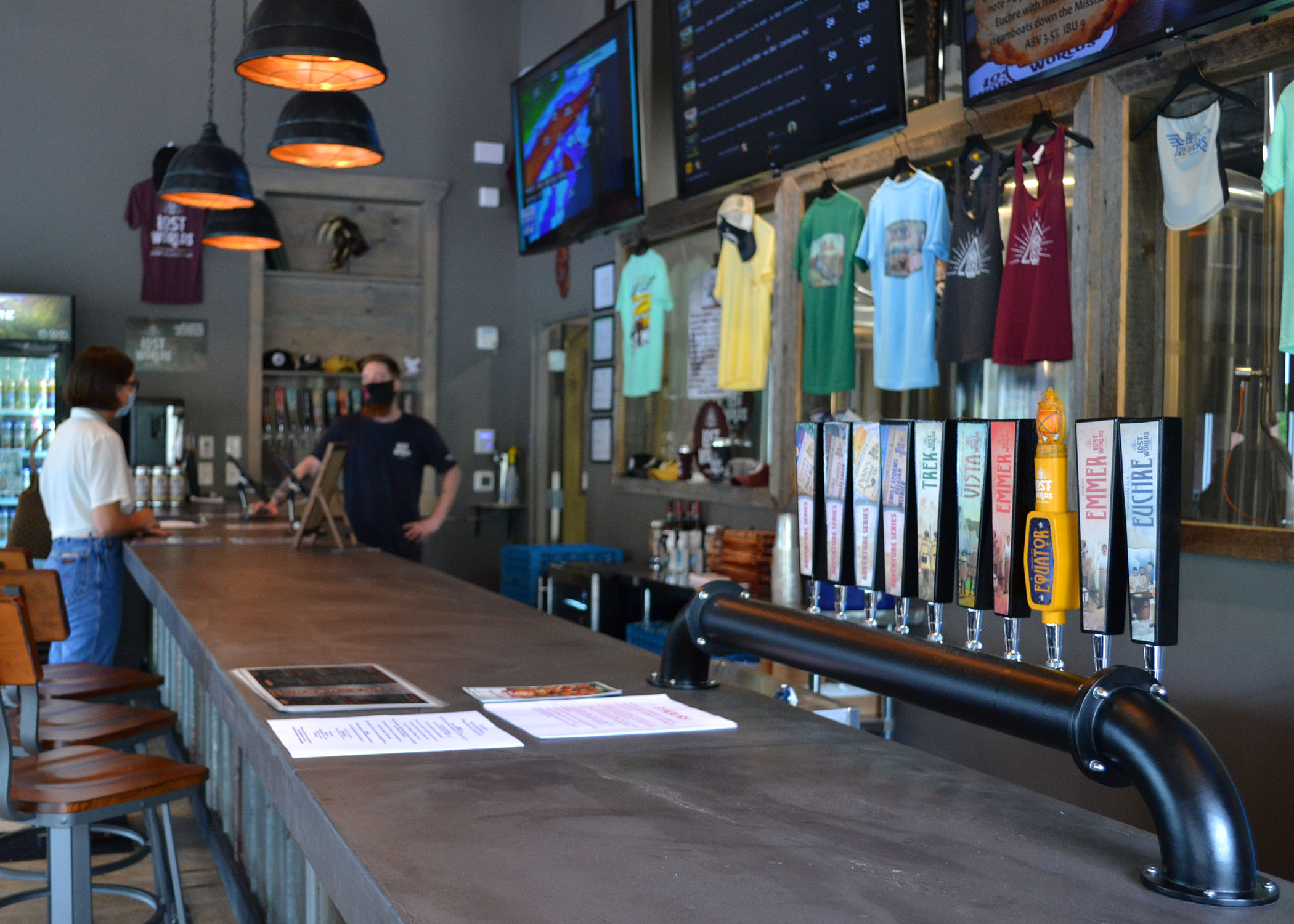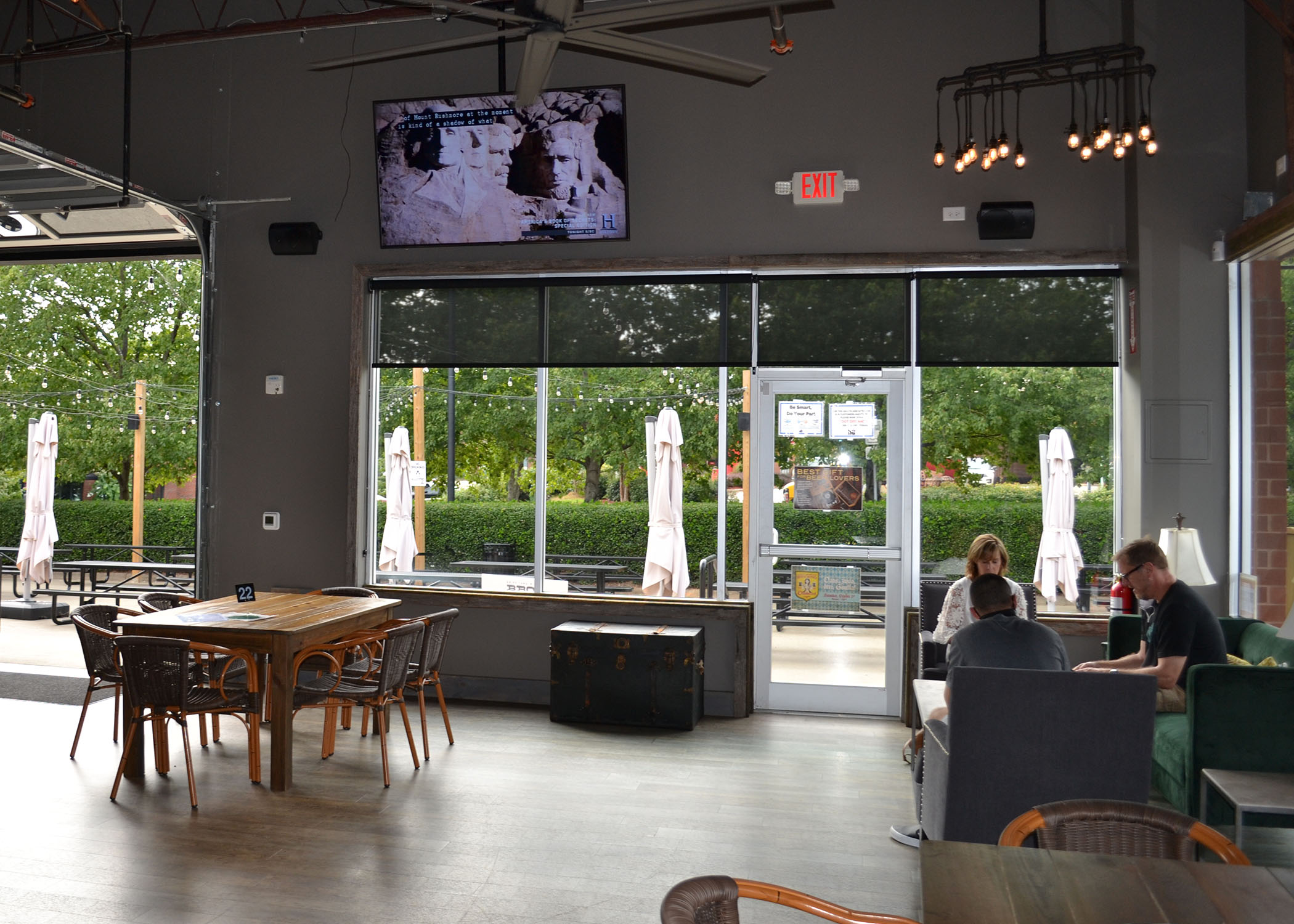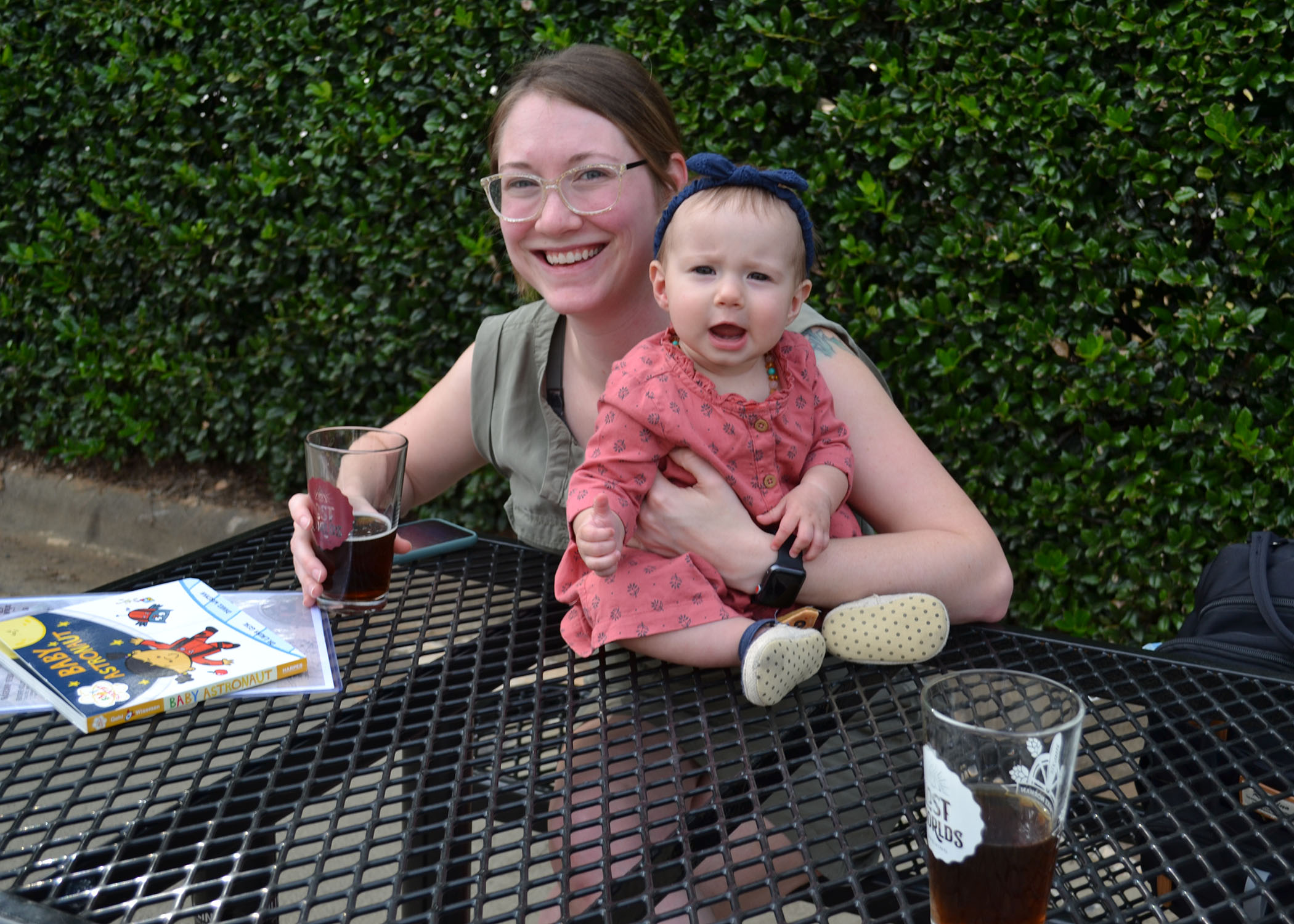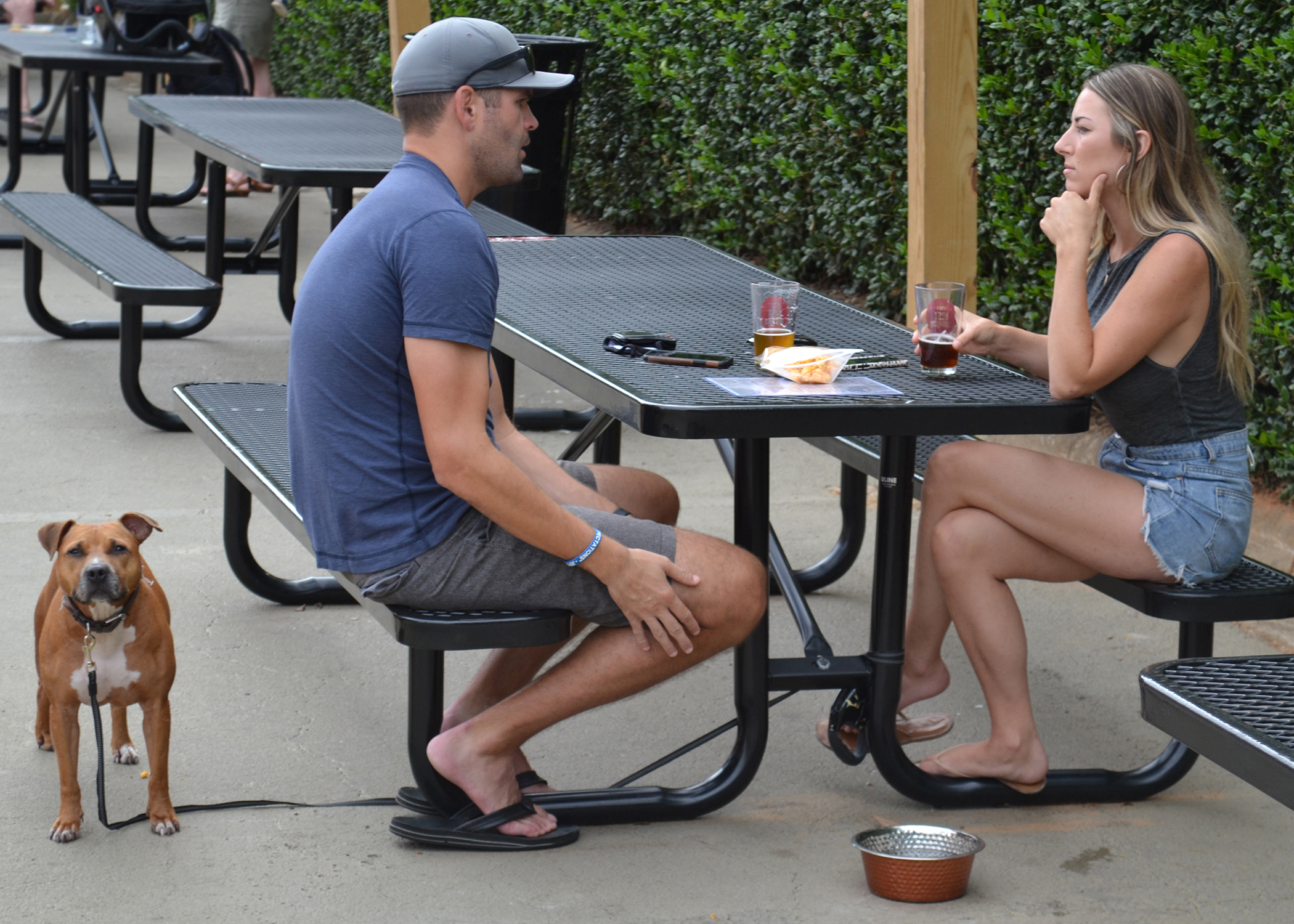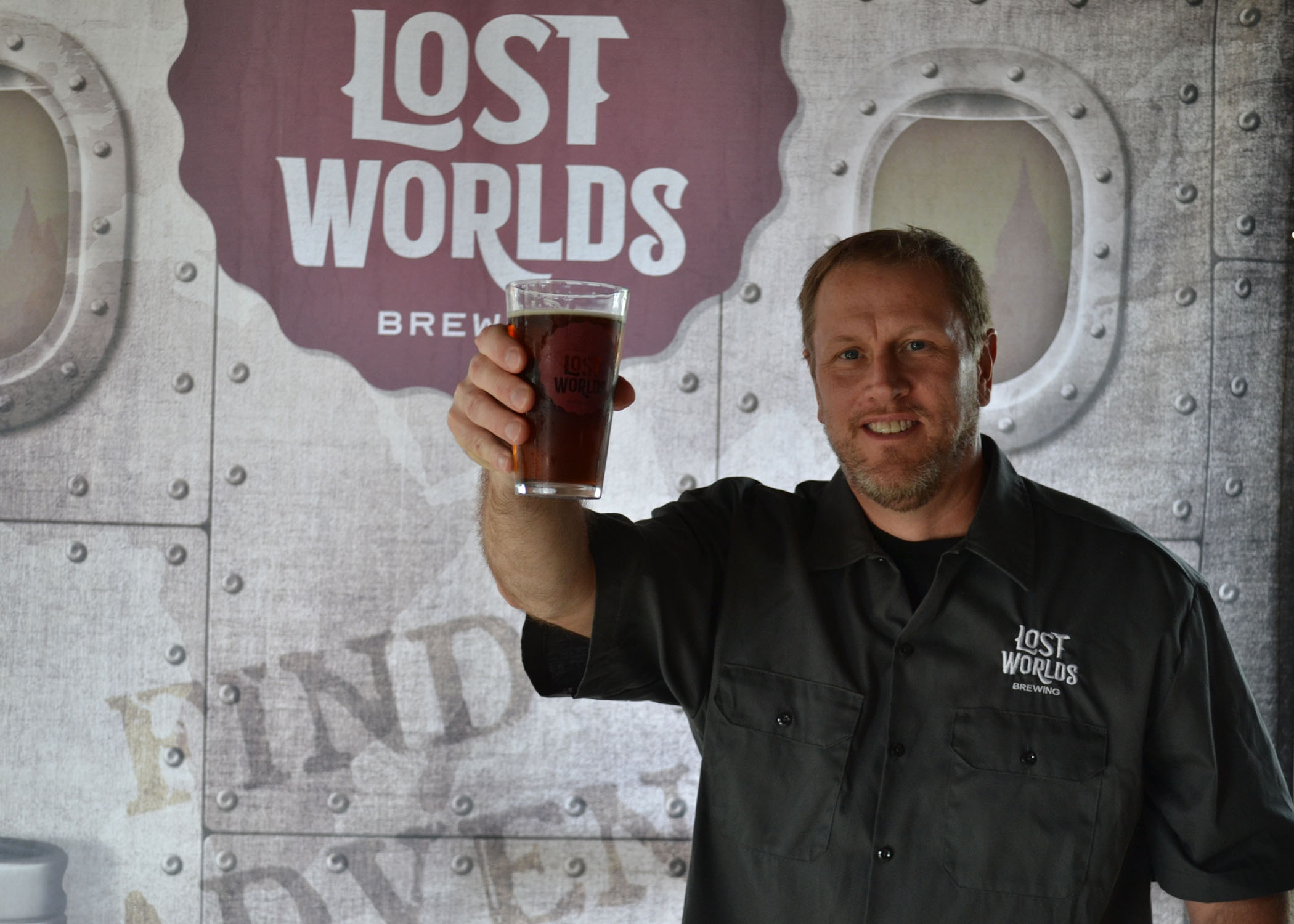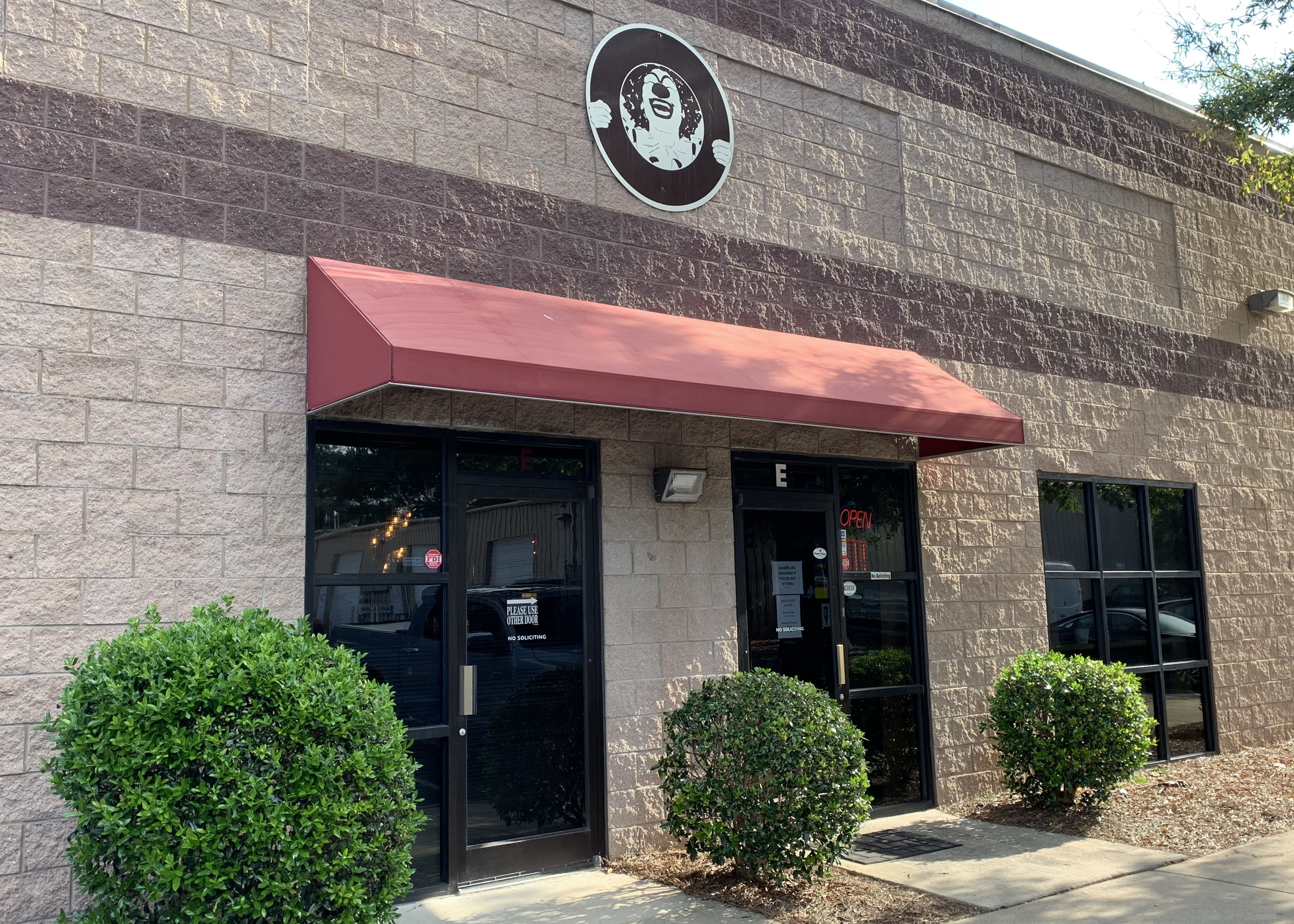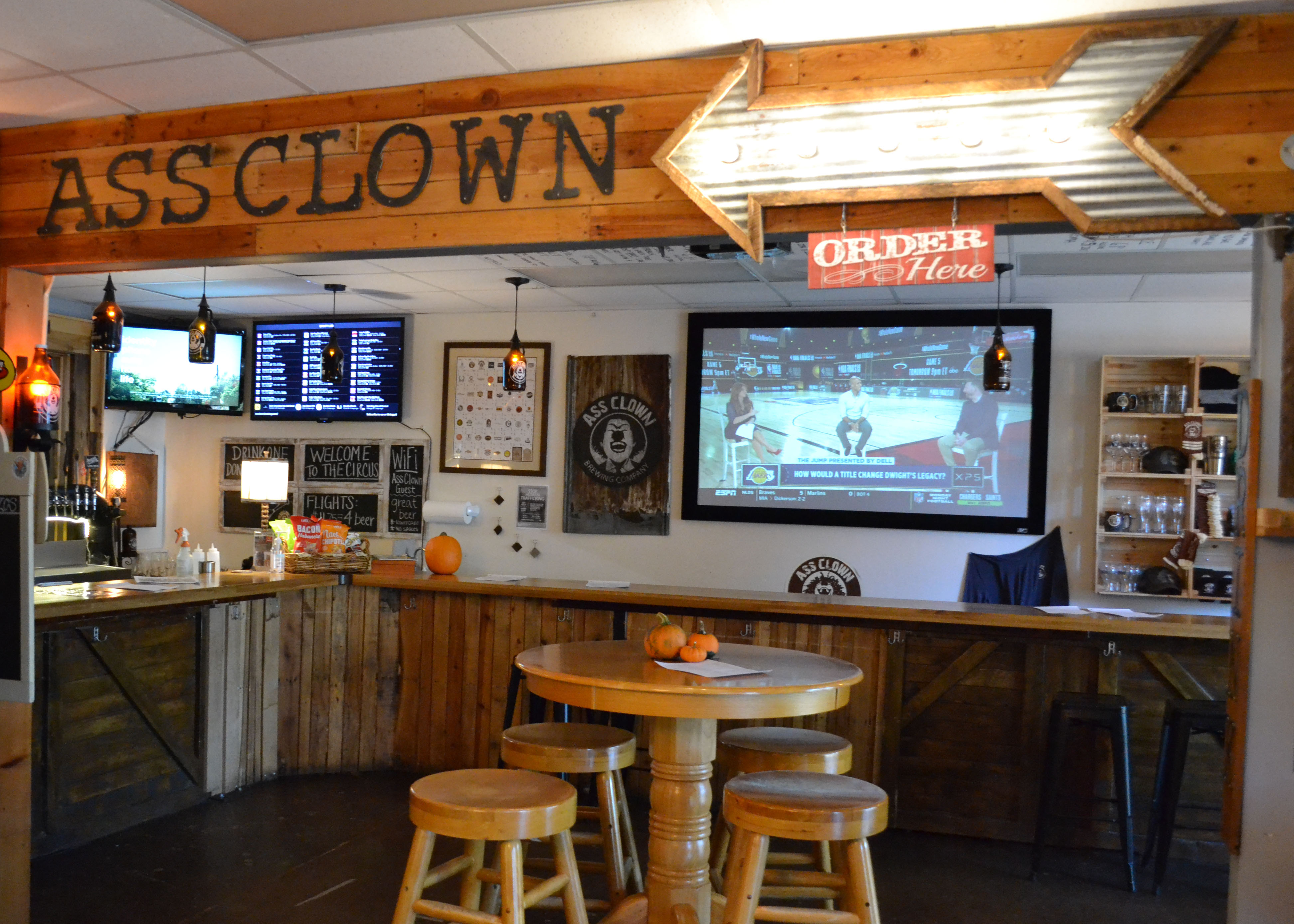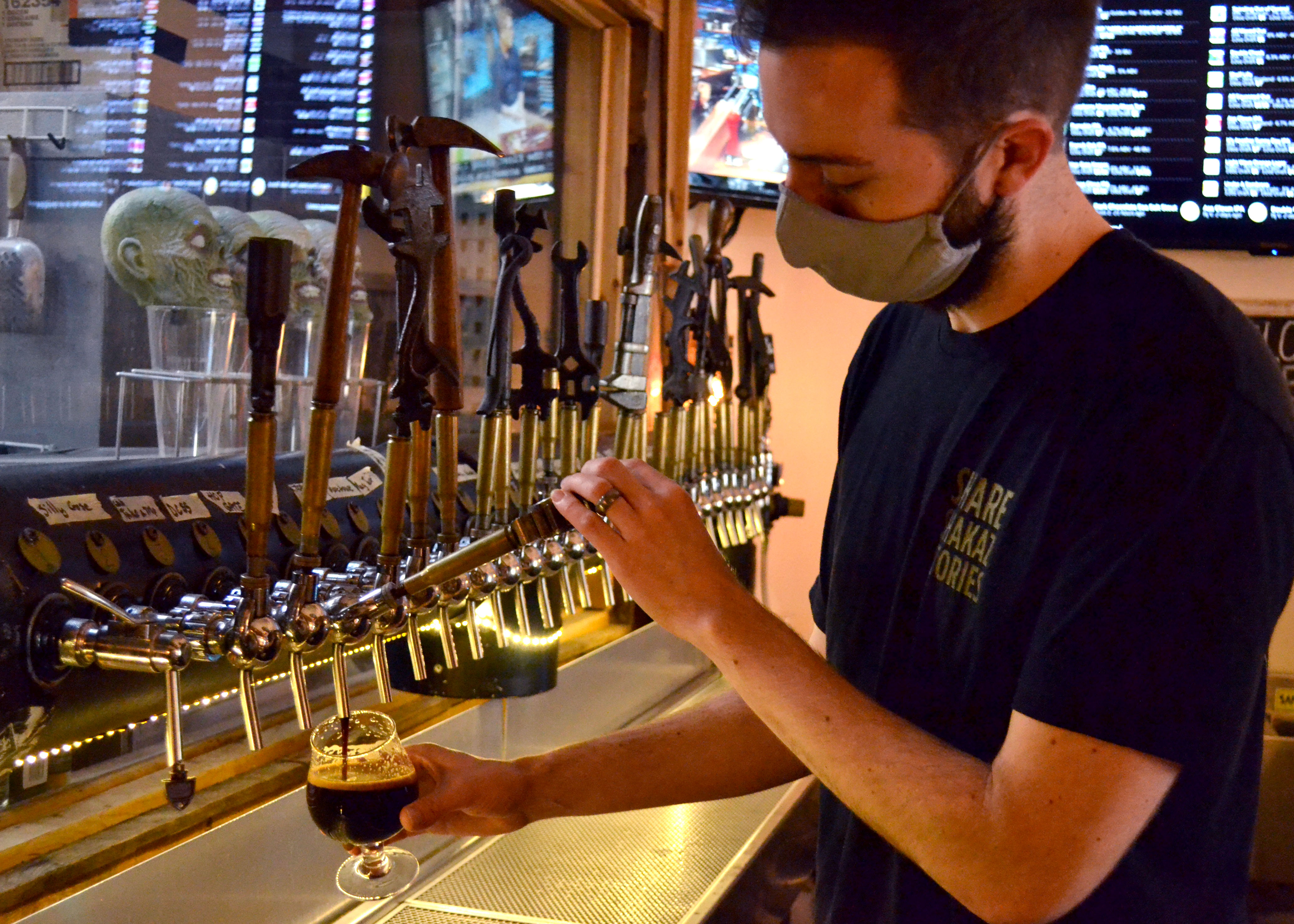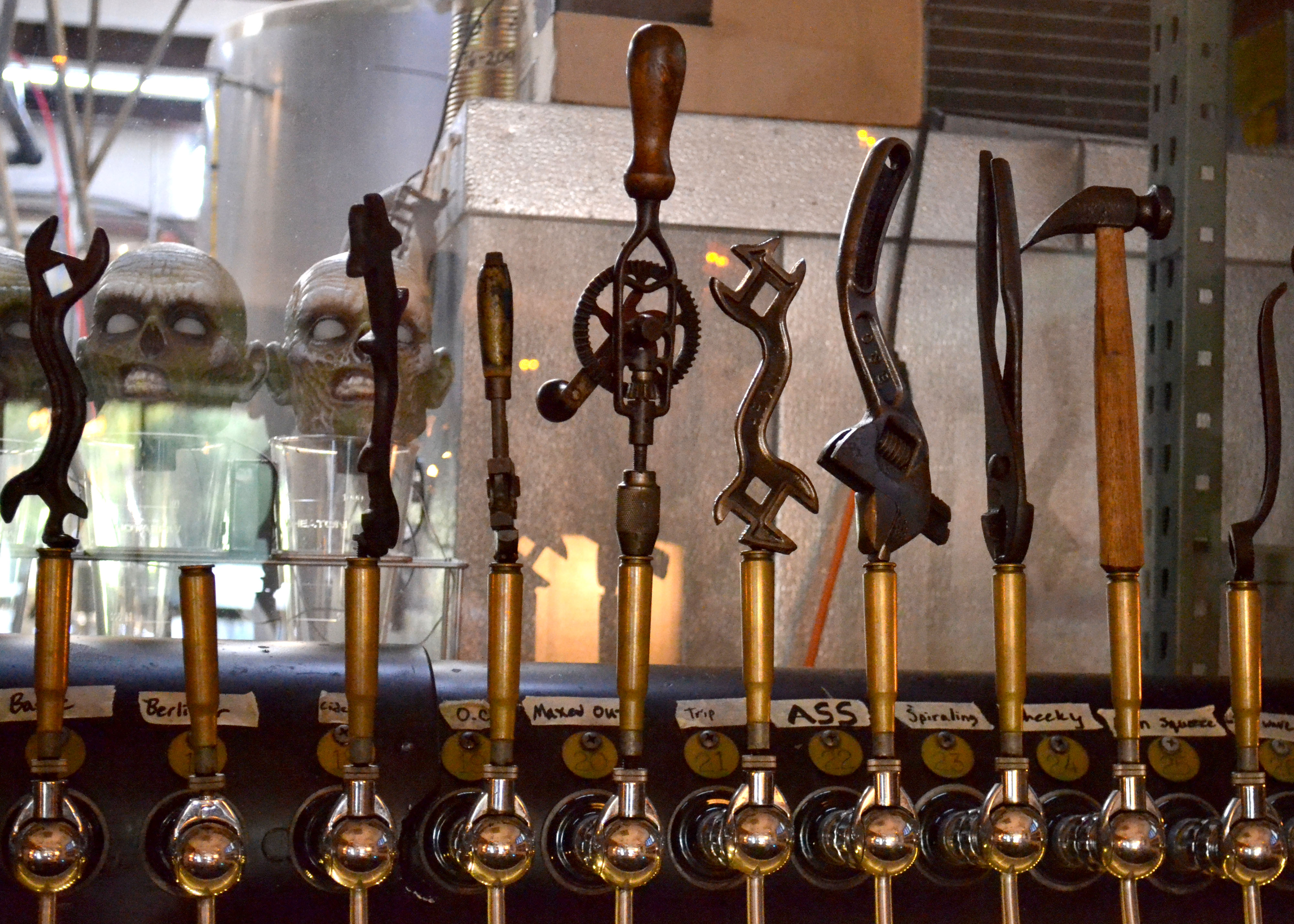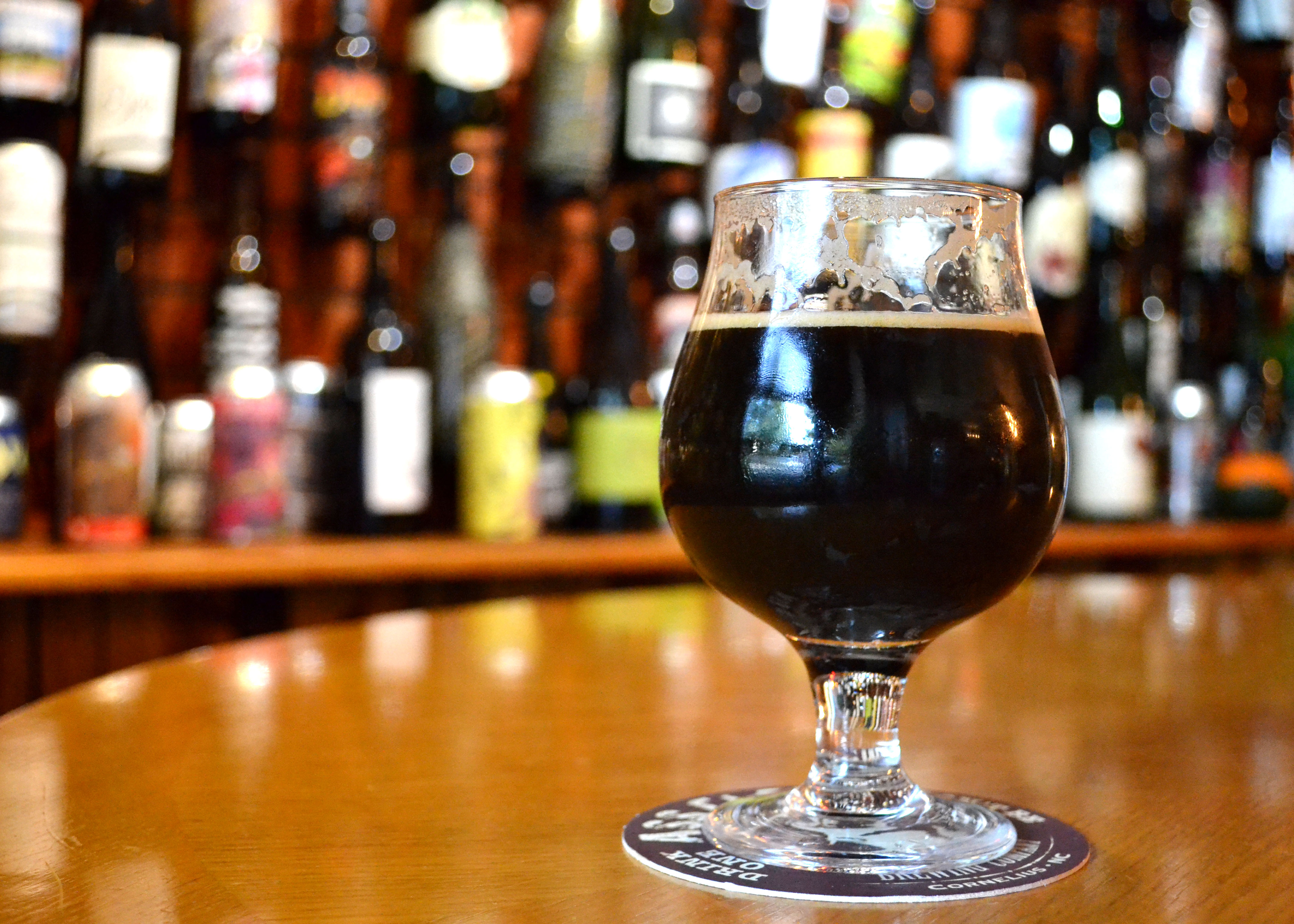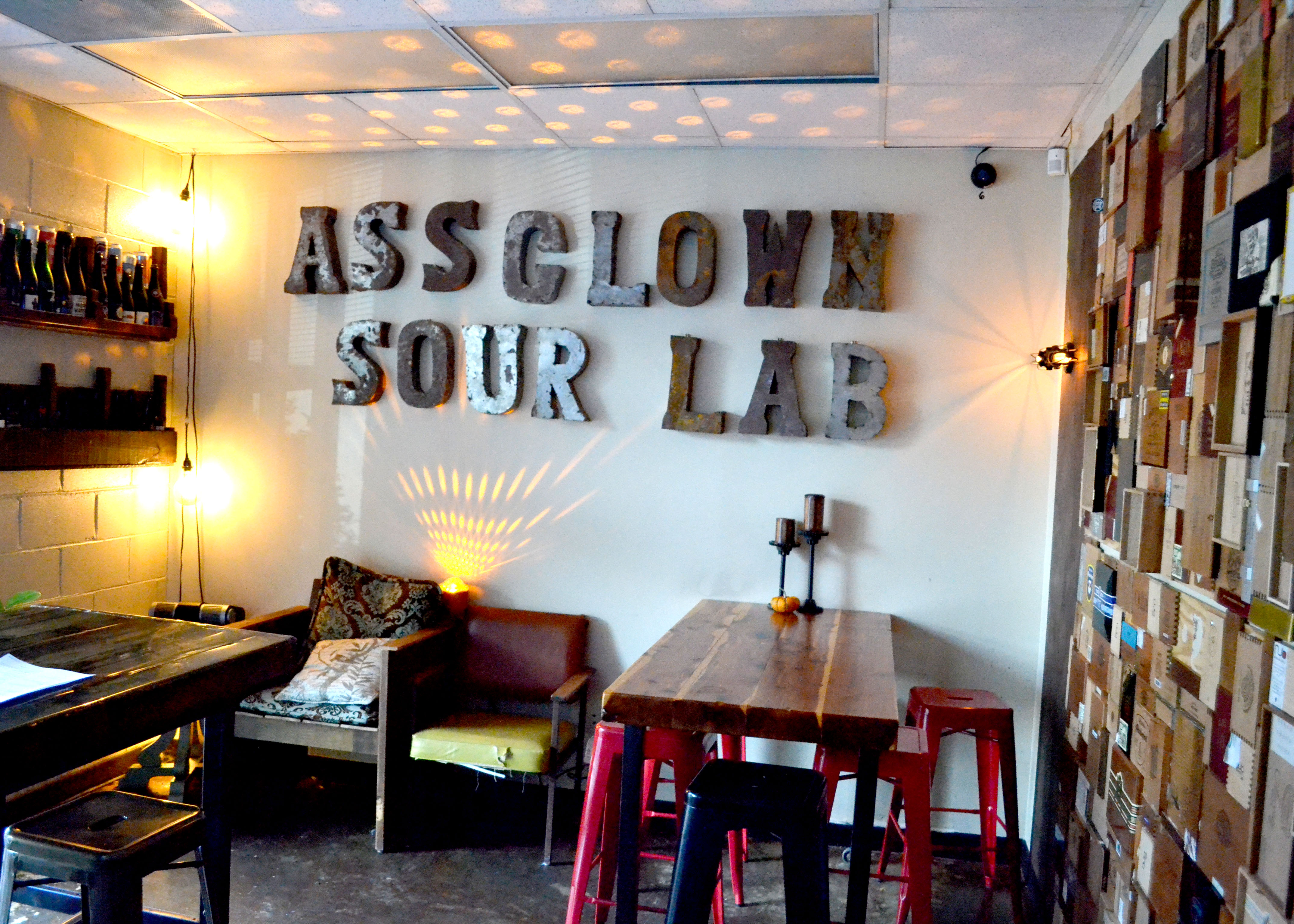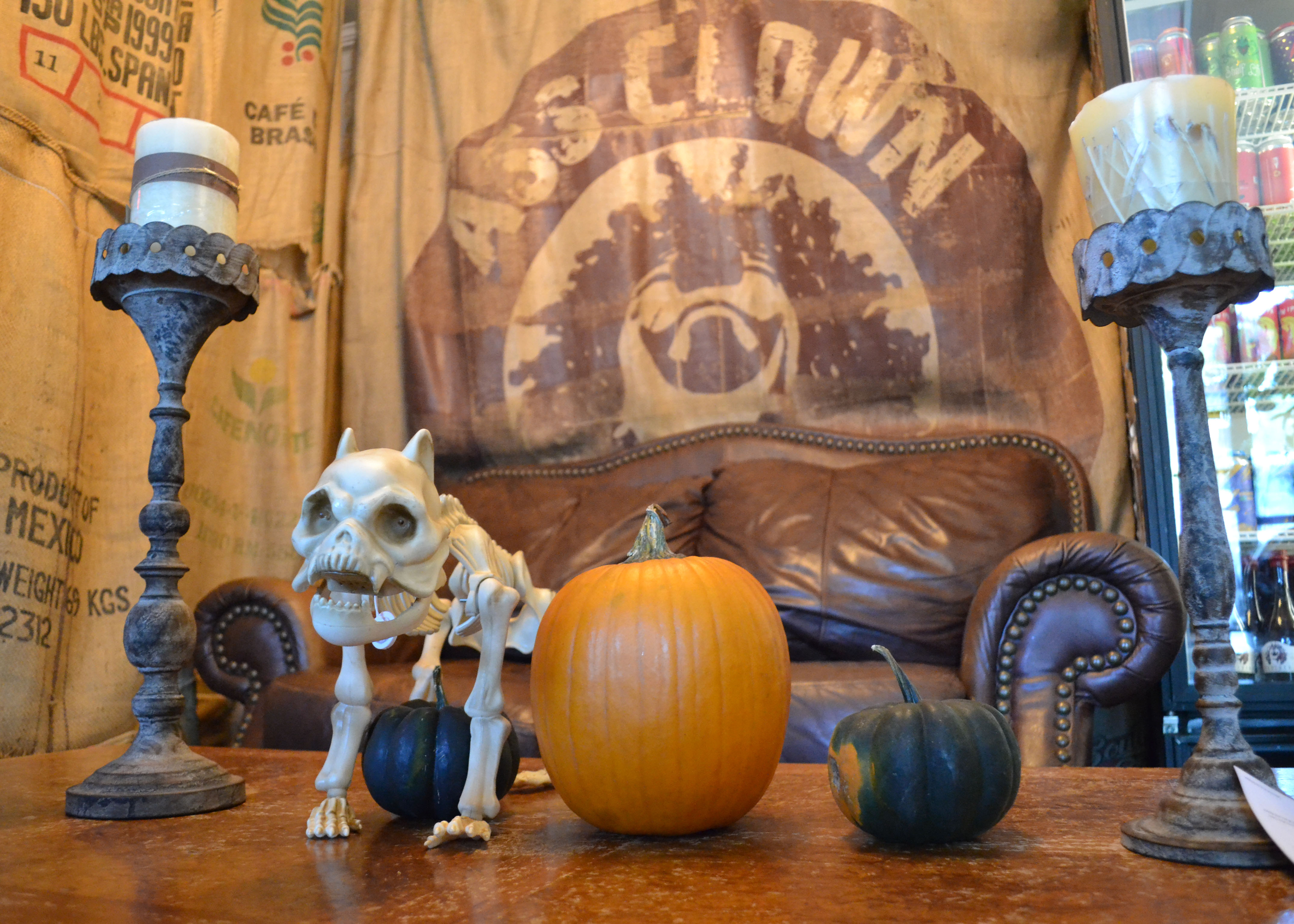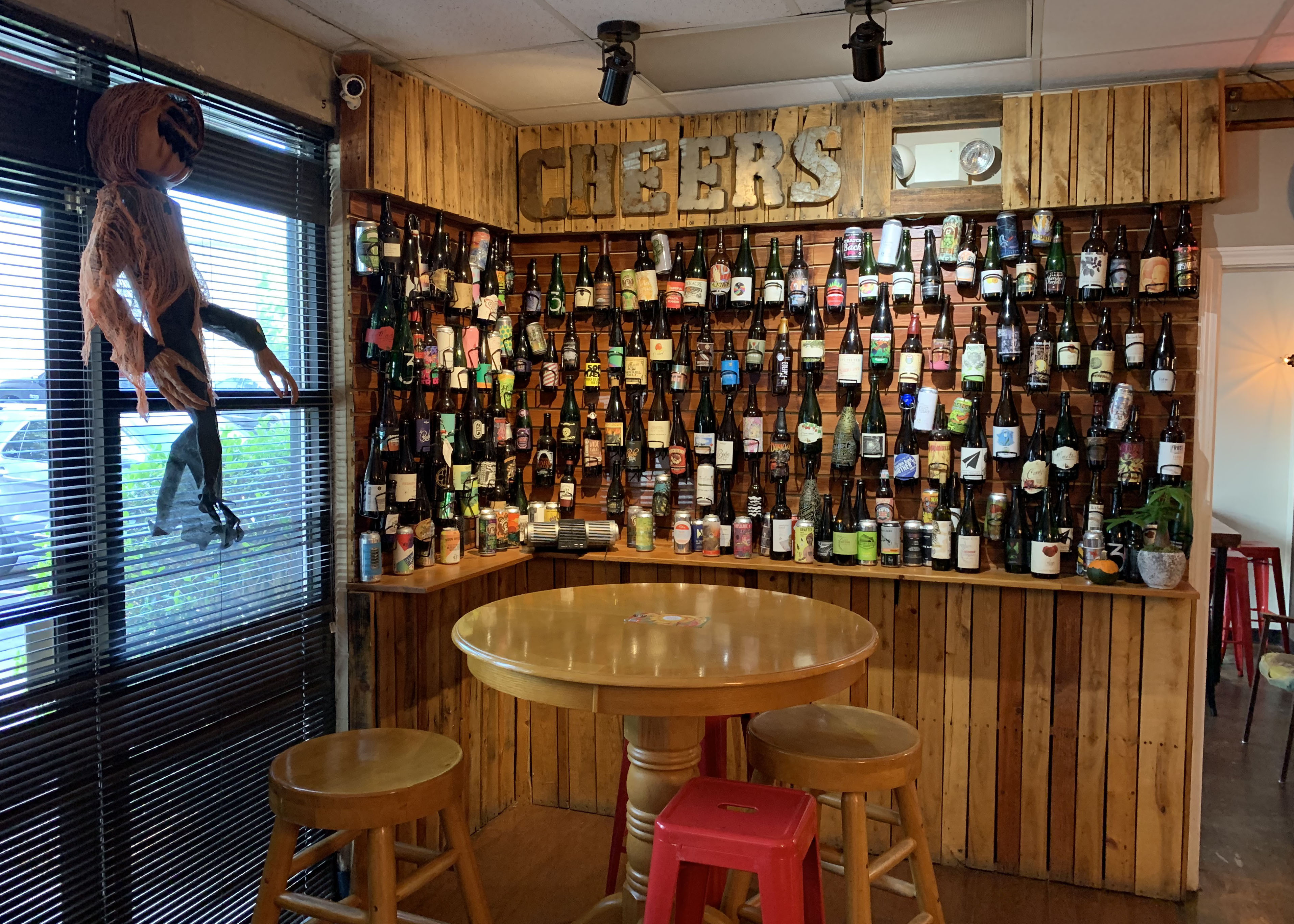 Intro page
Cornelius craft breweries
• Ass Clown Brewing Co.
• D9 Brewing Co.
• Eleven Lakes Brewing Co.
• Lost Worlds Brewing Co.
Oct. 9. Story and photos by Jason Benavides. Breweries have been thriving in the Lake Norman region since 2011 when Ass Clown Brewery poured their first pint. Even during the global pandemic the comfort of a cold brew can't be denied.
Since March recycle bins have been overflowing with cans from the casual drinker forced to imbibe at home but maybe now with COVID-19 restrictions loosening we can mix and mingle at a local brew-pub.
The crisp fall air pairs nicely with the unique flavors from any of the Cornelius breweries. Live entertainment is making its way back to taprooms and patios making socially distant interaction tolerable.
Here's a brief look at what to expect when venturing out.
10620 Bailey Rd. E | 704.997.8490
Ass Clown boasts to have the "largest selection of any brewery around" and I'd have to agree. The 31 tap system wields a multitude of unique flavors most have never seen like Smoked Maple Bacon Stout and Ghost Chili IPA. They also have 20 different selections available in cans.
Founded by brewing enthusiast Matt Glidden in 2021, Ass Clown is one of the oldest breweries in the region. April 2011 marks the 10 year anniversary. The name may not be so serious but the commitment to quality and use of local ingredients is.
•Outdoors: 25 on the back patio
•Indoors: 30 in the taproom
•Kid/Dog Friendly: Yes, for both
•Food: Rotating food trucks on the weekend
•Entertainment: Live music on Saturdays from 6-10 pm. Trivia nights, check here for updates.
•Oct. events: None currently
•Seasonal release: Dark Chocolate Sea Salt Stout and Pumpkin IPA  are currently on tap.
11138-C Treynorth Dr. | 704.457.9368
D9 was founded by Andrew Durstewitz and John Ashcraft in 2014. The original mission was to "inspire and support community through the creation of exciting and original crafted ales." D9's exploration of original crafted ales has definitely borne fruit…sour fruit as they are highly recognized for their sour beer program.
•Outdoors: 70 on patio
•Indoors: 78 in the taproom post-COVID
•Kid/Dog Friendly: Yes, for both
•Food: Currently have food trucks outside the taproom Thursday-Sunday.
•Entertainment: Live music is returning with socially distanced patio parties outside. Check here for updates.
•Seasonal release: Head of the Horseman Pumpkin Ale will be on tap the first weekend in October. Paranormal Porter is also currently on tap.
•Oct. events: Starting Oct. 25 D9 will be offering Haunted Beer Flights in the Taproom with a spooky swag surprise.
•Fun Fact: Originally named D9 (District 9) as district 9 was the congressional district around Charlotte back in 2013. D9 also draws influence from District 9 featured in the 'Hunger Games' movies.
10228 Bailey Rd., Suite 201 | 704.998.9017
Eleven Lakes opened in 2017 and was founded on the idea of "local, local, local." Owners Ray and Christy Hutchinson, Jack and Teri Lippy are proud to serve up quality beer in the most traditional style.
Fundraisers hosted by Eleven Lakes are currently on hold but you can still give back by contributing to the Beer for a Vet or First Responder program.
•Outdoors: 40 (post COVID ) on the patio which features picnic tables and chairs.
•Indoors: Currently 50 in the taproom. 90 when full capacity.
•Kid/Dog Friendly: Yes, for both
•Food: Rotating food trucks
•Entertainment: Live bands perform Fridays and Saturdays in the taproom or under the stars. Encouraged to bring your own chairs. Wednesdays stop in and enjoy Yoga and a Beer.
•Oct. events: Festivals have been put on hold but check website and social media for updates.
•Seasonal release: Festbier German Lager is on tap and inspired by Jack's visit to Munich, Germany.
•Fun Fact: Eleven Lakes is named for the 11 major lakes along the Catawba River. Some of the beer names are lake-inspired such as the Sandbar Blonde and River Otter Red.
19700-D One Norman Blvd. | 980.689.2467
Lost Worlds Brewing Co. was founded by Dave and Allison Hamme. Borne out of a passion for travel and adventure, Dave sought to create an "oasis in the craziness of the world." The oasis finally emerged after opening at 50 percent capacity amid the global pandemic on May 22.
Lost Worlds has 6 Basecamp beers on tap year-round and also seasonal Adventure Series options like Twain's Amber Ale.
•Outdoors: The Biergarten has large picnic tables and a current capacity of 100 (50% of max)
•Indoors: Currently 67 in the taproom
•Kid/Dog Friendly: Yes, for both
•Food: Rotating food trucks 4-5 nights a week and a partnership with neighboring Choplin's which provides a pub menu every day.
•Entertainment: Live music will start later this fall. Tuesdays try your hand at Music Bingo or join the Beer Trekkers Run Club for a trek into Cornelius. Wednesday evenings you can practice LostAsana Yoga.
Click here for updates on events.
•Oct. events: On Oct. 3 Lost Worlds Brewing Co. held Oktoberfest in the Biergarten drawing over 350 people over the course of the event and featured live music from the Mountain Top Polka band. Co-founder Dave Hamme said, "For our inaugural Oktoberfest, we hoped to capture the spirit of the oldest and most storied beer festivals in the world. With the band, traditional garb, and three new beers – we believe we hit the mark." Hamme hopes "to expand Oktoberfest next year."
•Seasonal release: Lost Worlds Oktoberfest and Squanto's Pumpkin Ale are currently on tap. You can also get Goseck Black Lager for a limited time.
•Fun Fact: The ancient exploration themed taproom features artifacts that could be out of an Indiana Jones movie. The Basecamp 6 beers also follow that path with discovery inspired names like Equator Island IPA and Trek Porter.