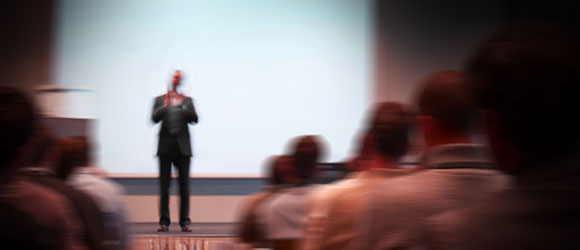 April 1. "No Cliche/Accountability Coach" Marv Gardens will lead an introductory seminar on living "outside the box" Tuesday at the WorldWide Church on Liverpool, in the former Michael Waltrip Raceworld building.
He said it is crucial to live life without cliches to be truly original, authentic and robust.
At the end of the seminar, participants will "live, laugh, love so that they've given 110 percent filling up a daily bucket list," Gardens chuckled, while sipping on his trademark sugar-free Fresca.
He advises quitting one's job immediately to "laser in" on what you might find compelling and intriguing down the road. "Become your fully evolved self," he said, in a dramatic whisper.
"We push the envelope," the Certified Life Coach and personal bankruptcy attorney said, explaining that making decisions with the roll of the dice every day—not weekly—is a "sustainable" way for Millennials to reach middle age so they can take it to the "next level" amongst themselves in "good old 28031," aka "Baghdad by the Inland Sea."
The cost to attend is $75, but the seminar will be a "true team effort," Gardens said. The entry fee includes "individual luncheon sponsorship opportunities." Participants whose first names start with A, for example, must bring a dish that starts with A, like asparagus, or if their name starts with S, for example, they must bring a dish that starts with S, like sprinkles or Spam. People with really "old school" first names like Bob, David, Karen, Ken, Larry, Mary, Robert, William and Zeke should bring beverages to share.
People whose names begin with L, should bring lemons. "When you have lemons, empower yourself by shifting your paradigm at the end of the day," Gardens said, slowly squashing his Fresca can. "Live your life as you would a smorgasbord."