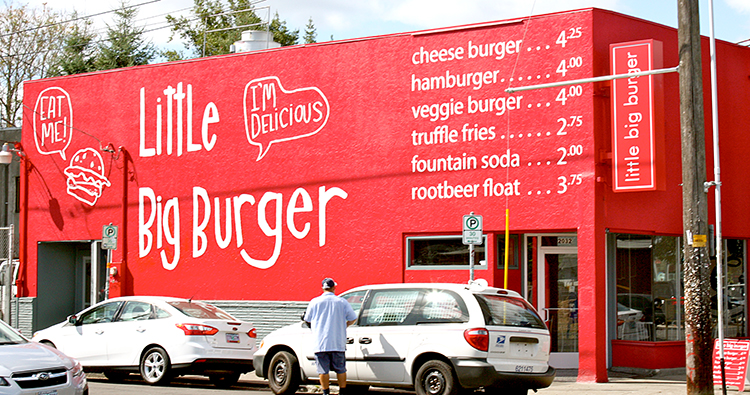 It looks like the Little Big Burger in the Magnolia Plaza Shopping Center will open a little late, most likely in September. It's running behind schedule, which only makes the anticipation among hipsters grow.
Chanticleer CEO Mike Pruitt said there are 15 Little Big Burger stores. He plans to double the size of the chain this year. Little Big Burger has a cult-like following in the Pacific Northwest.
The owners are race car driver Denny Hamlin and Chanticleer Holdings, a Charlotte-based fast-casual restaurant chain with a national footprint.
Pritt is talking with potential multi-unit franchisees. Chanticleer Holdings owns, operates, and franchises fast, casual, and full-service restaurant brands, including American Burger Company, BGR – Burgers Grilled Right, Little Big Burger, Just Fresh and Hooters.
The Little Big Burger location was previously occupied by Derado's Italian Deli.