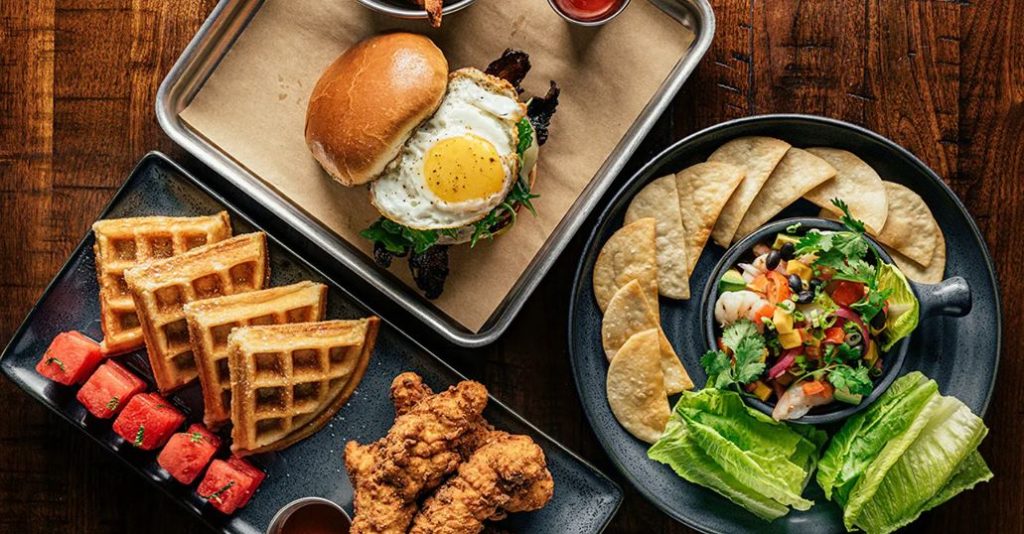 Oct. 21. Link & Pin has opened in the Northcross Shopping Center in the former Mickey & Mooch space. The relatively new concept—the first Link & Pin opened in Charlotte's South End last fall—from restaurateur Rob Duckworth is chef-driven and somewhat more elegant than his eponymous eateries.
Duckworth, who opened the first namesake restaurant in Mooresville in 2004, says the name Link & Pin comes from the coupler system early railroads used to connect trail cars.
"Shareables" include Mini Ahi Tuna TTacos ($12), Ceviche ($15) and Crispy Oysters ($14). Dinner items range from Angel Hair Pasta ($18) to Filet Mignon ($39).
All steaks are Certified Angus Beef and are cooked at 1,800 degrees for a charred, "Pittsburgh-style" finish.
The address of Link & Pin is 9723 Sam Furr Road.