Oct. 24. In the wake of a drowning earlier this month on Lake Norman, a Cornelius Realtor is behind an effort to put life rings on every dock.
Mateo Lopez went in the water behind a large home under construction on Brigadoon Lane in the late afternoon and drowned.
"The first responders told us that if there was a life ring nearby, someone might have been able to toss it to him and save his life," said Elise Redmond, who lives on Brigadoon.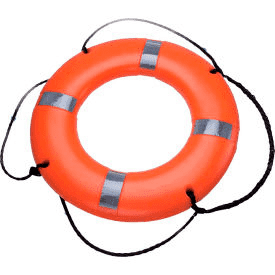 Redmond has approached the Lake Norman Marine Commission which plans to take up the idea at a future meeting. Commissioner John Johnson, a Cornelius resident, said ladders on all docks would also be helpful.
Redmond says life rings are $89 each. For more information, contact her at eliseredmond@premiersir.com, or 704-779-2693.