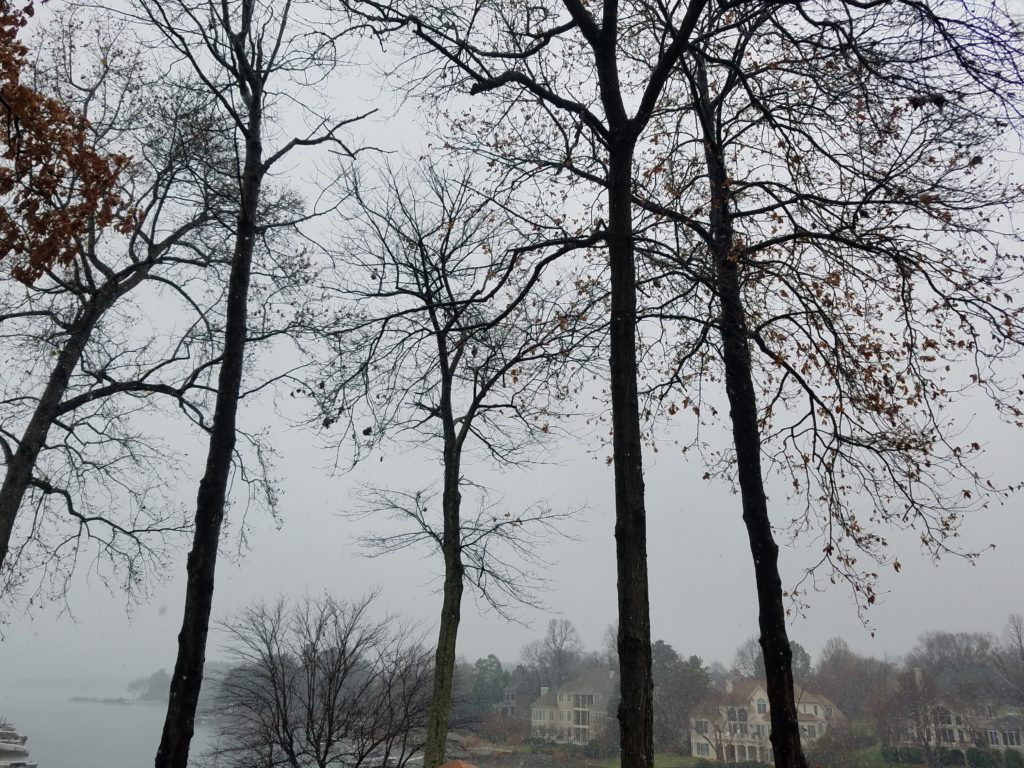 Dec. 9. Up to a point, right? The National Weather Service says snow showers will stop mid-afternoon, and temperatures won't rise much past 36 or 37 degrees. Roads will likely remain clear, but brace yourself for tonight: Temperatures will drop into the 20s. Twenty-four to be exact.
The weather-person says we're in for a little more rain and snow, mainly before 3 pm. The chance of precipitation is 90%, with total daytime snow accumulation of 1 to 2 inches possible. There were flurries early this morning, but at 7 it was just cold and damp.
At 5:30 pm Friday, there was plenty of bread at Harris Teeter on Old Jetton. Modern Nissan closed its service department early, Cashion's was open and so was Gold's Gym. It was business as usual, and likely today. Traffic was light around 6:30 pm; roads were clear and there will be no meaningful accumulation today that affects driving.
Town Hall reports no special closings.
Sunday will be sunny, with a high near 41. The low Sunday night will be around 26.