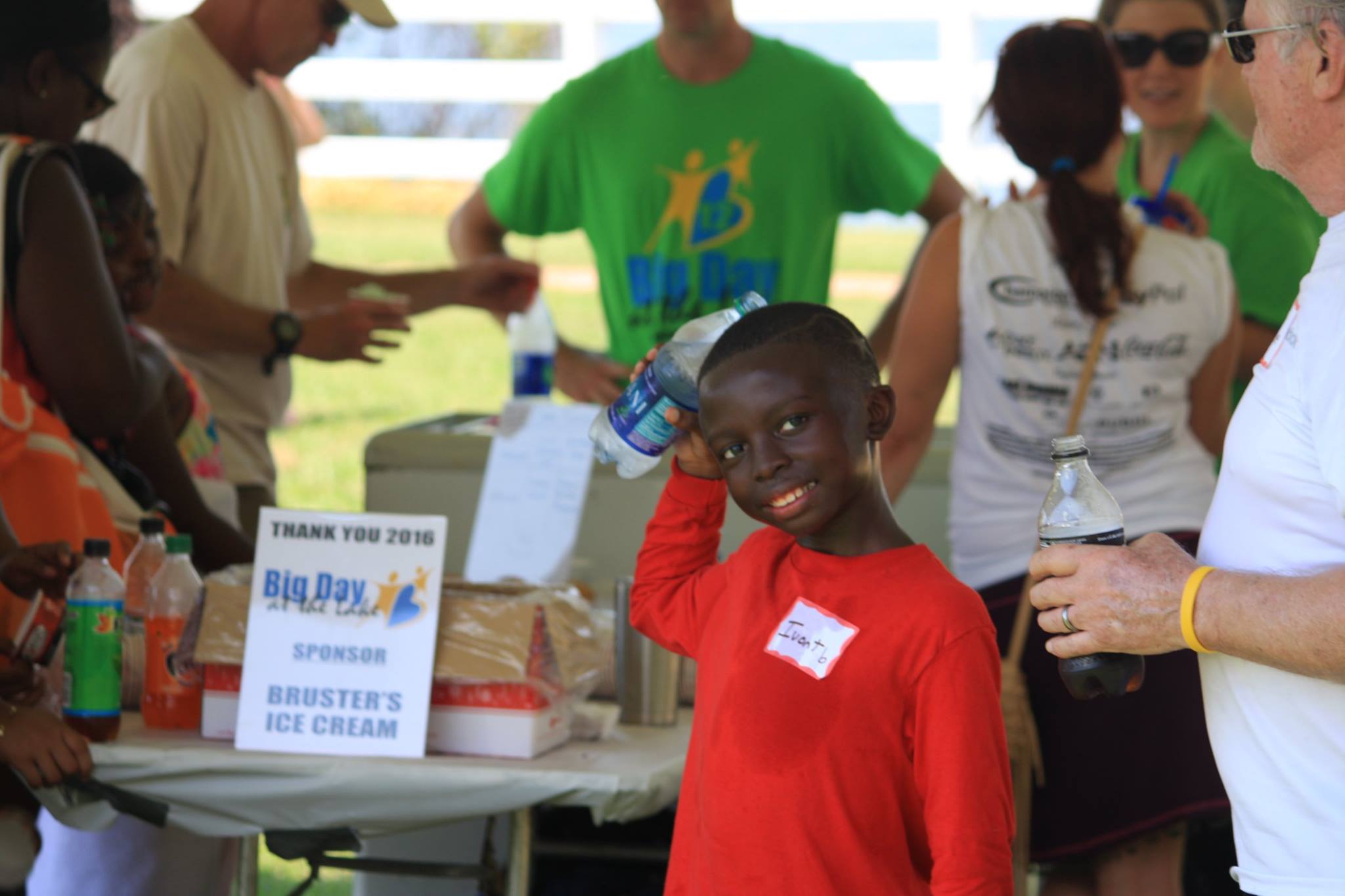 July 13. Thanks to the "amazing generosity of spirit" in Lake Norman, there are plenty of Boat Hosts lined up for Big Day at the Lake July 22. Boat owners and members of boat clubs can sign up now, but more than 150 at-risk kids and their mentors from Big Brothers Big Sisters are already set to have a full day of fun on Lake Norman Saturday July 22.
"Thank you Lake Norman," said Big Day at the Lake founder Dave Yochum. "The response has been overwhelming. It says volumes about the amazing generosity of spirit in Lake Norman, especially where at-risk kids are concerned." There are still a few volunteer spots that are open.  Volunteers may sign up at www.bigdayatthelake.com.
Boat Hosts take kids—along with built-in chaperones—tubing and swimming in the morning. All bring signed liability waivers. Many Boat Hosts join together for group raft-ups or fun on islands. The day will end with a picnic for as many as 750 BBBS children, "Bigs" and Boat Hosts at the Energy Explorium.
The entire event is organized by volunteers and virtually all the food is donated by local restaurants, so there is no overhead as such for Big Day at the Lake
Many local employers and national corporations are BDATL sponsors. The Presenting sponsors are Champion Tire PayPal. Admiral and Captain sponsors include ACN Inc., Aquesta, Cornerstone Financial, Duke Energy and Lake Norman Chrysler Jeep Dodge as well as a multitude of private individuals. Community-based sponsors include Lake Norman Kiwanis and North Mecklenburg Rotary. All checks are made out to Big Brothers Big Sisters of Central Carolinas.
More than $100,000 has been directed to Big Brothers Big Sisters this year. On top of that, the State of North Carolina funded an additional $200,000 to the non-profit.
Big Day at the Lake has virtually no overhead, thanks to volunteers and  the generosity of in-kind gifts.
Big Day at the Lake has three goals: Provide a day of fun on the lake for at-risk kids in BBBS; raise money for a worthy non-profit; and recruit Bigs, or mentors for at-risk children all over Mecklenburg County, including more than 250 in North Meck alone.