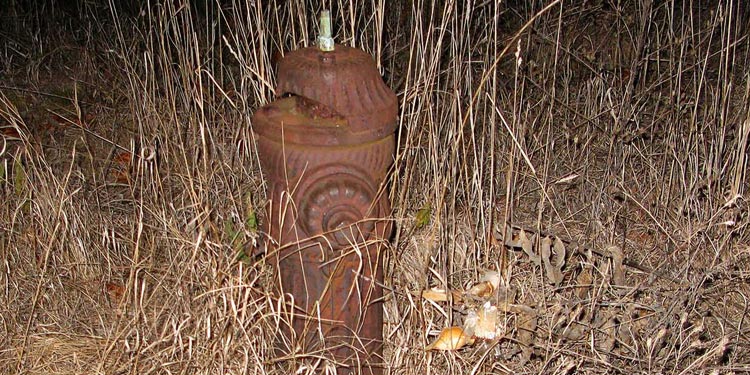 April 16. Concerns about bigger and bigger homes in remote corners of Cornelius like Belle Isle Drive are heating up. Water pressure in some hydrants is well below what it takes to knock down a fire in a large structure, says Cornelius-Lemley Fire Chief James Barbee.
"At this time there are no code requirements concerning sprinklers in residential structures, regardless of size. The fire service has pushed for a number of years to get this changed," he says.
Builders, of course, aren't in favor of mandatory sprinkler systems because of the cost even though some of the new homes on Belle Isle and Mollypop cost multiple millions of dollars to build. Race driver Denny Hamlin is building a 30,000 square foot house on Mollypop.
Low volumes are pretty much a fact where the water lines dead end, says Cornelius Commissioner Jim Duke. An expert on the municipal utility business, he says low volumes limit the ability of the fire department to rapidly knock down a fire.
"Low volume is an issue for several locations along the lake and all need to be addressed," Duke says.
One solution is to install "dry hydrants" that are sourced to long PVC pipes running out to the lake,  giving firefighters immediate access to lake water with a pumper truck. Each dry hydrant would require a pad where the fire truck would park and a PVC pipe that would go out far enough to draw water at a depth below drought levels.
"Simply put, when the lake was built and sewer/water service provided there were fewer and smaller homes along the lake," Duke says.
The bigger homes proliferating in remote areas may require more volume from a fire perspective, but not necessarily on a daily basis.  "A solution will benefit all homes both great and small," Duke says.