Ocr. 19. The Carolinas Bass Challenge Classic will be held October 23-24 on Lake Norman. 
 The Classic is Carolina Bass Challenge's championship event and more than 300-plus anglers are expected to launch out of Blythe Landing in Cornelius.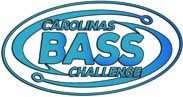 This is the first time Lake Norman has hosted the Classic since 2016 and is part of a three-year host agreement between Visit Lake Norman and the Carolinas Bass Challenge.  Lake Norman will also host a Carolinas Bass Challenge qualifier event in 2021 and 2022.     
The Carolinas Bass Challenge tournament trail has quickly emerged as one of the premier bass fishing tournament trails in the Carolinas.  A minimum of $8,000 is guaranteed for first place at each qualifier event and $50,000 for first place at the Classic.  An additional $10,000 is available to the top finishing Skeeter/Yamaha owners that participate in all Carolinas Bass Challenge events.