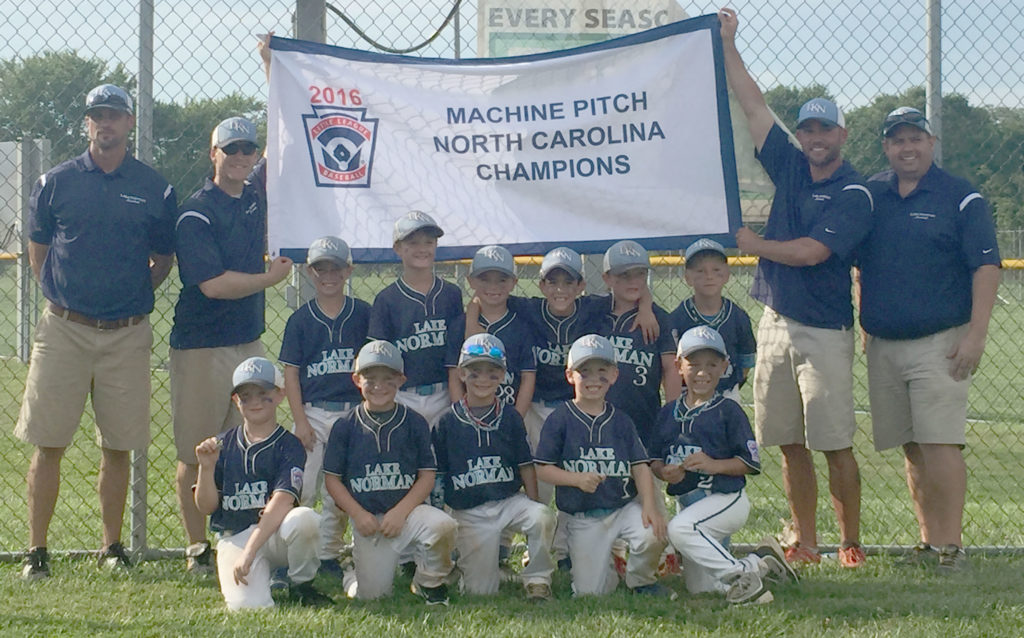 Aug. 9. By Dave Vieser. Lake Norman Little League's 6-7 and 8-9 year-old All Star Teams have won the Little League North Carolina State Championships. After winning the District 3 title in Cornelius, the 6-7 year old team travelled to Hendersonville, and went 5-0 in the state tournament.
"We had a great group of supportive parents that got the boys to all of our practices and games.  The boys put in a lot of preparation and I'm so proud of them and happy for them," Head Coach Andrew Kline said.
The 8-9 year old team traveled to Wilson, NC, in July and also won all five games in the state tournament. Lake Norman's victories came against South Durham and host Wilson, in all brackets of play, including an exciting 5-4 win over Wilson in the championship game.
"Our boys played their hearts out during the tournament and we beat some very good teams," said head coach Jeff Sheets, who helped guide the same group of players to the state tournament last year when they were in the 7-8 age group.
Both teams are comprised of some of the best players from the spring season recreational teams. With summer just about in the ninth inning, the Lake Norman Little League is currently accepting registrations for the fall 2016 baseball and softball season. To register or learn more about Lake Norman Little League, visit www.LKNLL.com.