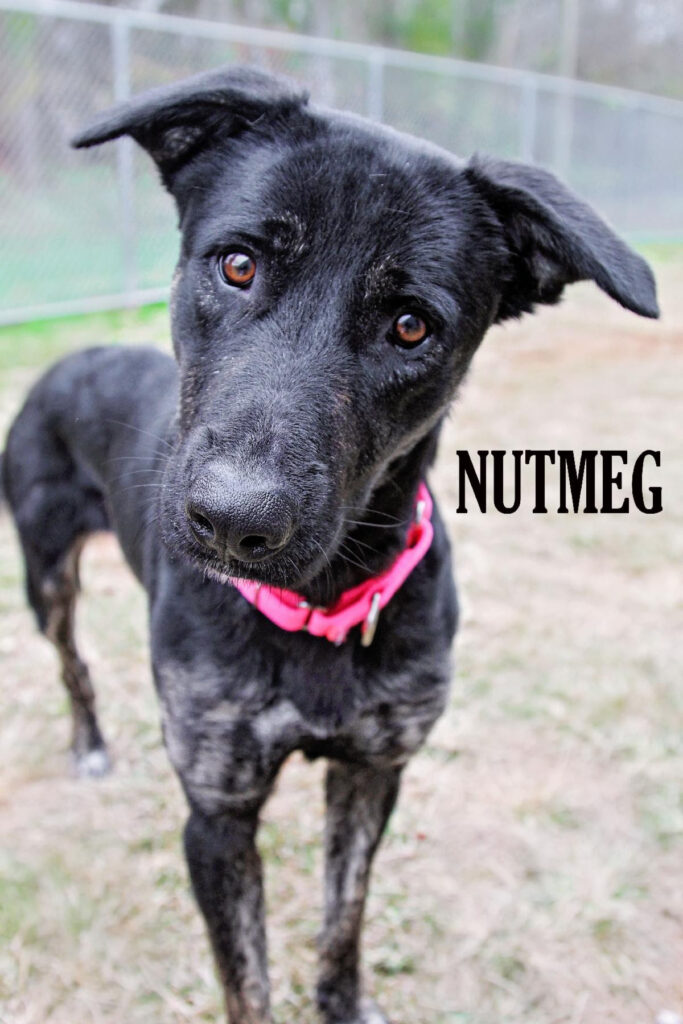 Nov. 18. Lake Norman Humane is seeking donations to help Nutmeg  get the medical care she  needs.
When Nutmeg arrived at Lake Norman Humane, she was a  lively, playful and gentle girl, but staff noticed the 4-year-old shepherd mix was not walking normally, the organization said.
Dreadful injuries
An X-ray found an old hip injury and also three BB pellets embedded into her tail, leg and spine.
Because of how long she has been dealing with this injury, there has been bone damage and scar tissue built up causing discomfort and pain, the group said.
Surgery needed
Nutmeg will need an FHO, or femoral head ostectomy, surgery to help restore pain free mobility. The BB pellets may be removed as well.
This surgery is estimated to cost between $1,400-$1,600 and has a lengthy recovery, the humane society said; there will be additional costs for the follow up care and visits.
Donations can be made by clicking here. 
To view adoptable pets, click  here. The Lake Norman Humane is located at 2106 Charlotte Hwy., Mooresville.