July 7. Shelters throughout North Carolina are facing an unprecedented overcrowding crisis.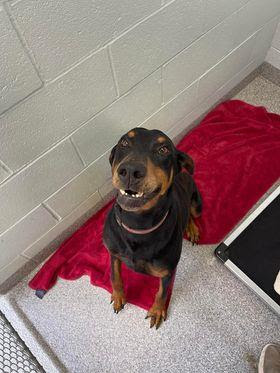 In the month of June, Lake Norman Humane in Mooresville transferred in 65 at-risk animals from nine  agencies, in addition to the intake of owner-surrendered and stray animals.
"We currently have more animals in our care than any time in recent memory and are continuing to receive CODE RED pleas from shelter partners every day. We need your help," according to Jason Hayes, executive director of Lake Norman Humane.
How you can help
Consider adopting today. Adoption saves lives. You can view  adoptable animals at  Lake Norman Animal Shelter.
If you are unable to adopt, consider becoming a lifesaving foster family. Providing a temporary foster home, opens another space at the shelter for an animal in need. More info on fostering and a foster application can be found at  Foster.
If you are unable to adopt or foster, but would like to help, a donation of any amount is appreciated beyond words. You can make a one-time or monthly lifesaving donation at  Donate.
Lake Norman Humane, 2106 Charlotte Hwy. Mooresville, is open noon to 6 pm Tuesday – Friday and noon to  4 pm Saturday. Closed Sunday and Monday.