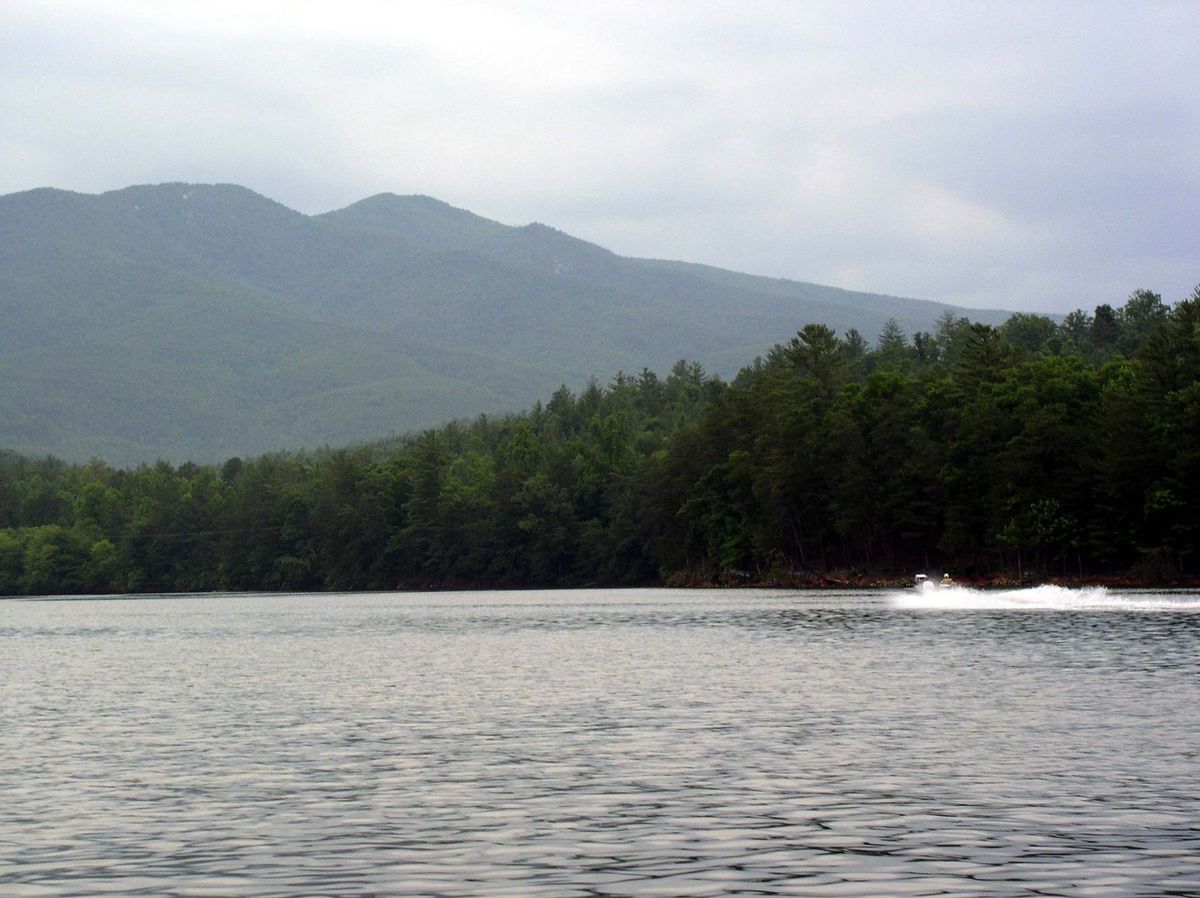 May 6. OPINION. In an open letter to legislators, Mecklenburg County Commissioner Jim Puckett has called on them to revise SB 434 so that  cities, towns and counties can regulate environmental buffers on rivers, streams and lakes. The proposed legislation, approved in the Senate, would eliminate the 50-foot shoreline buffer that protects the Catawba and Lake Norman from runoff and erosion. The bill also would prevent municipalities from enacting buffer protections on streams, as well as roll back protections for sea turtles on the coast. The N.C. House would have to pass a companion bill for this to become law. Puckett explains why he is opposed.
By Jim Puckett. As an avowed conservative and a descendant of Scotch-Irish settlers who made their home along the Catawba River in the mid 1700's you will find no one, I repeat no one who has a stronger dedication to property rights. I fully understand and agree that buffers do impinge on the rights of property owners and in many, perhaps most cases they should be denied on those grounds. That said, there comes a time in the development of community that property rights must be managed to ensure that the actions of one owner do not devalue the property of another.
Open pits of waste, operation of an industrial concern among residential properties etc. would be an example when limitations work for the overall good of all landowners. My grandfathers purchased around 80 acres in rural Mecklenburg County after he returned for WWI, far from any neighbors and was free to do with that land as he wished.
There was little he could do that would have impacted his nearest neighbor. As you can imagine, that acreage today has many restrictions in relation to when he settled there. Still while more regulated Mecklenburg County has fewer restrictions on those particular parcels even today than similar parcels just three miles away. Those restrictions have allowed the land to increase in value since the neighbors also must act respectfully thus not devaluing my families' land and yet the flexibility allows for development options not allowed across all of Mecklenburg County.
I suspect it is your concern regarding the heavy hand of government which routinely places one size fits all regulations, such as buffers along an entire river, that drives your efforts to free land owners of such overreach. As a proud free market, business owning capitalist I applaud your efforts, but as someone who has dealt with the difficult consequences of explosive population growth and the corollary impact on land use I can tell you first hand that the best path looks very different depending the land that path crosses and what lies on either side.
Each of us can point to a poorly mandated regulation regarding water protection. I can point to hundreds of millions of taxpayer dollars spent on over buying of land in the name of water protection. It is these cases that drive legislation like SB 434, but what is needed is more reason in the process. Rusty Rozzelle is the man in charge of water quality for Mecklenburg County and he is also a Republican. He like me feels the best process for managing land use regarding water quality is on a case by case basis with a reasonable set of guidelines based on the area in question.
I can tell you from experience he is a professional who has more understanding regarding property rights and the protection of property values than the next 100 who hold similar jobs. Rusty pointed out that the coves on Lake Wylie that were filling with silt turning them from deep water to shallow and thus lesser value came from NCDOT mismanagement of building I-485. Just one example of what happens when local topography and its impact on water is handled via fiat from Raleigh.
Rusty worked with me to get a convenience store with multiple gas pumps zoned and built on the top of a hill overlooking Mountain Island Lake and nearly within sight of Charlotte-Mecklenburg's water intake. He did so using best practices and working in cooperation with the developer to work through the fears of unknowledgeable elected officials. In my opinion his greatest work was when he partnered with me and others to fight for the development of 1,600 acres, yes, 1,600 acres located on the shore of Lake Wylie.
As you can imagine the wailing and gnashing of teeth from environmentalist, lakeside home owners, hunters, fishermen and the great socialistic unwashed horde whose cries of devastation and destruction were loud and constant. But working with Jim Medall of Rhein Medall Properties we developed a process that allowed for computer programming of land use relative to water run off and water monitoring that allowed 1,600 acres of prime real estate to remain on the tax rolls as opposed to being purchased to expand the adjacent nature preserve.
The Palisades became one of the premier communities in our area featuring multi-million dollar homes, a higher than projected average price point from when conceived and the winner of a national environmental award. We developed the land, built a golf course, an equestrian center, county club, protected the water and by and large made everyone happy. And how? Because Mecklenburg County had the ability to manage its own land use policies.
That ability to maneuver the rules gave us the flexibility to negotiate with all parties. Senator Wells I implore you not to make the same mistake many of my liberal Democratic adversaries make and place one size fit all solutions to challenges that are anything but one size. Do not make the mistake of thinking that NO guidelines are better than over-bearing guidelines.
It is the same as saying that the lunatic Bloomberg's attempts to abolish sugary drinks is somehow worse than someone who would allow children to eat whatever they wanted with no parental guidance. I am a Republican and as such I believe that government closest to the people is best.
Sadly for me in Mecklenburg County that often means I fall under the regulation of Democratic majorities.
That said one of the unintended consequences of your legislation will be that governments along the waterways will feel the only option is to purchase the land to protect it from those like us who seek the highest and best use.
As I often say to my liberal friends, you may not like the free market but you can't ignore the free market. It will win in the end. That said I have learned from 20 years of governing from mostly in the minority party, when you think have won the day by legislating free markets ideas via codifying inflexibility, your opponents, when in power, will simply use that power to tax, purchase and remove from the market that which they can not manage via zoning and negotiating.
I beg you sirs to follow Senator Well's lead and take away the onerous one size fits all buffer regulations and offer regulation that mandates certain qualifiers to guard against an unusually simple buffer regulation process BUT allow municipalities and counties to regulate as their local market forces and the political consequences born of ignoring those forces allow.
Commissioner Jim Puckett
Mecklenburg County