Aug. 4. A stunning mural by Julie Anna Kaufman will be unveiled at Veterans Park in Huntersville Friday at 6 pm. It was commissioned by the Lake Norman Kiwanis.
Kaufman said the juxtaposition of the United Nations style globe next to the Huntersville logo is representative of the global and local reach of Kiwanis.
Renowned for connecting with children in their play environments, her paintings "beautifully and emotionally display natural and spontaneous moments."
The words in the paint bucket with hand prints are an acronym for TERRIFIC (Thoughtful, Enthusiastic, Respectful, Responsible, Inclusive, Friendly, Inquisitive, Capable.
The stage and park in the background are intended to create the illusion that the building—public bathrooms—isn't actually there.
Fun Friday Back to School 
The mural unveiling is all part of Fun Friday Back to School which starts at 6 pm in Veterans Park with Food Trucks, Teen Bands, Giant Games and School Supplies.
Kiwanis info
The Lake Norman Kiwanis meet Thursdays for lunch at Brooklyn South in Cornelius. For more information on Kiwanis, click here.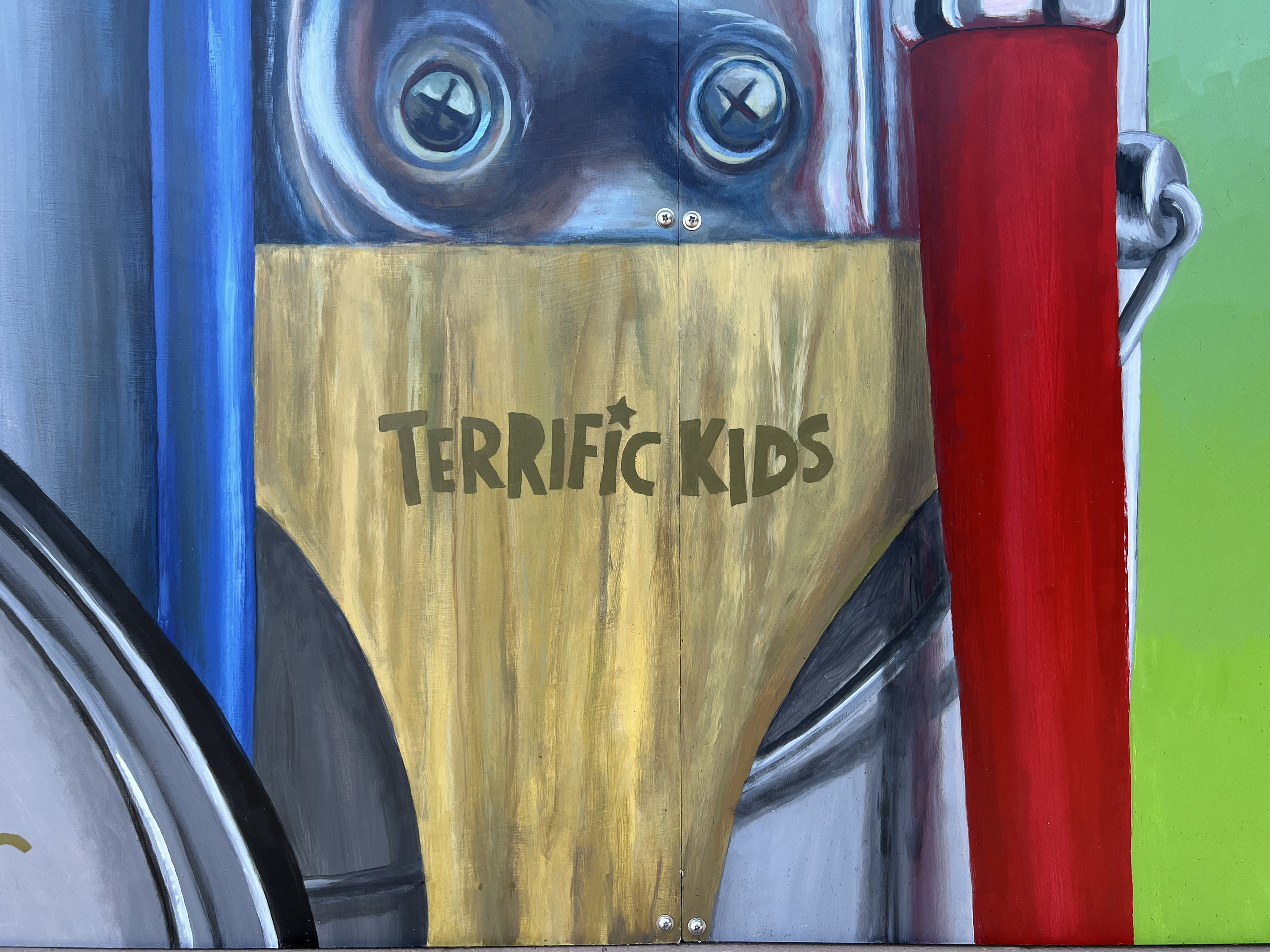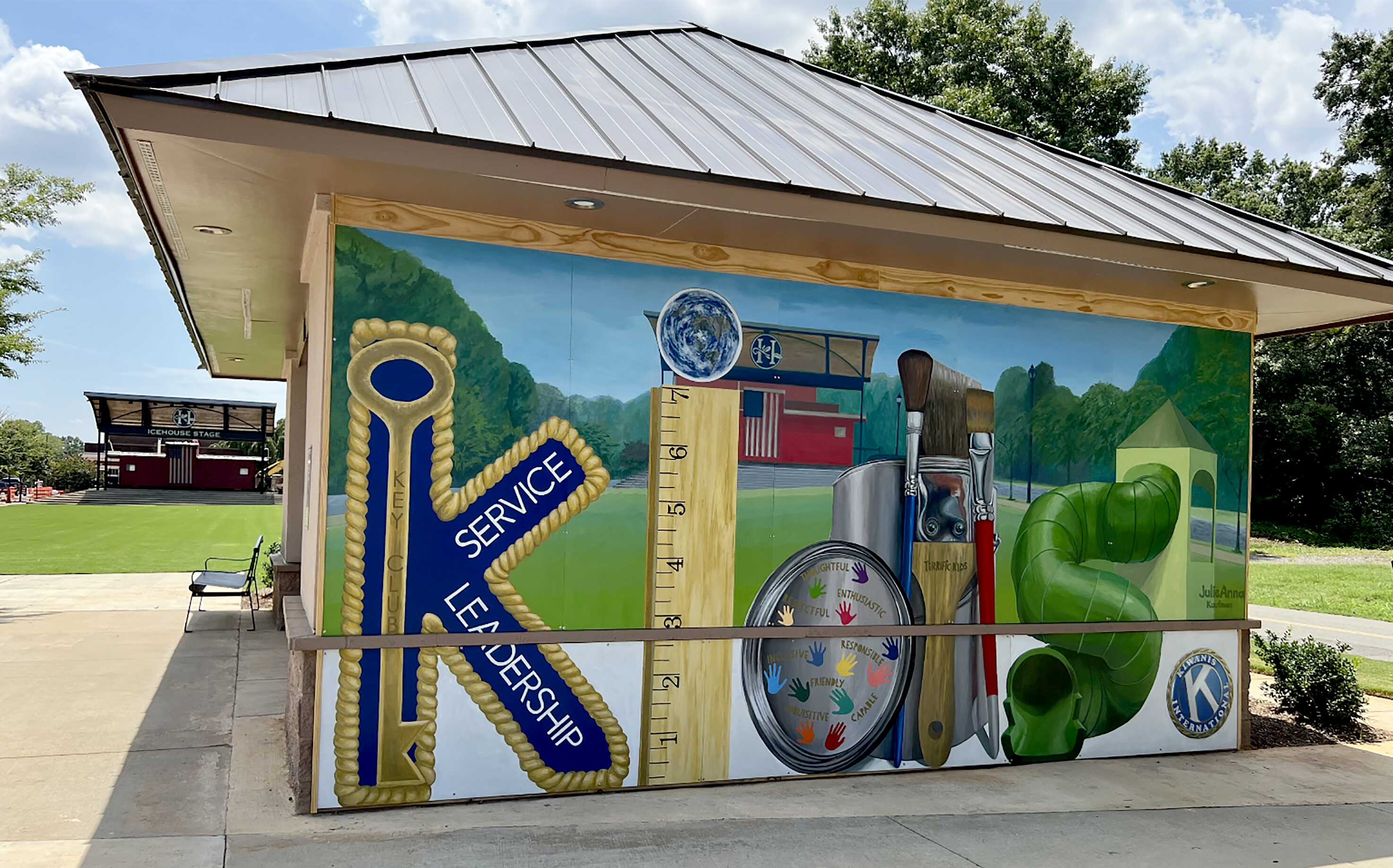 JulieAnna_5564
Next slide reveals
the full mural.