Aug. 23. By Dave Yochum. With 20 years in Birkdale Village under his belt, restaurateur Jon Dressler says he's pleased with the direction the outdoor mall is taking and expects to reopen Dressler's as Fin & Fino in February of 2024.
Dressler's, a mainstay of fine dining in Lake Norman, will close Sept. 23.
"I am a huge fan of the changes in Birkdale," Dressler said.
Fin & Fino, which has a location Uptown at 135 Levine Avenue of the Arts, will allow Dressler's restaurant company, Rare Roots Hospitality, to appeal to a much broader base and continue to attract new guests, he said.
Experience speaking
"Birkdale Village will always be the great communal center it was 20 years ago," he added.
Dressler said Lake Norman diners are more or less the same as 20 years ago, but they're slightly older, "like the rest of us."
Social eating
Dressler stated: "People still appreciate good food and good service. I think they lean towards a shared plate environment, which promotes more social eating, is a fun change in the culinary world. The question is: Why eat two plates when you can try eight?"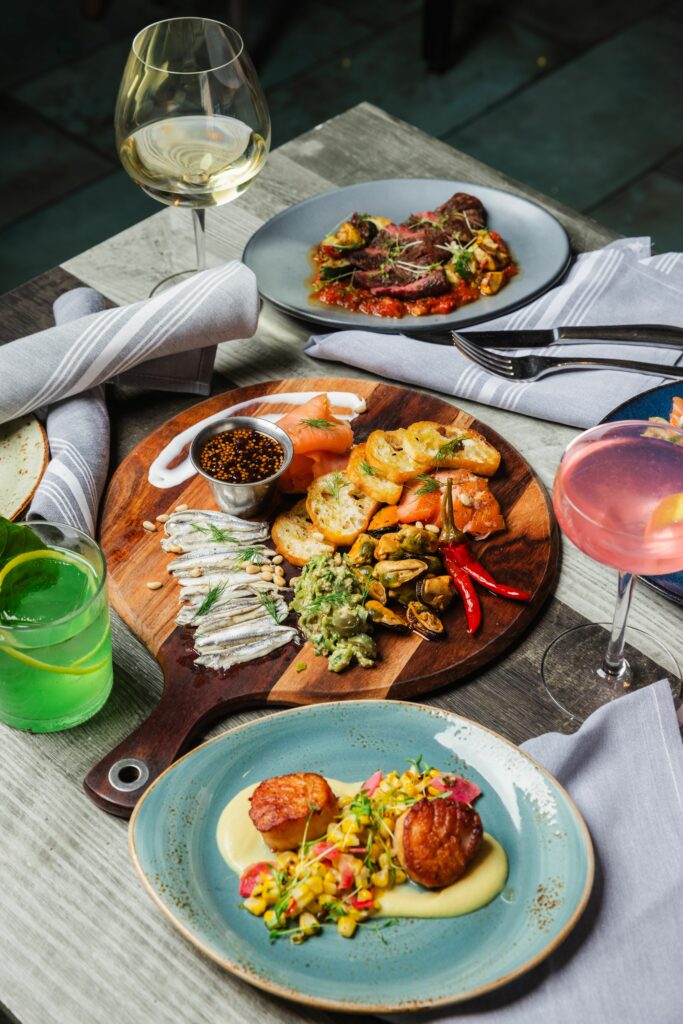 Fin & Fino is described as a "social seafood house," with coastal vibes, fresh seafood, high-quality meats, house made pastas and locally grown produce on a menu of small plates.
Personnel
Rare Roots Hospitality's executive chef Scott Hollingsworth and Director of Operations Tim Buchanan are spearheading menu development and experience for the new location. Chef Jonathan Cox, bar manager Brittany Kellum, and wine director Hilary Demmit will also lend their talents.
Designers Kim Dressler and Ally Dressler will bring Fin & Fino's light, coastal-inspired design and an expanded bar area to the 5,200 square foot space in Birkdale Village. It will have seating for more than 200, including 100 in the dining room, 60 at the bar, and 45 on the recently renovated patio.
Of course, Dressler's in Birkdale will be missed by many.
Quotable
"Dressler's is a very special restaurant to us and we're grateful to the community for the love and support since we opened the doors Sept. 22, 2003. Being our first restaurant, we did not take this decision lightly. The guests and team are our family, so this is by no means a goodbye to any of them. With all of the exciting changes coming to Birkdale Village, we feel it is time to bring in something new ourselves. The energy and charisma of Fin & Fino will fit in well and will be an integral player in the updates underway."
—Jon Dressler