Another member of the Cornelius Town Board has announced his intention to seek re-election. Town Commissioner Jim Duke will run for a third term on the Cornelius Board of Commissioners.
First elected in 2013, Duke said his focus will continue to be "listening to our citizens, bringing our whole town together as one community, and promoting solutions and projects that enhance the quality of life for everyone in Cornelius."
He has served on the boards of the PARC Department and Lake Norman Chamber of Commerce, as well as the Arts Center Strategic Working Group. He is also a member of the Board of Directors for Visit Lake Norman.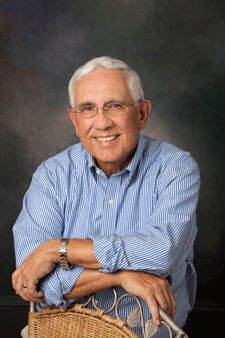 Duke is a retired US Army officer and career civil servant. He played a leadership role in Cornelius even before his tenure on the town board, serving as the head of the Peninsula Property Owners Association and leading a water meter task force that uncovered hundreds of overcharges.
Duke has been endorsed by former Mayor Jeff Tarte, a North Carolina senator, as well as Mayor Pro Tem Woody Washam and long-time Town Commissioner Thurman Ross.
Washam has already announced his plans to run for mayor of Cornelius. Also announcing their plans to run are incumbent Commissioner Michael Miltich, and Denis Bilodeau, who lost by 200 votes two years ago.
Duke has voted with the Town Board to block the construction of the I-77 Toll Lanes and "continues to pursue solutions to this troubling issue," he said.