John Ray Bradford, a student at Community School of Davidson, has served as a Page in the North Carolina Senate. He is the son of former NC Rep. John and Shea Bradford of Cornelius. Known as Jack, the 16-year-old was sponsored by NC Sen. Dan Bishop and appointed by the Senate President Pro Tempore Phil Berger of Rockingham County.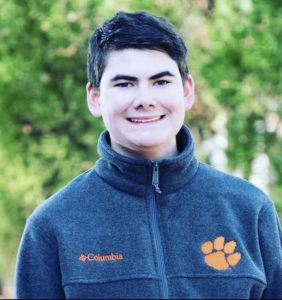 Statewide, students in grades 9 through 12 can serve as pages when the General Assembly is in session. In addition to performing duties for the senators and office staff, they attend daily Senate sessions, committee meetings, and assist staff members with office duties during the week they serve in the Legislature.
John Bradford was a member of the Cornelius Board of Commissioners before running for the North Carolina General Assembly representing the 98th District. The seat was held by Thom Tillis who went on to the US Senate.