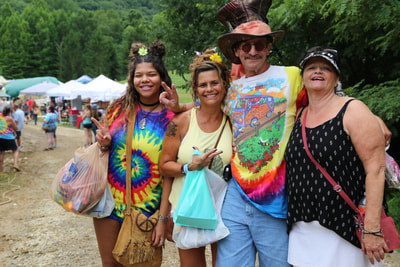 Sept. 14. Hippie Fest is a grassroots festival featuring a weekend of entertainment, camaraderie and peaceful vibes.
The festival will be held Oct. 22-23 at the Rowan County Fairground, 1560 Julian Road, Salisbury. Hours are noon to 7 pm both days.
Attendees can expect live music, bohemian shopping, vintage hippie car show, DIY tie-dye, giant bubble garden, sideshow performers, drum circles, kids activities, food and more.
Details
All ages welcome. Kids 10 and younger free. Single-day admission is $15 and two-day admission is $25.
Due to crowd size and parking limitations, all tickets must be reserved in advance.
Vendor information and car show registration is available online.