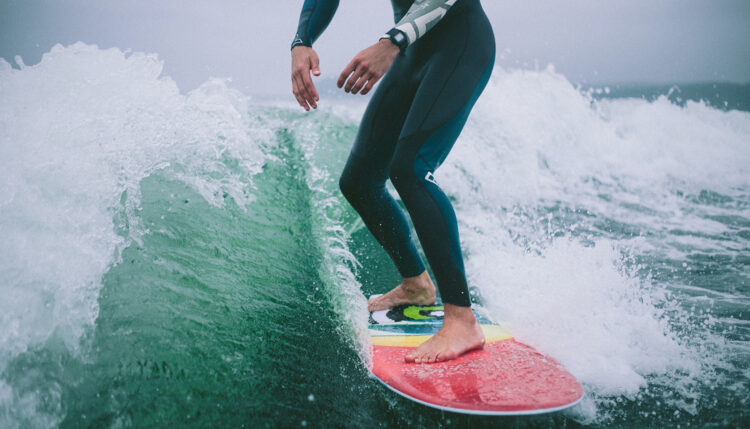 Sept. 15. By Erica Batten. Local boat dealers say wakesurfing is the fastest-growing recreational activity on Lake Norman, and good for them and those who ride the swells behind six-figure vessels. But not everyone is happy about this craze that is set to be a $2 billion industry by 2024.
Some lakefront property owners, along with fishermen, kayakers, and others who use the lake for more low-key recreation, say the outsized waves damage floating docks, disturb wildlife and ruin the lake experience for anyone who must ride out the wakes each time these vessels plow through. Many wakesurfing boats also frequent the same coves, blasting music.
Making waves
"A lot of people have lived on the lake long before the wakeboarding started," said Carla Neidigh in a Facebook forum. "Their floating docks and shorelines are being ground up. Why should they bear the cost of someone else's hobby? My elderly neighbors can't even walk on their dock because it's bobbing like a wild bronco."
Lake Norman Marine Commission Executive Director Morris Sample said complaints about wakeboarders and wake surfers have increased in the past two or three years not only because there are more people using the lake than ever, but also because boats specially configured for wake surfing are in high demand.
"If you go into most boat dealers now, they sell two types of boats: Pontoons and wakesurfing boats," Sample said. "Lake Norman is continuing to get used at an increasing rate. The lake is not like it was 40 years ago. It's not like it was even 10 years ago."
According to the Iredell County Lake Enforcement Unit, there are approximately 45,000 registered boats on Lake Norman.
Wave science
While some dangers and damage can be directly attributed to large boat wakes, the science is unsettled. A well-known 2015 study on wave energy by ocean engineer and naval architect Clifford Goudey had several surprising findings. According to this study, when wake boats are operated at least 200 feet from the shore, the waves produced do not carry enough energy to seriously impact shorelines and man-made structures. Further, because waves lose most of their energy on their initial break, the higher waves produced by these boats lose energy much more quickly than those emanating from cruising boats, the study found.
Another study conducted on Minnesota lakes in 2020 found that wakesurf boats needed 500 feet or more clearance before waves could diminish as much as waves created by other boats less than half that distance from shore. But the study didn't look into actual shoreline impact of waves from either type of boat.
Choices made by lakefront property owners can make a big difference, said Catawba Riverkeeper Brandon Jones.
"While large waves increase shore erosion and potentially cause property damage, the impact can be greatly mitigated by both boaters and homeowners," Jones said. "We encourage lakefront owners to avoid armoring their property and instead shorescape with native vegetation whenever possible."
Unlike sea walls or even rip rap, which reflect wave energy back across the lake, natural vegetation better dissipates waves, along with preventing erosion.
Jones said the Catawba Riverkeeper has not identified boat-generated waves as a priority issue affecting water quality. Moreover, he said it's important to remember that the lakes along the Catawba River are not natural bodies of water.
"All [these lakes] are man-made, so the species, the shoreline, the habitat—they're also man-made. This is a heavily managed and engineered system, so it's important to balance uses," Jones said, adding that boaters should follow established guidelines.
Boating etiquette
Seasoned boaters are familiar with boating etiquette and, because many of them also own homes on the lake, most are respectful of current state law establishing no-wake zones within 150 feet of shorelines. Many Lake Norman coves are narrower than 300 feet, meaning they are, legally, no-wake zones.
But inexperienced boaters, like those who rent vessels for the day, may not be familiar with regulations. Unfortunately, several drownings this summer have led legislators to enact a new law aimed at boater safety. Boat rental and charter companies will be required to educate customers on life jackets and other safety equipment along with boating guidelines such as no-wake zones.
As always, boaters who cause property damage are liable. But such damage is often hard to prove, said Michael Miltich, who lives near the Ramsey Creek access.
"My neighbor had his pontoon boat displaced on its lift, and the only thing we could think of was a large wake had caused it," said Miltich, a former Cornelius town commissioner.
In addition to the new law shoring up boater education, the LNMC has hosted awareness events with local law enforcement like the Cornelius Police Dept. They have also published a map showing areas of the lake where shore clearance is less than 200 feet. The map is available through the Avenza Maps app.
Whether the folks on each side of this debate can ever reach an acceptable compromise is unclear.
"Giant-sized wakes will eventually kill the sport," said one surfer in a wakeworld.com forum. "They are viewed as a nuisance to every non-riding boater and landowner on the waterway. If riders don't start to have a realistic view of their impact on other boaters and property owners, the future of our sport is bleak."