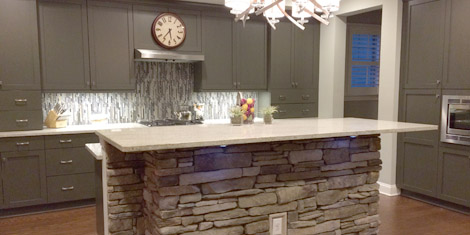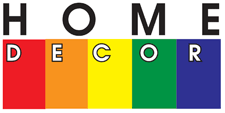 If you're looking to update your home, why not try something different. I've seen the use of stone increase in popularity in a variety of applications right here in Cornelius. Rick and Diana Highter purchased their home in Robbins Park two years ago. Because it was a spec/inventory home, they did not get a say in the products used to finish their home. Now that they are settled, they have started making several changes to make the home their own. Most recently they installed a stacked stone veneer on their island. Not only is it beautiful, but it is also functional because it aids in wear and tear from people's shoes when sitting at the island bar. They also installed the same veneer on their fireplace at the opposite side of the room in their open living/dining floor plan concept. Having stone in both areas balances their large open floor plan. For their stacked stone veneer, the Highter's chose the distinct look of Buck County southern ledgestone. Rick happens to be a buyer for Graco Distributers in Mooresville and purchases cultured stone and outdoor living products for a living. These products get distributed to home improvement stores, builders, lumber yards, and masons.
Meanwhile on the other side of town, the Carr family is in the process of making several improvements to their home. Like the Highters, they liked the look of dry stacked stone veneers. They updated their kitchen backsplash with the product as well as the fireplace in their great room. The Carrs shopped very local and purchased their fireplace stone from Carolina Tile and Stone, Inc. on Statesville Road in Cornelius, and their hearth floor was purchased at Surface Products on Northline Drive, also in Cornelius. Their mantle was custom made at Boone Lumber in Lenoir, NC. The kitchen backsplash is from Lowes.
If you're looking for a way to add pizazz to your own home, consider the trending concept of stone veneers.  Not only does it look great, but it is very functional and versatile. It can be used in a number of applications, holds up well, and does not need to be maintained.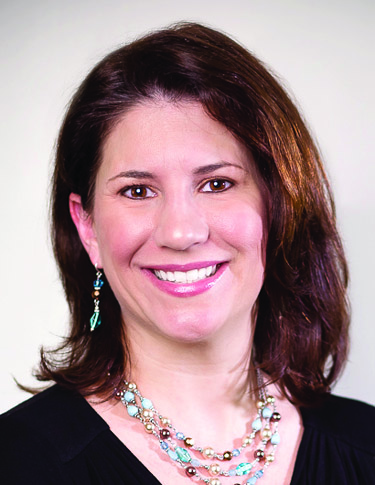 Jamie McNeilis is an Accredited Staging Professional and owner of Centerpiece Home Staging in Cornelius. Email Jamie at Jamie.McNeilis@CenterpieceHomeStaging.com for home decorating and improvement topics you would like covered in Home Decor