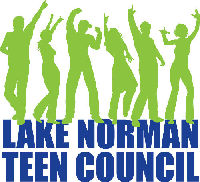 Aug. 15. Join the Lake Norman Teen Council and make friends and have something fun to do that looks great on your college application.
This organization provides service projects, workshops, campus cruises and the opportunity to go on teen trips. This council is sponsored by the Parks and Recreation Departments of Cornelius, Huntersville and Davidson.
Teen Council meetings are held on the second and fourth Tuesday of each month at 6:30 pm.
If you are a teen in grades 6 – 12 and want to engage with other teens, please fill out this online form or contact John Anderson at 704-622-6136.
Events
The group works on service projects and fundraiser opportunities.
Examples of past events are sponsoring activities at local festivals, forums, campus cruises, band nights, skating, bowling, dining out, creating a haunted trail for Halloween and decorating cookies for Christmas.
–Volunteering at non-LNTC events 
How to join the Teen Council
To be eligible for the upcoming school year an applicant must turn in an application (participation contract), including a personal statement and a letter of recommendation that will be reviewed by the Executive Board and its advisers.
Prospective applicants are encouraged to attend a teen council function prior to applying. All committed members will receive a free council T-shirt.
Registration forms:
For information on the Lake Norman Teen Council, visit the Cornelius Parks & Recreation website.