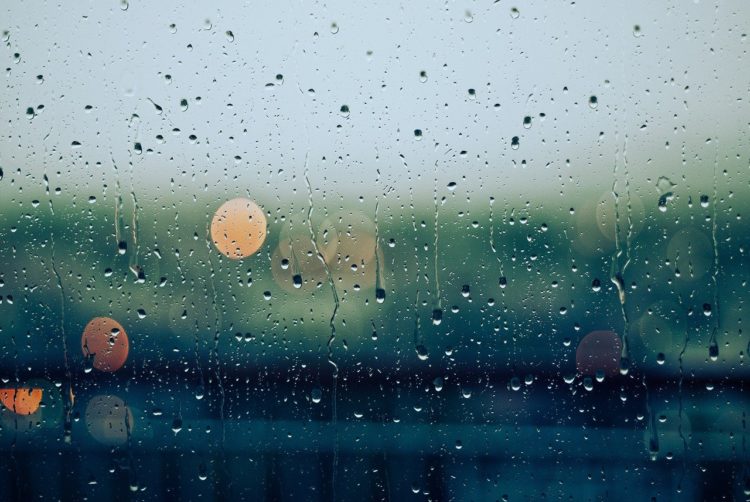 Sept. 29. [UPDATED] With Ian pushing up the coast faster than expected, the Lake Norman area will see higher winds today and rain more likely tomorrow, less so on Saturday. Ian, now a tropical storm off the coast of Georgia, is tracking toward the coast of South Carolina and North Carolina Friday.
The National Weather Service forecasts rain, heavy at times, beginning in the afternoon Friday, with gusts as high as 34 mph. On Saturday, they are calling for showers mainly before 2 pm with wind gusts as high as 21 mph.
While the chance of precipitation is 80 percent, Saturday likely won't be a total washout.
Meanwhile, organizations are cancelling or rescheduling weekend events in and around Cornelius:
In Cornelius
The 22nd Annual All American Dog Show originally planned for Saturday is being rescheduled to Sunday, October 9, 3-6 p.m., at Robbins Park. The event schedule is to remain unchanged.
Boatyard LKN, Cowboy Mouth 9/30. To be rescheduled.
In Davidson
Davidson Farmers Market 10/1. Cancelled.
Concerts @ the Circles 10/1. Cancelled.
LKN FAQ National Coming Out 10/1. Postponed; new date TBD.
Concerts on the Green 10/2. Cancelled.
In Huntersville
Latino Night 9/30 rescheduled to 10/14.
Growers Market 10/1. Cancelled.
The Carolina Renaissance Festival will monitor the weather and announce by 5 pm whether it will open for the weekend.
Birkdale Village
Live Under the Oaks, Pushh performing reschedule to 10/22.
In Mooresville
Uncorked & Artsy rescheduled to 10/14
Festival of Food Trucks cancelled, no rain date.
Symphony Under the Stars 9/30. Postponed to Oct. 14.
In Kannapolis
Sunday Music Series 10/2. Cancelled.
Oktoberfest at Atrium Health Ballpark. Rescheduled to 10/14-16.
Charlotte-Mecklenburg schools
CMS will pivot to remote instruction for Friday, Sept. 30. All schools and facilities will be closed through Sunday, Oct. 2, and all services and activities will be canceled.
Elsewhere
Scarowinds closed Friday, Sept. 30