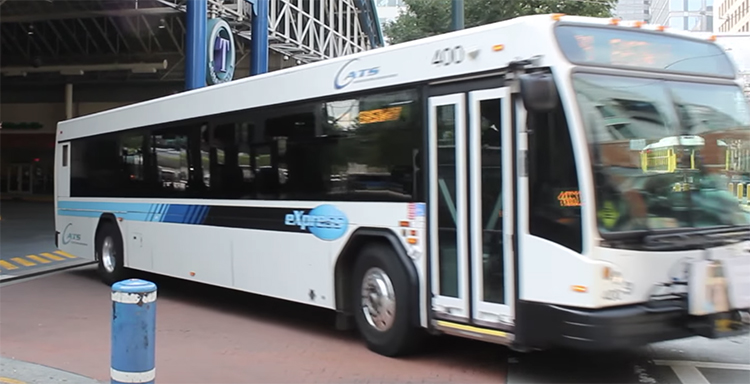 Nov.  22. Charlotte Area Transit System commuter buses will start using the I-77 Express toll lanes between Charlotte and North Mecklenburg starting on Monday.
All 26 miles of the project are open, and a few buses have begun using the lanes, but CATS says the 48X Northcross Express, 53X Northlake Express and 77X North Mecklenburg Express will officially begin travel as the Thanksgiving holiday week gets under way.
CATS is training all bus drivers on routing adjustments, including how to ingress and egress the toll lanes.