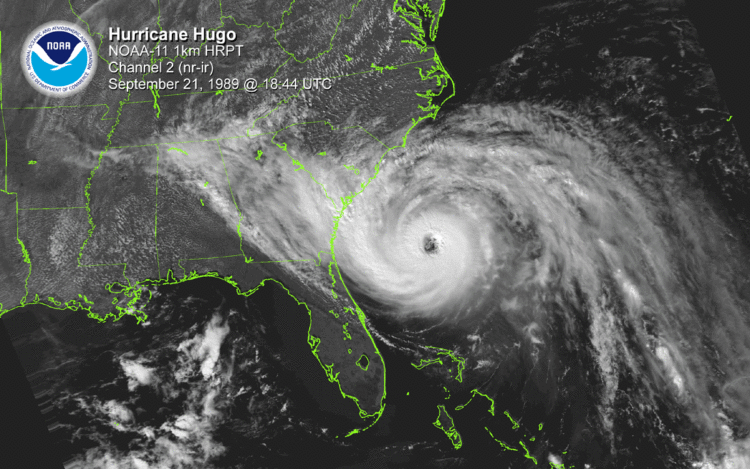 May 10. If you think hurricanes don't affect Charlotte, that's not the case. Hurricane Hugo knocked out power for days in 1989, destroying homes and businesses in its path. Hugo was the second-worst storm in modern history after making landfall in Charleston SC as a Category Four monster with wind speeds well over 130 mph.
Yesterday, Gov. Roy Cooper declared May 9-15 as Hurricane Preparedness Week, joining the national effort to make people more aware of the dangers of hurricanes and encouraging all North Carolinians to prepare for tropical weather.
Hurricane season runs from June 1 through Nov. 30.
Severe tropical weather is common in North Carolina. The state is currently recovering from the devastating effects of multiple large storms including Hurricane Isaias and the remnants of Hurricane Eta in 2020; Hurricane Dorian in 2019; Hurricane Florence as well as Tropical Storms Michael and Alberto in 2018; and Hurricane Matthew in 2016.
Be prepared
Having an emergency kit allows people to survive independently if no other resources are available. Assemble an emergency supplies kit that includes enough non-perishable food and water to last each family member three to seven days. Other essential items include:
—First-aid kit
—Weather radio and batteries
—Prescription medicines
—Sleeping bag or blankets
—Changes of clothes
—Hygiene items such as toothbrush, toothpaste, soap and deodorant
—Cash
—Pet supplies including food, water, bedding, leashes, muzzle and vaccination records
—Face masks and hand-sanitizer
Pay attention to weather and evacuation information on the local media stations and have a battery-powered radio in case there is a power outage.