April 21. Three North Meck high schools will hold in-person ceremonies at Bojangles Coliseum, while others will be held at Ovens Auditorium, and one at the Charlotte Convention Center.
Due to COVID-19 safety protocols and social-distancing requirements, the district will limit each Class of 2021 graduate to two guests.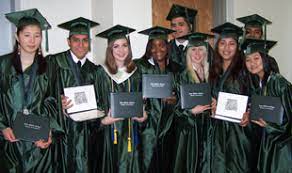 Tuesday June 1 Bojangles Coliseum
3:00 pm William Amos Hough High School – #1
5:30 pm William Amos Hough High School – #2
Wednesday June 2 Bojangles Coliseum
3:00 pm North Mecklenburg High School
Saturday June 5 Bojangles Coliseum
12:30 pm Hopewell High School
For a full list of graduation dates and times click here.
Last year the pandemic forced the district to rely on virtual ceremonies and drive-through diploma pickups.
Families of students who do not attend the in-person ceremony will have access to the livestream to celebrate their students' graduation. All graduating seniors will be recognized by name during their school's graduation ceremony, regardless of in-person attendance.
Individual high schools will plan school-based celebrations in addition to the in-person graduation ceremonies.