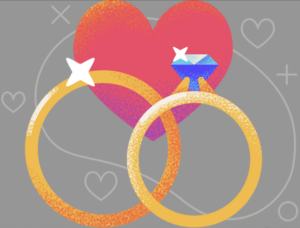 Jan. 31.With Valentine's Day around the corner and the average wedding costing $28,000, the personal-finance website WalletHub released its report on 2023's Best Places to Get Married.
Charlotte came in at No. 20. Pearl City on Oahu, Hawaii, came in  last at 182. Columbia, SC, ranked 13th.
To help couples find the most wedding-friendly destinations, WalletHub compared more than 180 of the biggest U.S. cities across 26 key indicators of cost-effectiveness, convenience and enjoyment. The data set ranges from average wedding cost to venues and event spaces per capita to wedding vendors.
Top 10 best places
1. Orlando, Florida
2. Las Vegas, Nevada
3. Tulsa, Oklahoma
4. Tampa, Florida
5. Atlanta, Georgia
6. Miami, Florida
7. Knoxville, Tennessee
8. El Paso, Texas
9. New Orleans, Louisiana
10. Boise, Idaho
Best vs. worst
—Fort Smith, Arkansas, has the lowest average wedding cost, $15,235, which is 3.1 times lower than in Honolulu and Pearl City, Hawaii, the cities with the highest at $47,813.
—Washington has the most event planners per capita, 71, which is 8.9 times more than in Fayetteville, NC, the city with the fewest at 8.
—San Francisco has the most musicians per capita, 20, which is 58.8 times more than in Anchorage, Alaska, the city with the fewest at 0.34.