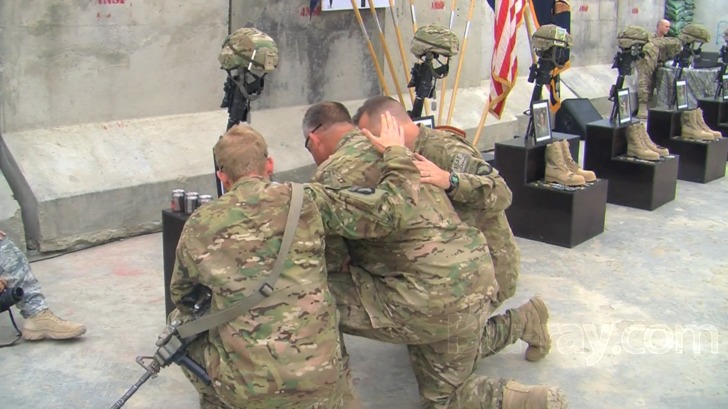 May 9. Cornelius residents Pam Cooper and Diane Gilroy, both advocates for U.S. soldiers and their families, are organizing a fundraiser at the Cornelius Arts Center that includes a showing of the documentary "Hornet's Nest" to support Purple Heart Homes.
Doors will open at 6:30 pm May 21 for a wine and cheese reception, a silent auction and conversation.
Purple Heart Homes is a Statesville-based non-profit that helps provide house for disabled veterans and their families. It was founded by Dale Beatty and John Gallina, two Iraq combat-wounded veterans. In 2004, Beatty lost both his legs when his Humvee was blown up by a landmine. In 2011, both Beatty and Gallina were featured on the cover of Time Magazine in an issue entitled "The New Greatest Generation."
The Cornelius Arts Center is located at 19725 Oak St. in the mill behind the Police Station.
There is no cost to attend, but donations to Purple Heart Homes are appreciated. Seating is limited and on a first-come, first-served  basis.  Walk-ins welcome. To guarantee a seat RSVP please contact:
Diane Gilroy – dianegilroy@yahoo.com 704-301-6497 or
Pam Cooper – pamelacooper57@yahoo.com 310-200-6804
"Hornet's Nest" is a riveting account of elite U.S. troops in Afghanistan over nine harrowing days in the most dangerous Taliban occupied region.  Emmy award winning war correspondent Mike Boettcher and his adult son Carlos capture powerful, unprecedented real footage. There are no actors.  The film tells a true story of survival, trust, and an unbreakable bond between soldiers. It is R rated for language. There is no graphic violence.