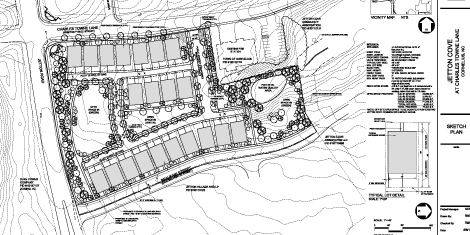 By Dave Vieser. 22 single-family homes planned on the prime, vacant 5.6 acre parcel behind the Jetton Cove Harris Teeter has been submitted to the town and will be the subject of a community information meeting Tuesday March 31 in Town Hall. The proposal will ultimately require the town's formal approval to rezone the property.
Separately, Wakeman Charities' Jetton Park Triathlon is not being held this year. The site behind Harris Teeter was a staging and parking area for the event for several years.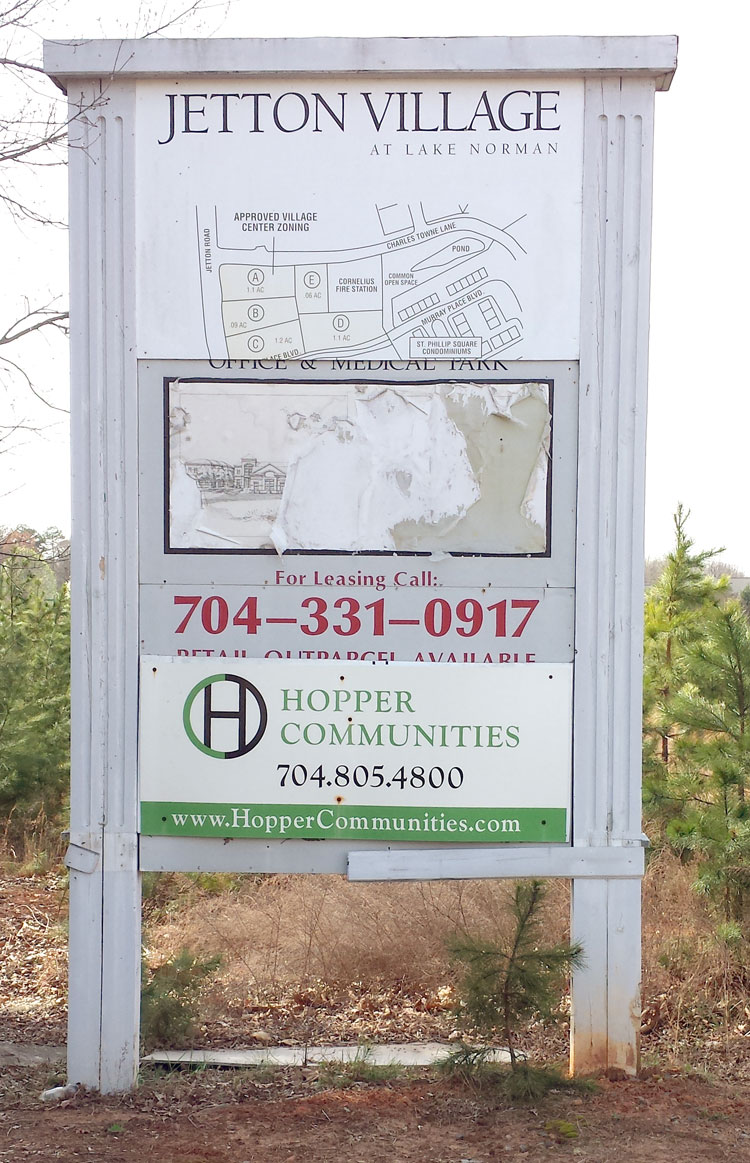 The proposed residential development has been named Jetton Cove at Charles Towne Lane by developer Best Equity Ventures Organization V and Hopper Communities.
Hopper communities, in partnership with Lincoln Property Company, also developed Jetton Cove at Lake Norman, a 300-unit development.
On their web site, Hopper Communities states they have close to 10 active neighborhoods in various stages of completion in the Carolinas.
According to the town's planning director Wayne Herron, the same site was the subject of a different housing proposal back in 2012. "That proposal was for 50 single family units, but it was withdrawn before it made it to the Planning Board or the Town Board."
At that time, the town's Transportation Advisory Board, which is now dormant, had reviewed the plans and raised a number of concerns over the additional traffic which the 50 new homes would generate in the area.