Oct. 15. Guess who's coming to town? Santa, silly. He shows up at Birkdale Village Nov. 20.
If that feels early, you better get used to it. Christmas decorations are already out at Lowe's Home Improvement in Huntersville.
Is it early?
How early is too early to hang stockings by the chimney with care?
Many people wait to decorate for Christmas until after Thanksgiving—and some wait till Christmas Eve.
Defining joy
But experts say holiday decorating stirs up feelings of joy thanks to a chemical we produce called dopamine.
What's today?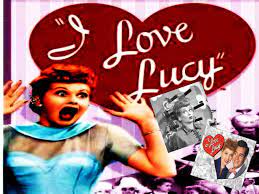 •We're still focused on today, Oct. 15—fluctuating between our observances of National I Love Lucy Day and National Grouch Day.