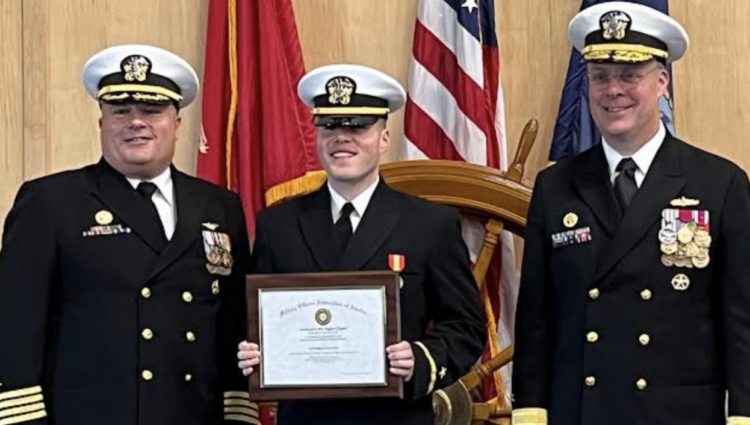 Dec. 12. William Huss recently graduated from Naval Officers Training Command Newport, Rhode Island.
Huss received the Thomas Eadie award for top student in academics, physical and military training.
He will report to Pensacola, Fla., for naval aviation training.
Huss is a graduate of South Lake Christian Academy and UNC Wilmington.
His parents are Cindy and Brian Huss of Cornelius.