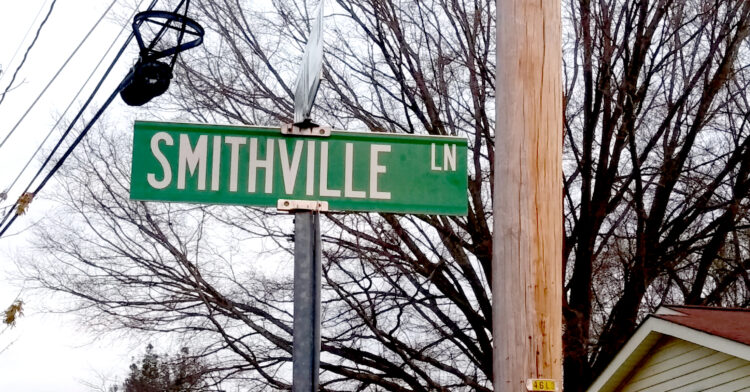 Feb. 28.  In calculating the 50th anniversary of Smithville during Black History Month this year, the Smithville Community Coalition includes the years of community struggle and hope that led up to the vote in 1980 that officially made the neighborhood part of the Town of Cornelius.
Some people have asked the coalition how it came up with 50 years because they figure it closer to 43 years, when the town leaders voted to annex the historically African American neighborhood.
The Smithville Community Coalition (SCC) wanted to honor the Black history narrative and not just those who cast a vote in 1980, according to a coalition spokeswoman.
Any way you count, it's history is golden
"It is likely that the date the Town of Cornelius approved the plan, or the date of the ribbon-cutting for the first phase of development might mark an anniversary date for the coalition in the future," Dawne Kakitsis, director of fundraising and marketing for the coalition wrote in an explanation.
"This creates a narrow lens through which the expansive and resilient efforts of the Smithville residents fade into the background. The lens needs to be widened on commemorating the annexation of Smithville.
"It is unfair to only recognize the Oct.1, 1980, date to celebrate the vote of five white men on the Town Board; then, we forget the Black history and self-determination of Smithville residents in the work to get to that vote," Kakitsis said.
During black history month, the SCC seeks to amplify the lived experiences of the Smithville residents who paved the path toward annexation, which has been 50 years' worth of work, the spokeswoman wrote
Background
According to the SCC, the pursuit of annexation to the Town of Cornelius began with a request in 1967 that was denied.  In 1972, when the late Rev. DiDi Wayland was on the Cornelius Town Board, the town still felt it could not afford to annex Smithville because of the expense involved in providing the city services the community needed.
In efforts to bring Smithville's infrastructure up to a level that would make annexation more likely, Wayland went to the HUD office in Atlanta.
Smithville was suddenly on the radar, gaining the attention of Mecklenburg County Commissioners.
"Black History Month is about shining a light on both the struggles and lived experiences of African Americans and their accomplishments. Smithville Community Coalition wants to honor the pursuit of the path to, and ultimately, the annexation that began when Smithville was suddenly on the radar in 1972," Kakitsis said.
"We want to recognize and honor the process, and the many steps and tireless work, in Black history of moving from having a hope for a more inclusive future to action."