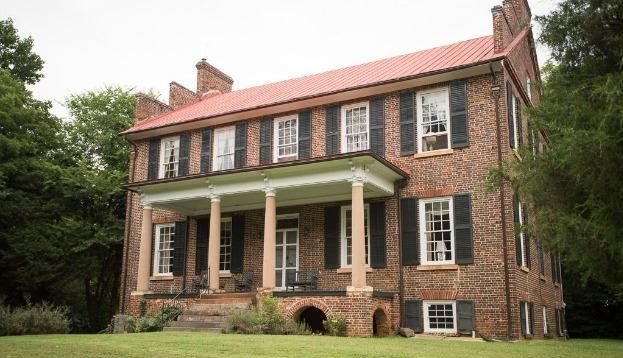 July 6. The "H" in HEARTS comes alive this month with Healing History, the latest in a new series of place-based happenings at the Cedar Grove mansion and Hugh Torance House and Store on Gilead Road in Huntersville.
HEARTS, which stands for History, Ecology, Art, Reunion, Trails, Store, are multi-faceted, local-centric exploration of our shared sense of place. July's installment takes a look back at local medical history by sharing the stories of two local healers from days past.
The event, which begins at 2 pm Saturday, July 16, at Cedar Grove. The adjacent Hugh Torance House and Store will be open from 1 pm to 6 pm with tours, food, beverages and local sundries.
This is a free community event with RSVPs requested. All guests registering online become eligible for door prizes announced at the event throughout the day.
—On display in the gallery at Cedar Grove is "Nature Through the Artist's Eyes," featuring the work of Nicole Schoepflin and Tony Griffin.
—This month's Cedar Groove musical guest is Jason Moss and the Hosses, offering a swinging combo of rockabilly, country, and honky tonk.
​The Store and HEARTS events are operated by the Hugh Torance House and Store, a private 501c3 nonprofit. For more information, visit www.hught.org, email info@hughtorancehouseandstore.org, or call 704-920-9931.