June 22. By Dave Yochum. A tweet about products on the shelves at a Harris Teeter in Huntersville gained national attention when the grocer pulled the product from the shelves.
The customer: Christy Clark, Democratic candidate for NC District 98 which includes Huntersville, Cornelius and Davidson. She faces incumbent Republican John Bradford, a Cornelius resident, in the fall.
The product: Koozies with patriotic slogans like "America, love it or leave it" and "Give me liberty or give me death."
The problem: The slogans were paired with images of a gun and an assault rifle, along with Thomas Jefferson and an American Eagle.
Just before the US Senate took its first step in significant new gun controls in the wake of the mass shooting at the Uvalde school massacre, social media popped with people complaining about the Teeter caving to "woke" pressure.
There were stories on Fox as well as online news media in Maine and Texas.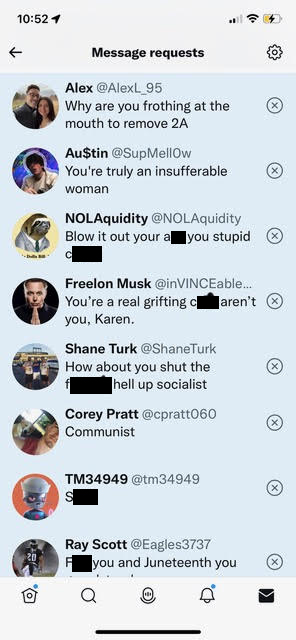 Kroger, parent company of Harris Teeter responded to Clark this way:
"Thanks for reaching out, Christy. As soon as these items were brought to our attention we put a recall request into place and these items are being removed from all store locations. We appreciate your concern."
Comments attacking Clark, a gun safety advocate, have been profane.
Clark issued this statement: "Gun violence is the No. 1 cause of death of children and teens in this country, and we are the only developed country that faces the kind of gun violence we do. Because of my advocacy, I am receiving an onslaught of abusive attacks. But hate-filled attacks on those that advocate for changing gun laws and culture is nothing new. I won't be silent about gun violence, and I certainly won't be silent about hateful attacks. When we are silent, violence and hate wins. I call on all our elected officials to push back on this hate-filled rhetoric to allow for thoughtful discussion of how we can work together to save lives."
Resolution? Harris Teeter has removed the koozies from the stores.